Facebook announces surge in govts' demands for personal user data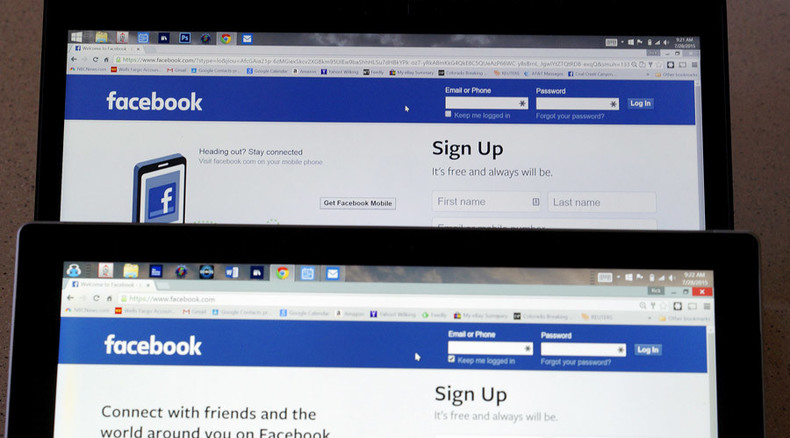 Requests for user data from governmental organizations, as well as content restrictions increased "globally" in the first half of 2015, Facebook says in its report. Half the requests came from the US - only one was made by Russia.
Over 41,000 government requests for account data were received by Facebook during the six months, it revealed in its "Global Government Requests Report" covering January to June 2015, saying the number had increased by 18 percent compared to the second half of last year.
US law enforcement agencies have been the most demanding, with US agencies requesting data from 26,579 accounts. A significant amount of requests also came from the UK, Germany and France. User data requests from Russia totaled one, Facebook said.
"The amount of content restricted for violating local law increased by 112 percent over the second half of 2014," Facebook said. More than 20,500 pieces of content were restricted by the social media giant following authorities' demands.
Access to 28 content pieces in Russia have been restricted, following reports by The Federal Service for Supervision of Communications, Information Technology, and Mass Media "for violating the integrity of the Russian Federation and local law, which forbids activities such as mass public riots and the promotion and sale of drugs," Facebook said.
READ MORE: Is Twitter spying? Social media giant hit with lawsuit for 'eavesdropping' on messages
At the same time, over 15,000 content pieces - the overwhelming majority - have been taken down following requests from India. Almost 4,500 pieces of content have been restricted following Turkey's requests.
"Each and every request we receive is checked for legal sufficiency and we reject or require greater specificity on requests that are overly broad or vague," Facebook said, adding they "respond to valid requests relating to criminal cases."
The company with a user base of some 1.55 billion people worldwide started revealing such requests "as part of a broader effort to reform government surveillance in countries around the world."
READ MORE: 'Incredibly intrusive': Windows 10 spies on you by default
Government access to subscriber personal data, their account content and IP addresses have been a growing concern for many users since Edward Snowden's revelations of surveillance programs using modern telecommunications technology.
Although Facebook reveals the general number of requests it gets as part of its "more transparency effort," specific spy agencies' and governmental services' interests in certain user data are not allowed to be made public.
You can share this story on social media: