Facebook snoops on people just like NSA – Belgian watchdog to court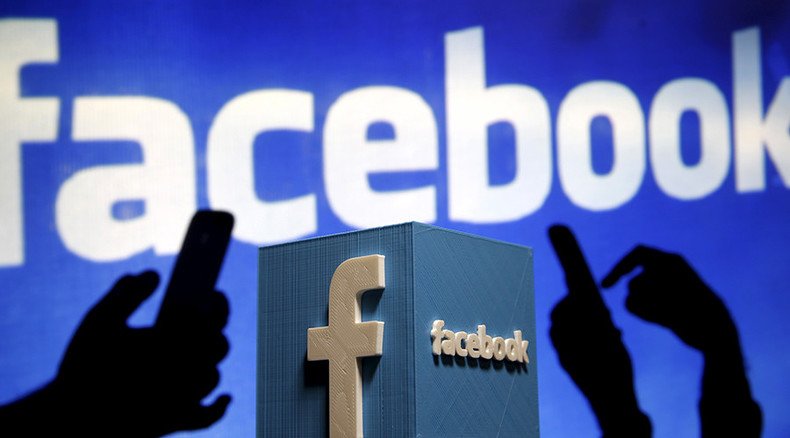 Facebook is spying on people in "the very same way" that the US's National Security Agency (NSA) does, said the Belgian data protection watchdog at a court hearing where the social network stands accused of violating the privacy of internet users.
"When it became known that the NSA was spying on people all around the world, everybody was upset. This actor [Facebook] is doing the very same thing, albeit in a different way," said Frederic Debussere, a lawyer representing the Belgian privacy commission (BPC) at the Monday court hearing.
The Belgian watchdog has filed a lawsuit against the social network, accusing it of breaching EU law and violating the privacy rights of internet users. The BPC issued a report in March, arguing that Facebook tracked everyone, even users who had logged-out and people who don't even have a Facebook account at all, via the use of cookies and the 'like' or 'share' buttons which can be found on more than 13 million websites worldwide.
This is possible, the report claimed, because the cookies are automatically installed on the computers of internet users each time they visit a page containing a Facebook plug-in, such as the 'like' button.
According to EU law, websites must ask for a user's permission before installing any cookies. This is why Facebook's policy is considered to in "violation of the European law" by the BPC.
READ MORE: Facebook 'breaks EU laws' tracking all visitors, even non-users – report
The BPC is now threating Facebook with a daily fine of €250,000 ($280,213).
"Don't be intimidated by Facebook. They will argue our demands cannot be implemented in Belgium alone. Our demands can be perfectly implemented just in this country," said Frederic Debussere, addressing the court.
Facebook has consistently denied all accusations and claimed that its practices are in compliance with EU law, accusing the BPC of presenting false reports.
READ MORE: Fact: Facebook tracks non-users - says 'fix already underway'
"We will show the court how this technology protects people from spam, malware, and other attacks, that our practices are consistent with EU law and with those of the most popular Belgian websites," a Facebook spokesperson said, as quoted by the Guardian.
Addressing questions about the company's cookie policy, another Facebook representative, Paul Lefebvre, said that "they allow Facebook Ireland to identify bad faith attempts to gain access via the browser being used," adding that if Belgium imposed a ban on this Facebook activity, the country "would become a cradle for cyber terrorism."
READ MORE: 'No respect for users, no precise answers:' Facebook privacy policies slammed by Belgian watchdog
Additionally, Facebook rejects the very idea it could be held accountable in Belgium as the company's European headquarters are located in Dublin, Ireland, and its activities watched over by that country's data protection authority.
The company does not rule out returning to talks with the BPC.
The case is now being closely watched by the rest of the EU's 28 privacy watchdogs, including that of Holland, which has also started to question Facebook's activities and privacy policy.
You can share this story on social media: