Slovenia starts erecting razor fence along Croatian border amid migrant crisis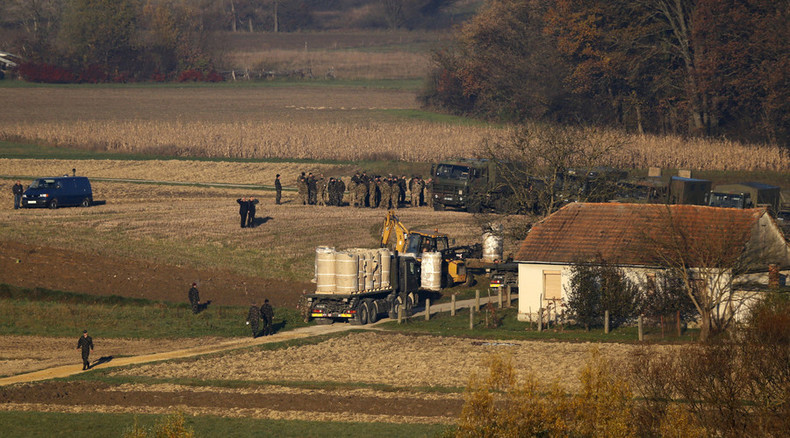 Slovenian authorities have started building a razor wire fence on the border with Croatia to control the huge flow of asylum seekers from Africa and the Middle East.
Army trucks transporting the wire have been seen in the village of Veliki Obrez in southeastern Slovenia. According to a Reuters photographer at the scene, about two kilometers of wire had been erected by 1130 GMT. AP reported that soldiers were stretching the wire along the Sutla River, which flows through Slovenia and Croatia and mainly forms their border.
I do not wish 4 technical border obstacles but as PM I'm obliged 2 prevent a humanitarian catastrophy. Migrations 2 massive 4 2mill country.

— dr. Miro Cerar (@MiroCerar) November 10, 2015
Slovenian soldiers have also built a fence on an open field not far from the frontier village of Gibina in eastern Slovenia, a Reuters cameraman said.
READ MORE: EU mulls Balkan migrant processing centers to 'avoid catastrophe'
The plan to build the fence was announced on Tuesday by Prime Minister Miro Cerar who said that Slovenia wants to "ensure a controlled and secure flow of migrants and prevent a humanitarian catastrophe."
"The barriers do not have a purpose of preventing arrivals to Slovenia or significantly reducing them... Their purpose is to direct the flow of migrants to controlled entrance points," Bostjan Sefic, state secretary at the Interior Ministry, said on Wednesday.
The move to build the fence was criticized by Croatian authorities.
"It would be better if they built reception centers, similarly to what we did," Croatian Interior Minister Ranko Ostojic said. "No wire can stop people from finding their way and it is better to make their route organized."
READ MORE: Austria to build border fence with Slovenia amid refugee crisis
At least 180,000 refugee seekers have entered the Balkans since mid-October. The majority are heading towards Austria and Germany. According to the UNHCR, more than 3,000 migrants are waiting near a refugee camp in the Serbian town of Presevo, from where they are planning to enter Croatia and then Slovenia.
Slovenia is so far the third EU country that has decided to deal with the migrant crisis in such a radical way. In late October, Austria announced it was planning to build a fence along its frontier with Slovenia. About 200 officers will be specially trained to work as border police.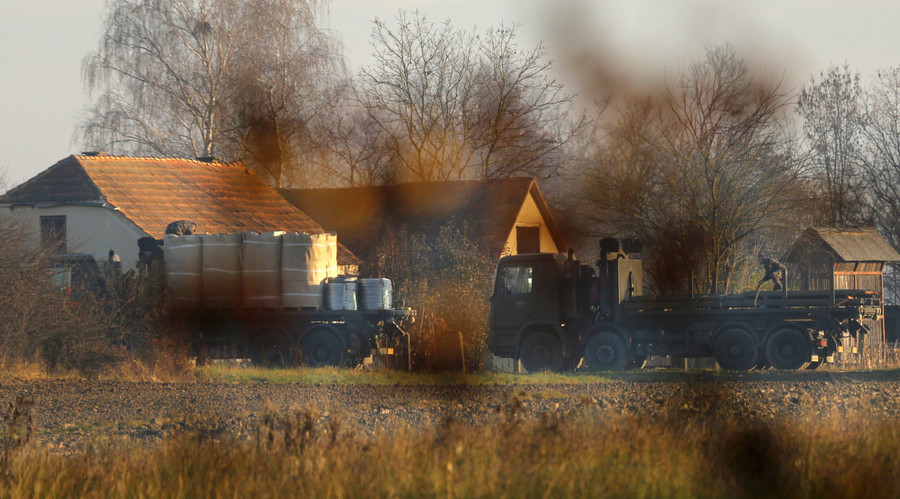 Hungary closed its borders with non-EU member Serbia and Croatia last week. It also decided to introduce controls on its border with Slovenia.
LISTEN MORE:
Scores of migrants have been heading to Europe from the Middle East. Their escape route lies through Greece and the Western Balkans, with the ultimate destination being Germany and northern EU countries. More than 770,000 people have reached the EU, but nearly 2,800 people have drowned crossing the Mediterranean so far this year.
You can share this story on social media: