World Anti-Doping Agency calls for Russia to be suspended from athletics over alleged doping fraud
Russia's track and field athletes could miss the 2016 Olympics in Rio after a World Anti-Doping Agency report accused officials, including the country's sports minister, of systematic doping cover-ups, and said the Russian team should be suspended.
READ MORE: WADA calls for Russian athletes ban over doping allegations LIVE UPDATES
Former WADA chief Dick Pound led the 11-month investigation, which has produced a 325-page report. It alleges doping violations over a period of years, directly encouraged by top officials, with complicity from testing labs, and assistance from Russia's security services.
It has also enlisted Interpol to help it pursue those it identified.
WADA claims that tests from athletes were routinely pre-screened at an unaccredited laboratory on the outskirts of Moscow, before being sent on to the WADA-approved lab. The head of the accredited testing center, Grigory Rodchenkov, would then allegedly receive bribes from athletes to suppress the positive tests. WADA says that other athletes would be cleared at the behest of officials, with Sports Minister Vitaly Mutko making direct orders to "manipulate particular samples." Rodchenkov is also accused of destroying 1,417 samples requested by the investigation.
Sports minister: WADA 'picking on Russia'
Mutko, who is also leading Russia's preparations to host the World Cup in 2018, comprehensively dismissed the allegations.
"We have nothing to be ashamed of. We have problems, but we've never tried to cover them up," the official told Interfax.
He added that "the number of dopers is the same in our country," as anywhere else, and promised to chase down cheaters "regardless of rank or past achievements."
Mutko, a member of FIFA's executive committee, accused WADA of relying on anonymous sources and unverified claims, and presenting no facts that hadn't been alleged by journalists before.
"They say 'We have no facts, but that is how it is.' How can you do that? Or they talk of 'sources'. Who are these sources? It's unclear. Let's not overdramatize here – this was another report by another commission that – for some reason – decided to pick on Russia."
Speaking with RT, Mutko also accused Pound of"overstepping his mark."
The minister also questioned calls to revoke Russia's sample-testing authorization.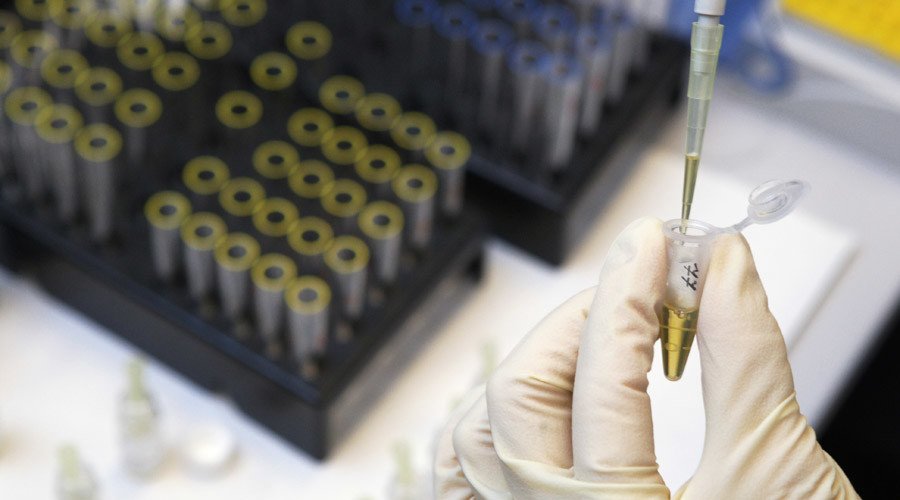 "This is strange to hear – five months ago, the Moscow lab in question was rated 'exemplary' by international officials, and now we are bad."
The 56 year-old spoke up in defense of laboratory chief Rodchenkov, saying the samples were destroyed because WADA did not specify what to do with them, and said that various anonymizing measures made tampering with blood tests impractical, particularly for those analyzing them.
"We might as well stop funding all the anti-doping labs in Russia, at least we will save some money," complained Mutko. "After all, anything we do, we are still the bad guys."
Russian officials decry 'baseless' claims
The man at the center of accusations, the head of Moscow's Anti-Doping Center Grigory Rodchenkov, denied taking hush-money and insisted that he destroyed only the expired samples, in accordance with the WADA protocol.
"It is mind-boggling that a commission armed with such powers would get small details so wrong," he told Russia's sportbox.ru, saying he had no chance to study the report before publication. "We are operating the biggest anti-doping center in the world, and it is the pride of Russia's science, and is better than even the most famous testing labs around the world."
He was also defended by his superior, Nikita Kamaev, who heads Russia's anti-doping agency.
"The idea that a testing lab would live off bribes given by athletes is like a bad joke. To think that a professional tester would dispose of samples is also like the plot of a comic book. I can't even stomach these accusations," he told RT by phone.
"We will now be conducting an investigation of the so-called 'facts' presented by the WADA commission. But other than that, we are always investigating proactively inside the country."
Russia's Federal Biomedical Agency, which oversees lab testing in the country, said, "WADA's accusations must be proven in court, otherwise these are just baseless claims voiced months before the next Games."
The All-Russia Athletic Federation (VFLA) has accused WADA of circumventing established protocols for dealing with doping.
"Any suspension should be discussed at the meeting of the IAAF [International Association of Athletics Federations] in November," the acting head of VFLA, Vadim Zelechenok, told R-Sport channel. "It should be proven that any violations were the fault of the federation and not individual sportspeople. We should be given a chance to clear our names."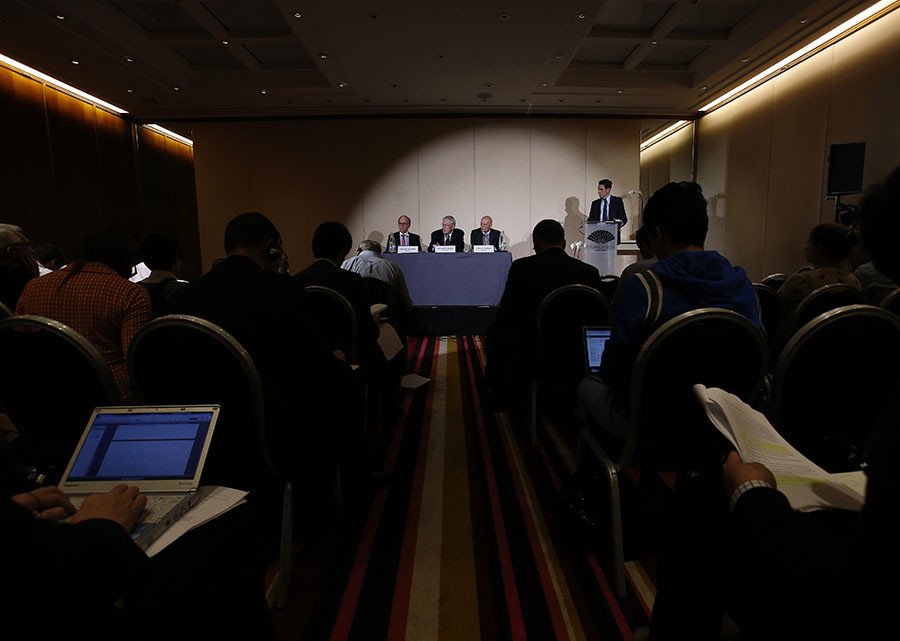 Sebastian Coe, the newly-elected head of the IAAF, "has taken the urgent step of seeking approval from his fellow IAAF council members to consider sanctions against the Russian Athletics Federation (VFLA)," the IAAF said in a statement.
"These sanctions could include provisional and full suspension and the removal of future IAAF events," said the international body in charge of organizing all major track and field events.
VFLA has been given a week to prepare a response, with Zelechenok saying the time was likely to be insufficient to mount a detailed defense.
Last week, previous IAAF president Lamine Diack was charged by French authorities with accepting over €1 million to cover up doping violations by Russian athletes, alongside the former head of VFLA, Valentin Balakhnichev, who was also IAAF's treasurer.
Pound also claimed that officials from the FSB security agency infiltrated the testing process, including at high-profile events such as last year's Sochi Olympics.
"It would be naive in the extreme to conclude that activities on the scale discovered could have occurred without the explicit or tacit approval of Russian governmental authorities," the report concludes.
WADA has recommended lifetime bans for five prominent officials and five athletes, as well as the removal of accreditation for Russia's testing labs. Pound has also called for Russian athletes to be barred from the 2016 Olympics in Rio de Janeiro in Brazil, and recommends no further Russian participation until reforms are undertaken.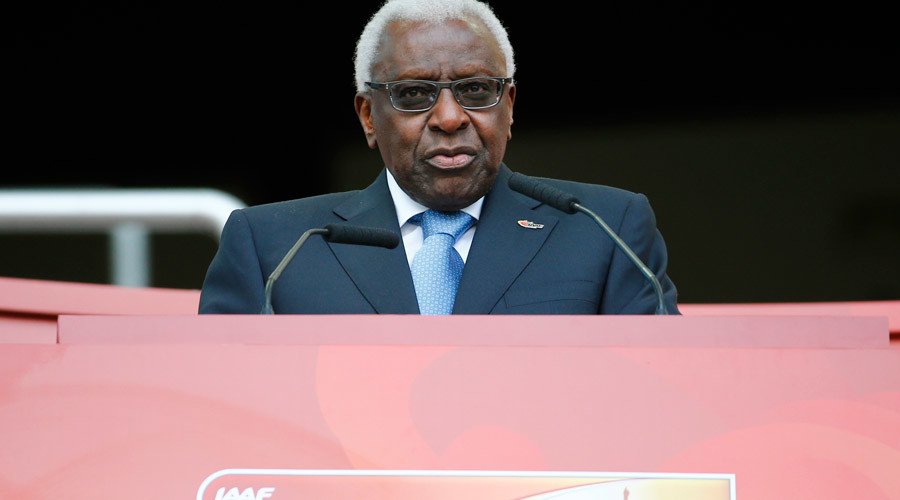 Among those recommended for suspension are the London 2012 Olympic 800 meters gold medalist Mariya Savinova-Farnosova and Ekaterina Poistogova, who finished third in the same race, with Pound accusing Russia of "sabotaging" the Games. South African runner Caster Semenya won the silver medal in the event.
Pound said he had no proof whether similar violations may have occurred at the Winter Games in Sochi, but refused to rule it out.
Russia's leading sportspeople have closed ranks behind the accused athletes and officials.
"This case is political and has nothing to do with sport, and the list of names of people who have been singled out is arbitrary and unfair," Olga Bogoslovskaya, a 1992 Olympic silver medalist, told RT.
'Not on our agenda' says Kremlin
The Kremlin has refused to embroil itself in the fallout, with President Vladimir Putin's press secretary Dmitry Peskov saying he has nothing to add to statements released by the ministry of sport.
"We are learning of these accusations from the media, and are basing our judgment on the statements of sports officials," Peskov told the media at a briefing.
The official also said that discussing potential FSB interference in laboratory work "is not on the Kremlin's agenda."
LISTEN MORE:
You can share this story on social media: