'Heads could roll': New Zealand spy watchdog probes possible complicity in CIA torture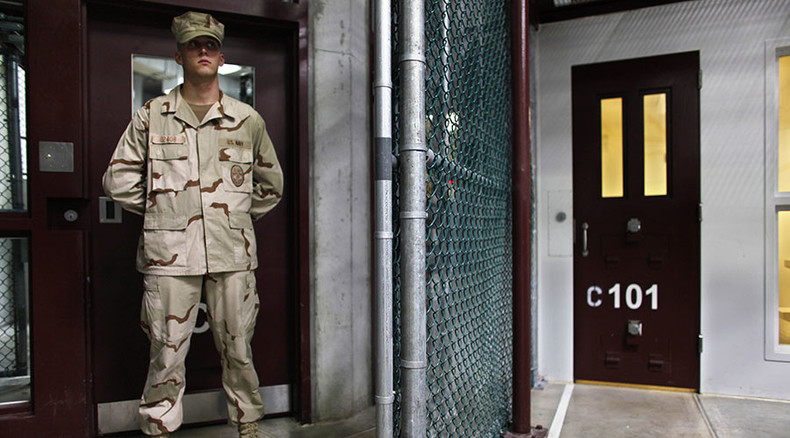 As the complicity of US allies in CIA torture comes to light, New Zealand has become the next nation to investigate its own possible ties to the secretive programs and illegal tactics that found favor with Washington in a post-9/11 frenzy.
New Zealand's spy watchdog is acting on information disclosed in last year's controversial US Senate Intelligence Committee Report, which outlined both the torture methods used and the countries that made it all possible; although "the names of those countries have been redacted," according to Cheryl Gwyn, New Zealand's Inspector-General of Intelligence and Security.
READ MORE: No Gitmo closure in sight: House passes new defense bill
"I identified a public interest in inquiring into whether New Zealand's intelligence agencies and personnel knew or were otherwise connected with or risked connection to the activities discussed in the US Senate Report. To address that interest, I commenced an own motion inquiry," Gwyn wrote in her annual report.
Gwyn, the inspector-general, pointed out that the investigation "does not suggest or presuppose" that any involvement on the part of the Security Intelligence Service (SIS) necessarily took place.
The purpose of the inquiry is to establish any possible past complicity on the part of the SIS and the Government Communications and Security Bureau (GCSB), and to assess the risks of any such illegal cooperation taking place in the future.
READ MORE: 'Snowden may well be right': New Zealand PM doesn't rule out nation being spied on by NSA
The New Zealand Herald could not get confirmation from the country's security services minister, Chris Finlayson, on whether he was tipped off about a potential connection between the CIA's illegal torture program and the SIS.
However, according to security analyst Paul Buchanan's interview with Radio New Zealand, as cited by the Herald, Gwyn has "opened a can of worms here because there was no reason for her to open this inquiry unless she saw something."
The discovery of any foul play would lead to "a very, very heavy indictment" and "heads could roll," Buchanan said. "Because frankly, the extra rendition program, by all accounts, was illegal."
Gwyn has made it clear that the means by which intelligence is acquired should be in agreement with the gravity of a given investigation. She has also made clear she will use her office's expanded authority to make sure there is increasing scrutiny of what the clandestine agencies do and that public awareness is expanded.
In a separate statement, she alluded to how whistleblower Edward Snowden's disclosures about the US National Security Agency "demonstrate how critical it is to have a clear path, with appropriate protections, for disclosing information about suspected wrongdoing within an intelligence and security agency."
READ MORE: Julian Assange: 'Snowden, I and Kim Dotcom all assigned same prosecutor in Virginia'

Further to this, the GCSB became the subject of a separate inquiry into how it selected what foreign intelligence to undertake. Prior to the inquiry, there were allegations that the agency may have spied on those who rivaled New Zealand Trade Minister Tim Groser for a top job at the World Trade Organization.
You can share this story on social media: