'Scratch my back': EU will offer African elite visas & money to stop flood of migrants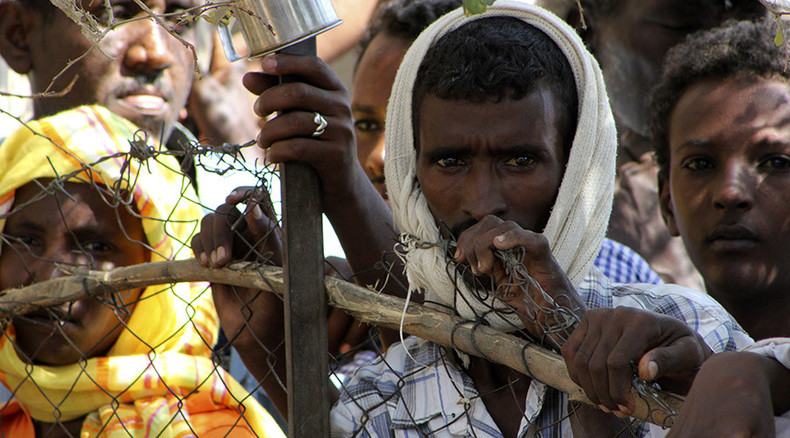 The EU will offer African states fewer travel restrictions, more foreign exchange scholarships, and a €3.6 billion fund to incentivize them to control the influx of migrants to Europe. The offer is to be made during a summit in Malta next week.
READ MORE: Berlin anti-migrant protest draws thousands, counter-rally scuffles with police (VIDEO)
"There is no secret that the Africans are looking for opportunity for legal migration, work permits and these kinds of things, while the Europeans are focusing more on returns and readmission," an EU official told EU Observer.

Some 140,000 Africans have arrived in Europe by boat this year, according to the International Organization for Migration, while the European Union is predicting that 3 million new unregistered migrants from around the world will enter the continent by the end of 2017.

The latest available draft of a 14-page Action Plan from October 26, which is to be discussed at the summit, outlines the quid-pro-quo.
The plan aims to "promote mobility of students, researchers and entrepreneurs" and double the number of Erasmus student exchange scholarships offered to top students, as well as "simplify entry proceedings" and "facilitate the procedures related to applications for legal migration, including family reunification."

In return, the countries along the main migration routes are expected to "strengthen capacities of countries of first asylum, transit and destination," essentially by building more refugee camps south, rather than north of the Mediterranean. A previous draft of the plan had explicitly called for building "pre-screening" centers, where asylum seekers could be evaluated on their worthiness to go to Europe, while the new one concentrates on vague "return and readmission policies" that would see thousands of migrants repatriated from Europe.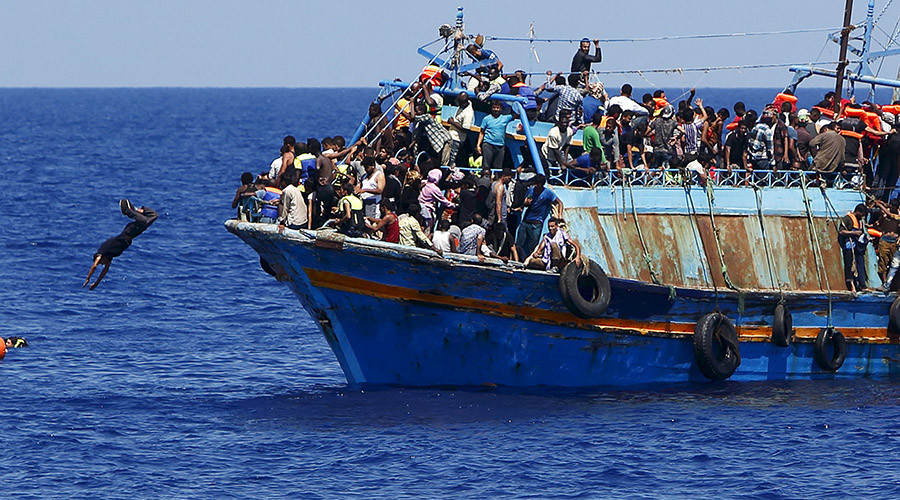 The program will be funded by a new commitment of €1.8 billion, which is yet to be collected, and previously allocated international aid in the same amount, which together will form an Africa Trust Fund available to those states that sign the agreement.

African states are also expected to boost "national capabilities to control land, sea and air borders, as well as maritime surveillance capabilities."
READ MORE: Greek island has run out of burial ground after influx of dead refugees – mayor
Criticism has arrived from both continents thick and fast.

Africa's EU representative has condemned the plan to stop and re-settle failed migrants.

"If there is no clarity on how these [migrant] reception centers are going to be constructed, managed, operated, who has oversight over them, how sustainable will they be, we are going to end up with open sky prisons, where human rights of those interred will be violated," said Ajay Bramdeo, according to EU Observer.
There have also been objections on ethical grounds saying the program amounts to horse-trading refugees for high-flyers. Others have said the plan is unenforceable.

The African exodus's most active hotspot is Eritrea, a repressive state in international isolation. It is one of the countries that will only be sending send a minister, not its leader to Malta, and will reportedly not be signing up for any Action Plan. Another perennial migrant home state is Somalia, which has a barely functional government. It appears optimistic that Africans giving up everything to travel to Europe will abandon their quest, simply to give other people from the same continent the chance to go there legally.
LISTEN MORE:
Nigel Farage, the leader of UKIP, an anti-immigration and anti-EU party, says that while the Africans will take advantage of the new perks, no one will stop the migrants, and the net inflows will only increase.
"The EU's way to stop illegal mass migration from Africa is to make it legal. This is sheer madness," said the politician, as quoted by the Telegraph.

There seems to be skepticism at the government level too.

So far only 8 European states have pledged even the minimum €3 million contribution to the Africa Trust Fund, raising just over €30 million – far short of the money necessary.
READ MORE: Sweden to refugees: Find a bed or go back to Germany… but don't look for them at IKEA
You can share this story on social media: