Moscow's 1941 legendary parade: WW2 veterans come to Red Square to see reenactment (PHOTOS, VIDEO)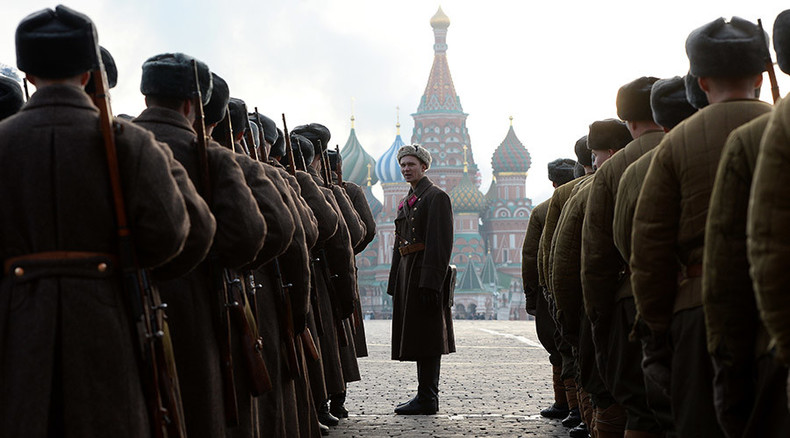 Thousands gathered on Red Square on Saturday to remember how Muscovites saw soldiers off to World War II battlefields in a re-enactment of a historic parade that took place 74 years ago on November 7, 1941.
The event evoked emotions too deep to express among many of the Russian WW II veterans who gathered on the Kremlin's main square for the re-enactment.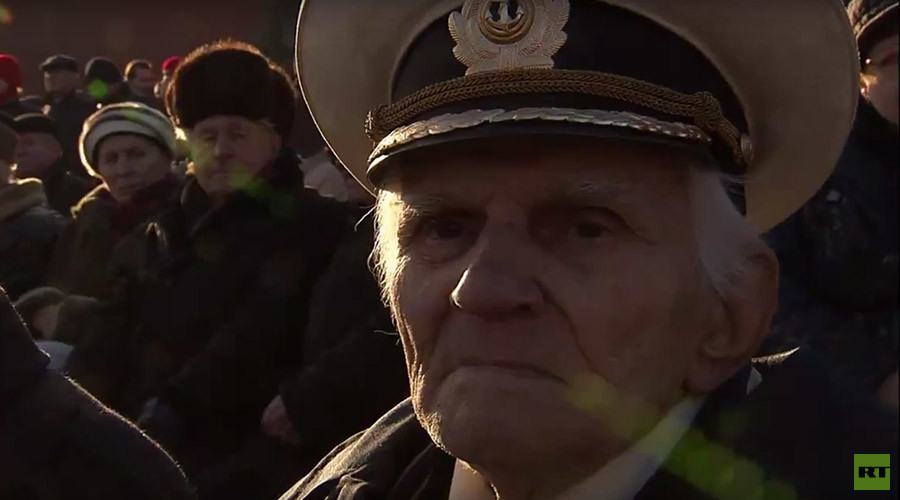 Nearly half of the 46 living participants of the legendary 1941 march – 21 of them – attended Saturday's event.
On November 7, 1941, troops that had arrived from Siberia marched through central Moscow before heading straight to the battlefield to fight the Nazi army besieging the capital.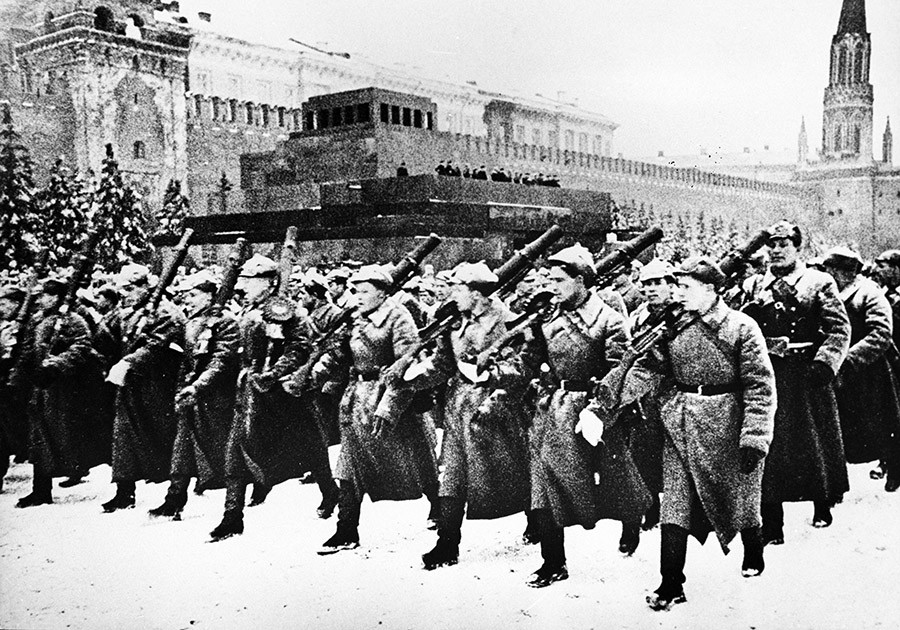 On Saturday, Muscovites gathered to relive the historic moment, with over 5,500 participants, many of them dressed in vintage Soviet winter uniforms of WWII, staging the re-enactment.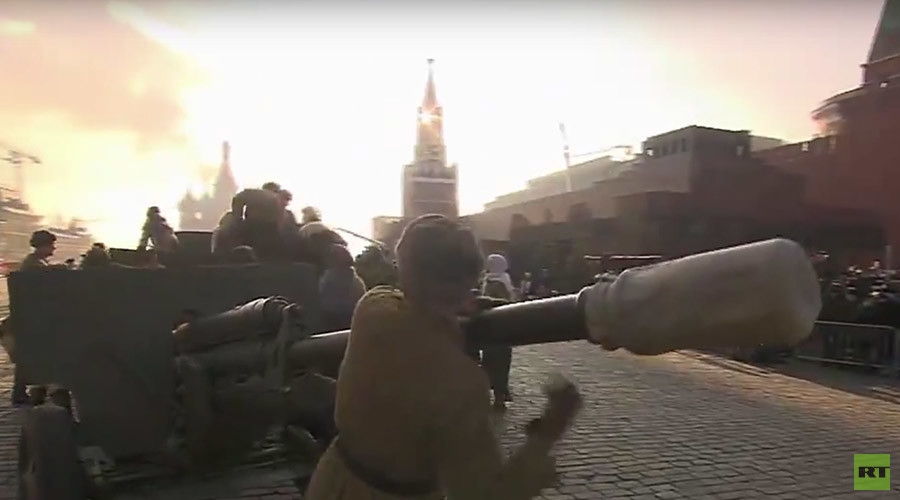 Altogether, 45 parade crews joined the ceremony, including those from military and law enforcement academies, the Russian Army, the Suvorov Military School, and military orchestras.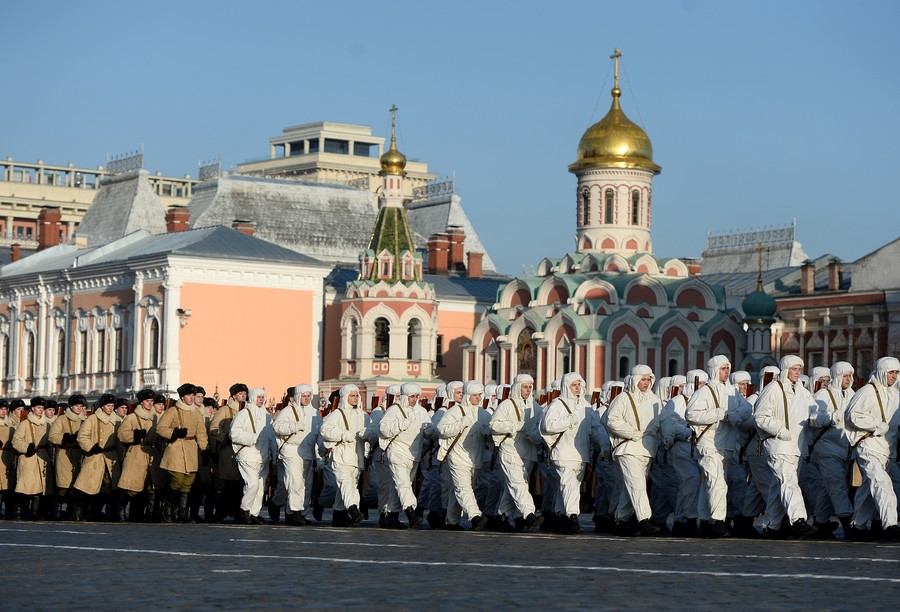 Soldiers carrying standards bearing the names of Red Army regiments marched on Red Square.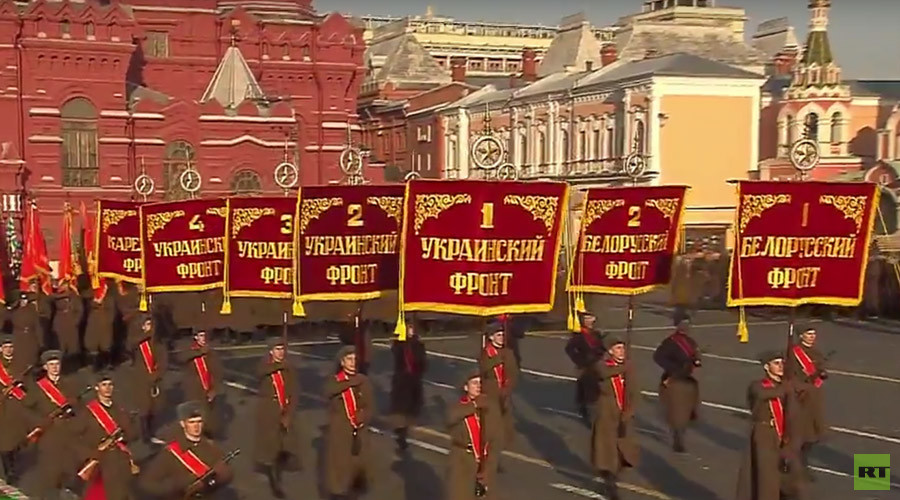 Some participants marched while holding up black-and white photographs of Red Army soldiers and command officers.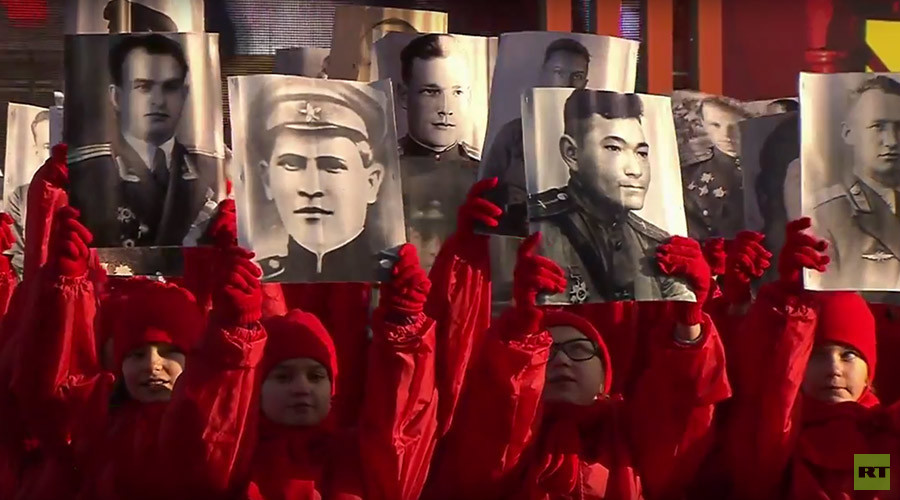 Some 2,000 participants in formation created the Russian word for victory – "POBEDA".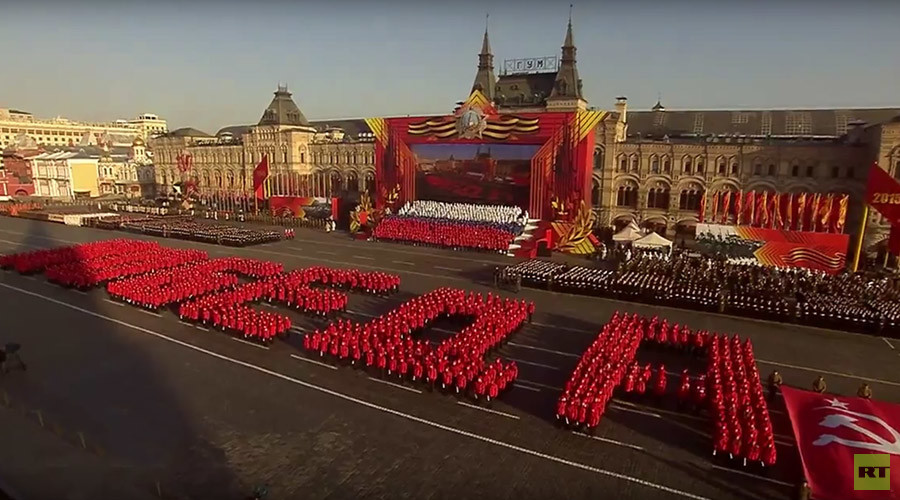 Some WWII era vehicles were featured at the celebration, the biggest of which were full-size aerostats that guarded the skies above Moscow against Nazi bombers in 1941.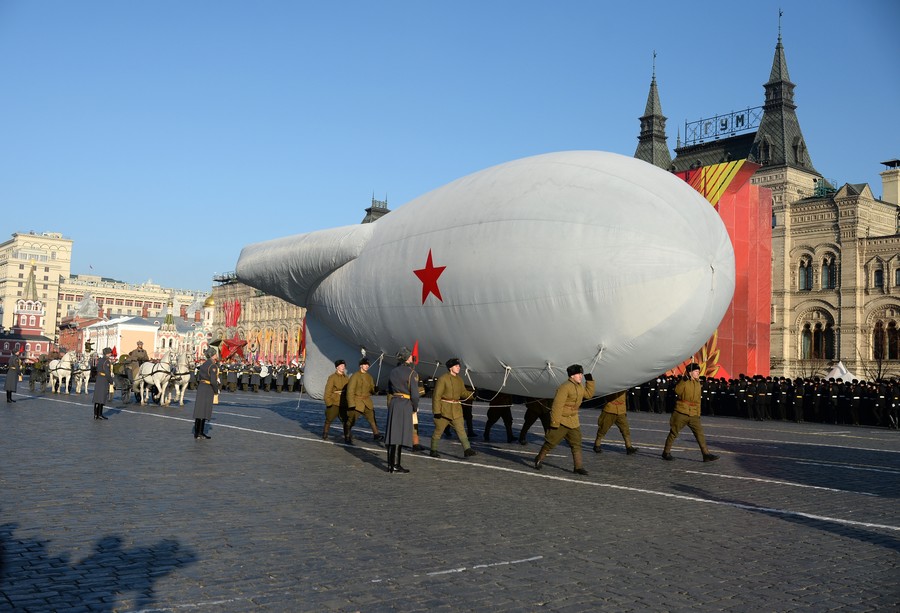 About 20,000 veterans of WWII battles and at least 100,000 home front workers currently reside in Moscow, according to Vladimir Dolgikh, the head of Moscow's Council of Veterans, according to Rossiyskaya Gazeta.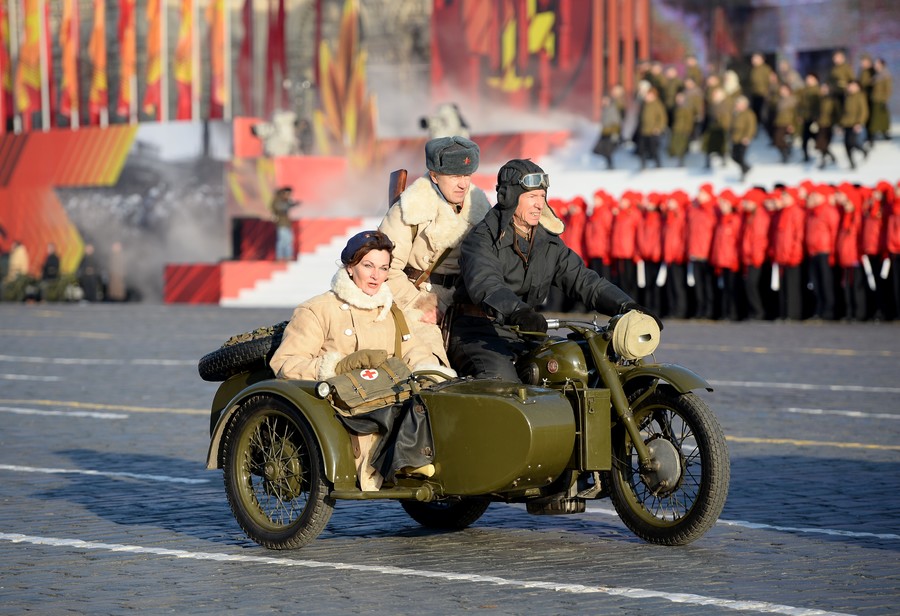 In remembrance of the parade that took place 74 years ago, November 7 has been designated as the Day of Military Glory in Russia.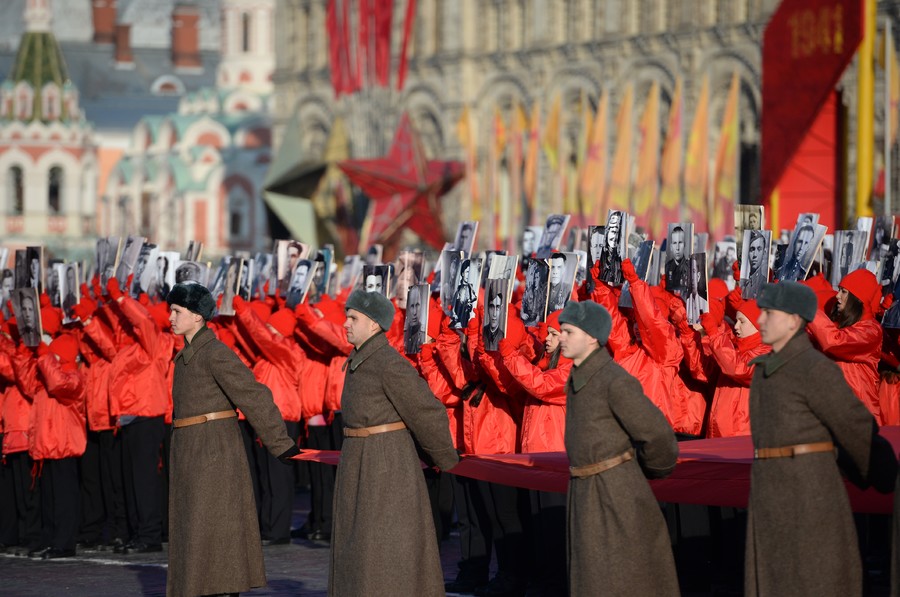 Saturday also marked the 98th anniversary of the Great October Socialist Revolution, which took place on 25 October, 1917 according to the Julian or Old Style calendar, but corresponds to 7 November in the Gregorian or New Style calendar.