Mexico probes security forces as new mass grave with over 100 bodies found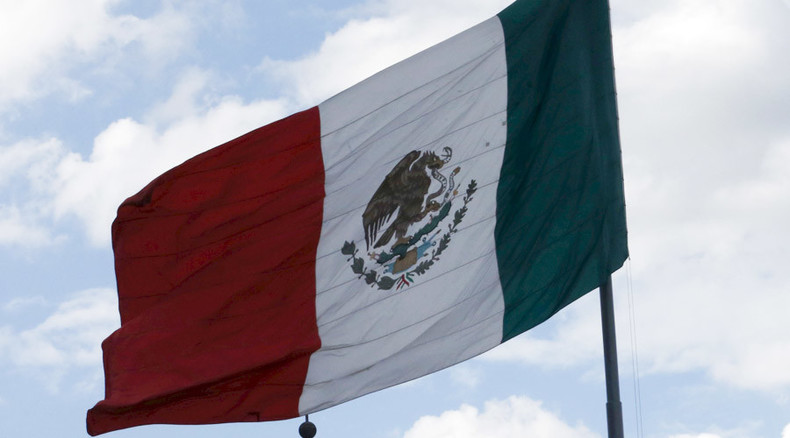 More than 100 bodies were discovered in central Mexico, officials said Friday. Authorities have begun an investigation into local security forces, who are accused of secretly dumping the bodies.
At least 105 bodies were found in an indigenous community in Morelos province, which is known for the country's highest abduction rate, according to a statement released by the region's prosecutor Javeir Perez.
Perez said there was no official authorization to bury the bodies. According to Mexican law, all unidentified bodies must be buried in plastic bags with a case number label attached to them.
Read more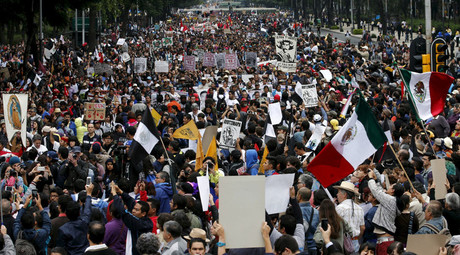 "There are bodies that don't have any case file number. We don't know why they are there, if they were executed, if they have relatives, if any investigation was ever done in their cases," the spokesman for the human rights commission of Morelos, Rafael Idiaquez, said.
The investigation into the mass grave is focused on local security forces, who are accused for dereliction of duty and breaking the laws regarding the burial of corpses, the prosecutor's office said in a statement.
It is not known the exact number of officers the probe is looking into. It is also unclear who are the victims and how the grave was used.
The mass grave was discovered during a search conducted by a family looking for a kidnapped man.
Mexico is facing pressure from the public, which is demanding corrupt security forces be held accountable.
In the end of September thousands of people filled the streets of Mexico City to remember 43 students, who were presumed killed by a drug gang in 2014, after corrupt local police allegedly handed them over.
An independent investigative report accused Mexican Federal Police of being implicated in the alleged massacre and concluded that the federal government was aware of the situation as it was developing.
The students were kidnapped on September 26, 2014 when several buses heading south from the Mexican city of Iguala were attacked by local police. They were carrying students from Ayotzinapa Rural Teachers' College to a protest against discriminative government hiring and financing practices. Three students as well as three bystanders were killed.

What happened after that remains unclear. According to Mexican officials, police sent 43 kidnapped students to a drug gang named "Guerreros Unidos"("United warriors") that executed the young men, allegedly confusing them with their rivals.