Hebron violence: 4 Israelis wounded in shootings, stabbing; old Palestinian woman shot dead by IDF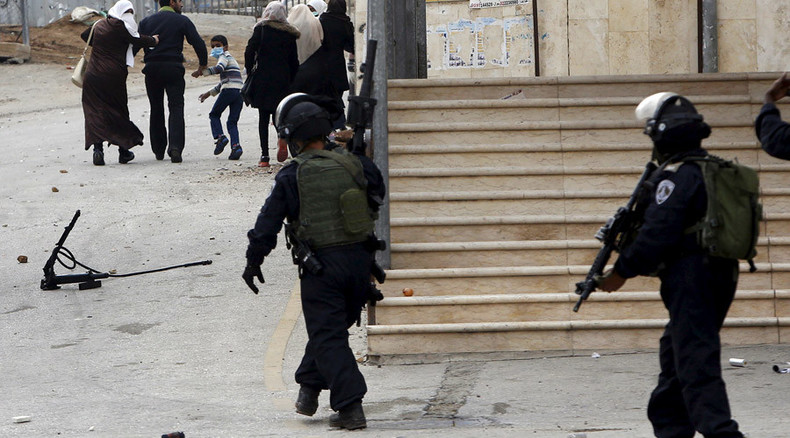 Amid a new wave of Israeli-Palestinian violence, three Israelis were wounded in two attacks in the West Bank city of Hebron on Friday. Earlier, Israeli Defense Forces (IDF) killed a 73-year-old Palestinian woman during an alleged attempted car attack.
READ MORE: Thousands rally in Hebron funeral procession for 5 Palestinians 'killed by IDF' (PHOTOS)
A 19-year-old Israeli was shot in the upper body on Friday in North Hebron. Medics soon arrived at the scene to administer first aid, and the victim was taken to the Hadassah Hospital in Jerusalem, The Times of Israel reports.
Read more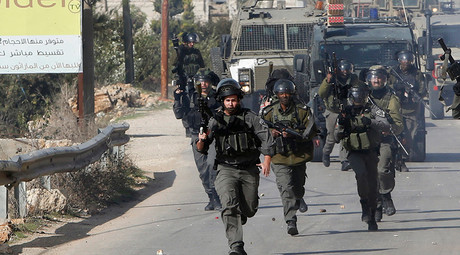 In an earlier shooting, two male Israeli teens were wounded near the Tomb of the Patriarchs. A 16-year-old was seriously injured and sent to Shaare Zedek hospital in Jerusalem, while an 18-year-old suffered light injuries in the attack.

The shootings came after a stabbing attack in a West Bank industrial park north of Jerusalem in which a man in his forties was seriously wounded. The attacker managed to flee the scene.

A fatal incident occurred earlier in Hebron when a 73-year-old Palestinian woman named Tharwat Sharawi was shot dead by Israeli troops after an alleged attempted car attack. The military said that the woman's car sped towards IDF officers who jumped out of the way and opened fire, AP reports.

Sharawi's family does not believe that she wanted to kill IDF soldiers with her car.

"There is no way she wanted to run over soldiers," her son Ayoub Sharawi said, as cited by AP. "If she had wanted to take revenge, she could have done that a long time ago," he added, referring to the death of her husband who was killed in 1988 by tear gas fired by Israeli soldiers.
READ MORE: Palestinian lives matter, but not necessarily in Israel (OP-ED)
Amid the escalation in the West Bank, Israel is sending reinforcements to Hebron, which is the site of the Tomb of the Patriarchs often visited by Jewish worshipers. Some 850 Jewish settlers also live in the city's downtown who are protected by IDF troops from the Palestinian population of about 200,000 people.
The latest unrest erupted a month ago when Israel tried to restrict access to the Al-Aqsa Mosque in the Old City of Jerusalem. Some 75 Palestinians have been killed since late September, according to Ma'an news agency. According to AP, at least 45 of the victims died after attempted attacks on Israelis and 27 were killed during clashes between stone-throwers and security forces. Eleven Israelis have also been killed since the eruption of violence, AP reports.