Not just lip service: Maduro to shave off mustache if he loses public housing bet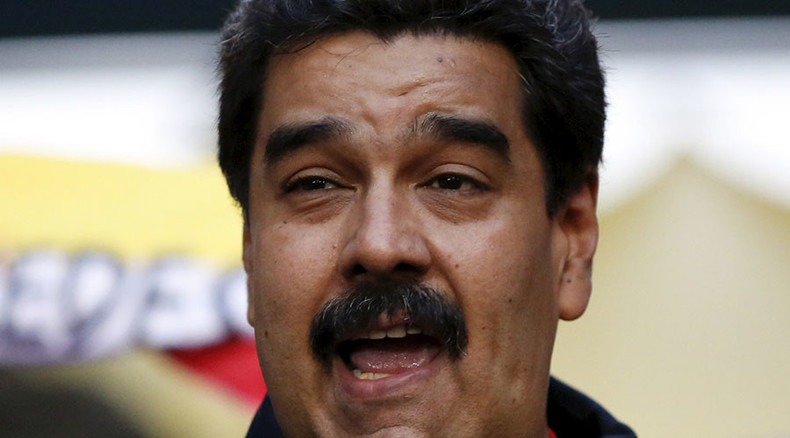 Venezuelan President Nicolas Maduro has promised to get a clean shave if his socialist government fails to meet the deadline for completing the construction of 1 million new homes by 2016.
Maduro first made the bet to shave off his iconic big bushy whiskers, which remind people of his humble background as a bus driver, earlier this week. He confirmed his readiness to stand up to the challenge at an event dedicated to delivering 2,520 new apartments to Venezuelan struggling families as part of a public housing program, named after late President Hugo Chavez.
READ MORE: Venezuela to sue US over its decision to regard Caracas as national security threat
"I'll make a bet. If we don't deliver 1 million homes by December 31, I'll cut off my mustache," Maduro said, provoking laughter among those present, the Washington Post reports.
"I say to you, brother and sister construction workers and engineers: work hard so I don't have to cut off my mustache," he added. "No, that's not it. That's a joke. Work hard so our people can have a home."
The ambitious housing construction project was launched by Chavez in 2011 and is expected to provide families who lost their homes in the aftermath of 2010's heavy flooding with new places to live.
"My mustache depends on you, minister [of Habitat and Housing Manuel Quevedo], and more than my mustache, the housing projects depend on us. We can't fail," Maduro said.
Maduro has more than once been mocked for his thick jet-black mustache by his clean-shaven opponents. For his supporters, in contrast, the 'lip tickler' has become Maduro's distinctive feature, helping him emerge from Chavez's shadow.
READ MORE: Venezuela president's fruitful beaning inspires new 'Maduro Mango Attack' app
Just ahead of legislative elections, Maduro also promised that fluctuations in oil prices won't reduce funding to social aid programs.
Three million new homes are to be built by 2019 under the program. The current government has created 742,510 new homes so far.