Netanyahu's new spox: John Kerry 'has a 12-year-old's intellect,' Obama's actions 'anti-Semitic'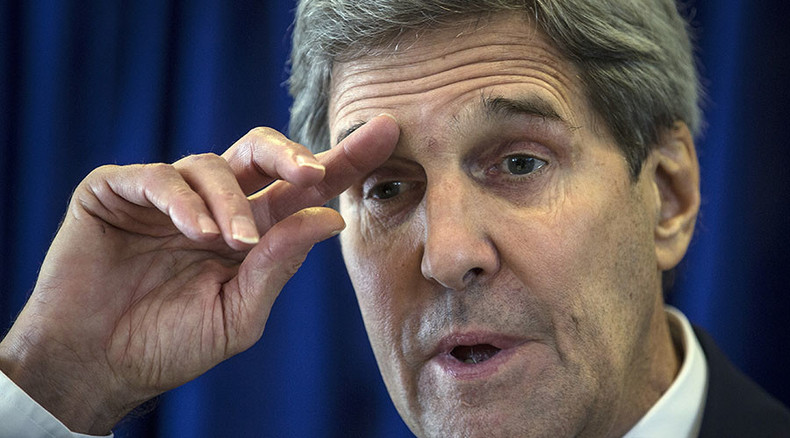 The US has been up in arms over controversial comments made by Benjamin Netanyahu's newly appointed, but not yet approved spokesman. Ran Baratz once accused Barack Obama of anti-Semitism and suggested that Secretary of State John Kerry had the intellect of a 12-year-old.
Predictably, the United States blew a gasket, expressing concern at Netanyahu's appointment.
"His comments about US officials, including the president and Secretary Kerry, we believe were troubling and offensive. We obviously expect government officials from any country, especially our closest allies, to speak respectfully and truthfully about senior US government officials," State Department spokesman John Kirby said.
As head of public diplomacy and media, Baratz, a 42-year-old philosophy, history and Zionist thought lecturer and the founding editor of a conservative news site, will be tasked with revamping Israel's reputation in the world. If Israel's cabinet approves Netanyahu's nomination of Baratz, he will serve as spokesman to the Israeli media and become a close adviser.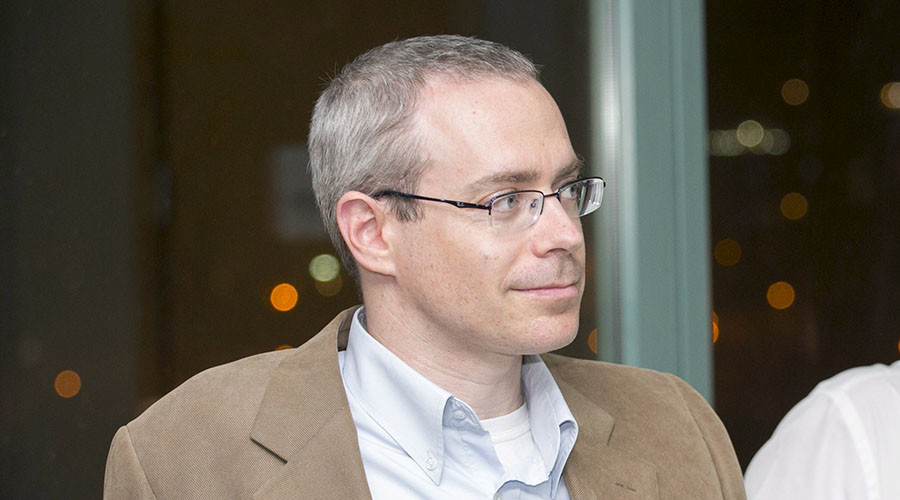 Within hours of his appointment Wednesday, Israeli media put Baratz's numerous quotes on Facebook and articles under the microscope. For some reason, they appear to have gone unnoticed by Netanyahu's staff.
In comments made in a private capacity, in a Facebook post last March, Baratz said Obama's response to a speech by Netanyahu to the US Congress, during which he slammed the emerging Iran deal, "was what modern anti-Semitism looks like in Western and liberal countries."
READ MORE: Netanyahu failed to make Iranian nuclear deal 'a Jewish issue' in US
In October 2014, Baratz attacked Kerry in an article published in Mida, which bills itself as a "news and intellectual website which aims to present the public with information and opinions not common in the Israeli media." Remarks made by Kerry on the occasion of a Muslim holiday, when he said Middle East leaders had told him feelings stirred by the Israeli-Palestinian conflict were a factor in Islamic State recruitment, made Baratz laugh, he said.
"This is the time, then," Baratz wrote, "to wish the secretary of state success and count down two years on the calendar with the hope that someone in the State Department will then wake up and begin to see the world through the eyes of a man with a mental age above 12."
Baratz's signature sarcasm has not been directed exclusively at US leaders. Just last week he took to Facebook to comment on photos showing Israeli President Reuven Rivlin, whose post is largely symbolic, sitting in economy class on a flight back from an official visit to the Czech Republic.
"It mainly shows him to be such a marginal figure that there is no concern for his safety. I think he could be sent in a paraglider to the Syrian Golan [Heights] controlled by ISIS. They'll return him the next day with a request for negotiating their return to Iraq, if only we take him back," Baratz wrote.
Rivlin's office demanded to know whether Netanyahu was aware of Baratz's comments when he appointed him.
"The remarks are particularly serious in light of the fact that this is a senior civil servant who is supposed to serve in a representative capacity and reflect the positions of the State of Israel at home and abroad," the president's office said.
Baratz's comments irked some Israelis too.
"This is the man the prime minister chose to be my mouthpiece, all of our mouthpieces, to talk to the world in our names. This man, with his words dripping with poison, his mouth is our mouth now," satirist Mika Almog wrote in the Yediot Ahronoth daily.
The US State Department meanwhile said that John Kerry had spoken to Netanyahu on Thursday and understood that the Israeli leader "will be reviewing" Baratz's appointment after a summit meeting at the White House next week. Netanyahu and Obama are due to meet in an effort to improve ties after strife over the Iran nuclear deal that Israel opposes.
Baratz later apologized to Netanyahu in a phone conversation and in a statement. While Netanyahu distanced himself from the comments, he indicated the appointment is still valid, however. He said the two would meet, at Baratz's request, after he returns from the US next week.
"I have just read the things that Dr. Ran Baratz published on the web, including the comments about the Israeli president, the president of the United States and other public figures here and in the US. They are inappropriate and do not reflect my positions or the policies of the government," Netanyahu said.
White House spokesman Josh Earnest has welcomed Baratz's apology.
"But obviously the decisions that Prime Minister Netanyahu has to make about who will serve his government and represent him and his country are decisions that he rightfully will make on his own," Earnest told a news briefing.
You can share this story on social media: