'No armed combatants, no fighting': MSF issues Afghan hospital bombing report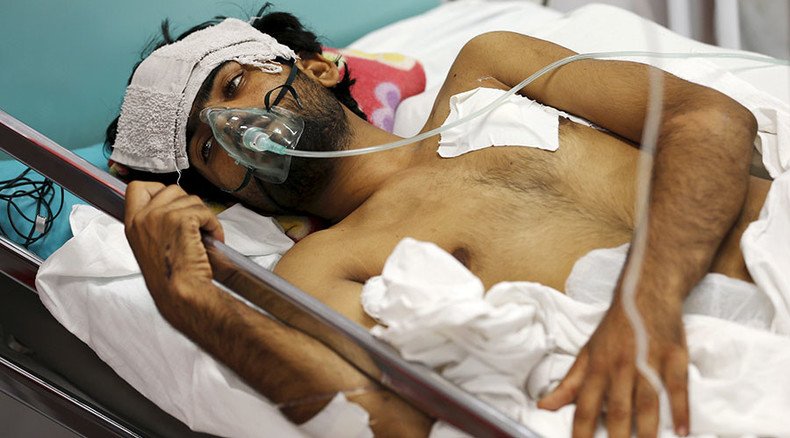 A Médecins Sans Frontières investigation into the Afghan hospital bombing by US forces has found that there were no armed combatants or weapons within the compound, and no fighting in the direct vicinity of the hospital at the time of the airstrikes.
In its report released on Thursday, Médecins Sans Frontières (MSF/Doctors Without Borders) addressed the "relentless and brutal aerial attack by US forces" which took place in Kunduz on October 3 and killed at least 30 people, including MSF staff.
"The MSF rules in the hospital were implemented and respected, including the 'no weapon' policy and MSF was in full control of the hospital at the time of the airstrikes," the organization stated.
The document also said there were "no armed combatants within the hospital compound and there was no fighting from or in the direct vicinity" of the trauma center at the time of the strikes.
The hospital was "fully functioning" at the time of the airstrikes, with 105 patients admitted and surgeries taking place, according to the findings of the investigation.
In addition, MSF said the "agreement to respect the neutrality of our medical facility based on the applicable sections of International Humanitarian Law was fully in place and agreed with all parties to the conflict prior to the attack."
READ MORE: US tank enters MSF hospital in Afghanistan's Kunduz, 'destroys potential evidence' – reports
Despite that neutrality, the hospital was still the target of a US airstrike, leading MSF to ask how such an attack was allowed to happen.
"The question remains as to whether our hospital lost its protected status in the eyes of the military forces engaged in this attack – and if so, why," MSF said in its statement.
Presenting the report, MSF general director Christopher Stokes said: "From what we are seeing now, this action is illegal in the laws of war. There are still many unanswered questions, including who took the final decision, who gave the targeting instructions for the hospital."
The MSF statement described the tragic situation at the hospital.
"Patients burned in their beds, medical staff were decapitated and lost limbs, and others were shot by the circling AC-130 gunship while fleeing the burning building. At least 30 MSF staff and patients were killed," it states.
MSF says its demand is simple: "A functioning hospital caring for patients, such as the one in Kunduz, cannot simply lose its protection and be attacked; wounded combatants are patients and must be free from attack and treated without discrimination; medical staff should never be punished or attacked for providing treatment to wounded combatants."
Following the aerial attack, the Pentagon initially attempted to shift responsibility onto Afghan security forces, claiming they had requested the airstrikes.
However, the commander of the US and NATO forces in Afghanistan, Gen. John Campbell, later admitted the attack was a "US decision made within the US chain of command." He went on to say that Washington would "never intentionally target a protected medical facility."
LISTEN MORE:
You can share this story on social media: