Russian military plans mobile nuclear energy plants in Arctic by 2020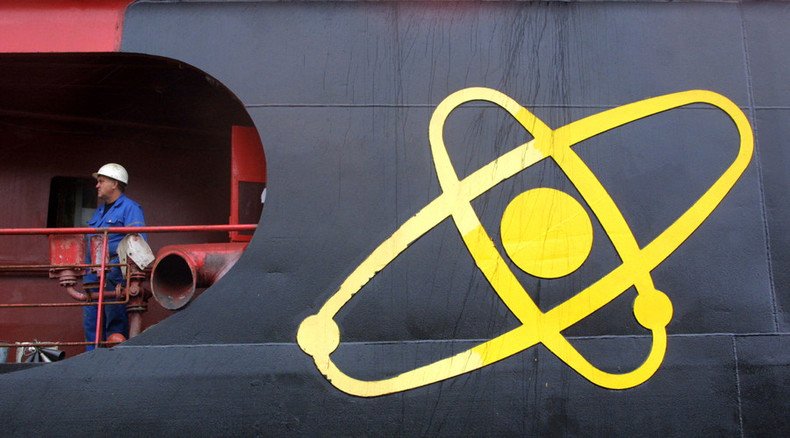 Russia's Defense Ministry has contracted research work to develop mobile nuclear power plants designated for military installations in the Arctic. With the Soviet experience in mind, introduction of the first mobile NPP is likely to take place by 2020.
Russian Defense Minister Sergey Shoigu has ordered a pilot project of a mobile low-power nuclear station to be mounted on a tracked vehicle or a sledged platform to be delivered where needed in the Arctic region.
"The project has already begun and is going through a research stage now," TASS cited Yury Konyushko, CEO of Innovation Projects Engineering Company (IPEC), which has been chosen to work on the project.
Preliminary data is to be presented to the military by the end of this year, Konyushko said.
READ MORE: 1st mass-produced floating nuclear plant to power Russian Arctic in 2016
Once the ministry checks out the project and gives it the green light, full-scale development, estimated to take up to two years, will begin. After that engineering and construction of an operable prototype will be launched.
"We are to present the pilot unit within four to five years, which is by 2020," Konyushko said, specifically saying that an assembly line for serial production of such units is going to be readied simultaneously from scratch.
The technical characteristics of the mobile NPPs demanded by the Defense Ministry have not been disclosed. The units are expected to be produced on a modular principle and mounted on KAMAZ and MAZ trucks, as well as sledge-mounted for harsh Arctic conditions.
A principal condition for the future mobile nuclear power stations is that they could be transported by military cargo jets and heavy cargo helicopters, such as the Mil Mi-26.
"There is a demand for no less than 30 such [nuclear power plant] units for Extreme North and reclaiming Arctic archipelagos," Konyushko said.
The future mobile NPPs are going to be fully autonomous and designed for years-long operation with a small number of personnel. At the same time, all data from the unit's controls and sensors will be constantly sent to control rooms on the mainland using satellite connections for constant monitoring.
The first tracked mobile nuclear power plant was designed in the USSR in 1961. It was followed by a number of projects, all of which were discontinued following the Chernobyl nuclear catastrophe in 1986.
Today, Russia is finalizing another transportable nuclear power project, the first floating nuclear power plant built for use in the Arctic, which will be ready by October 2016.
You can share this story on social media: