China warns US against further South China Sea patrols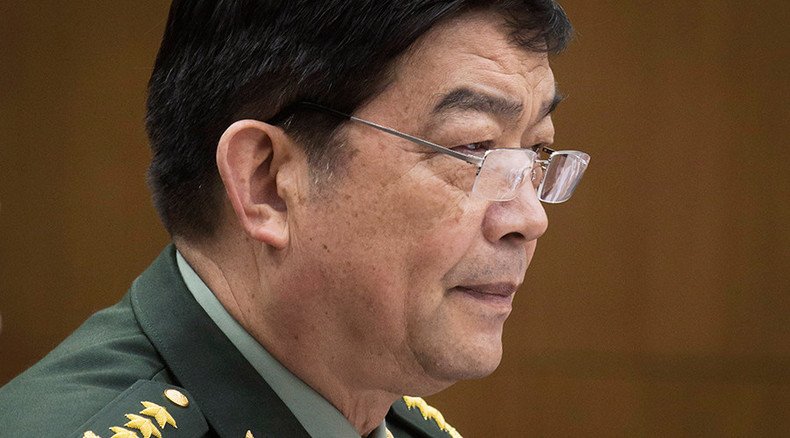 China's defense minister has urged the US not to threaten its sovereignty as well as the nation's security interests following last week's incident involving a US naval patrol in the South China Sea.
The concerns were expressed by Chinese Defense Minister Chang Wanquan to US Defense Secretary Ash Carter on Tuesday in Kuala Lumpur, where the Association of South East Asian Nations (ASEAN) defense chiefs meeting is taking place.
Chang stressed that the US should not pursue any other dangerous actions that threaten China's security interests.
Last Tuesday, the USS Lassen passed through a 12-mile limit around Subi Reef in the Spratly Islands archipelago. The reef is one of seven that China has artificially reinforced to support its claim on the archipelago and the sea around it.
Beijing protested the USS Lassen mission in the South China Sea, accusing the US of escalating tensions in the region.
"The actions of the US warship have threatened China's sovereignty and security interests, jeopardized the safety of personnel and facilities on the reefs, and damaged regional peace and stability," the Chinese Foreign Ministry said in a statement.
The US replied to the criticism by stating it would sail and fly wherever it wants in international waters and airspace.
"The US has conducted naval operations in the South China Sea in recent days and will conduct similar operations in the future," Carter said.
Beijing responded by conducting training for its naval jets in the same area a few days later.
Washington's falling out with Beijing over the South China Sea triggered a change of plans at the ASEAN forum, with a decision to drop plans for a ceremonial joint statement after Beijing opposed any mention of the issue.
"Our understanding is there will be no joint declaration," a US defense official said.
LISTEN MORE:
You can share this story on social media: