Huge ice flash flood sweeps across Saudi Arabia (VIDEO)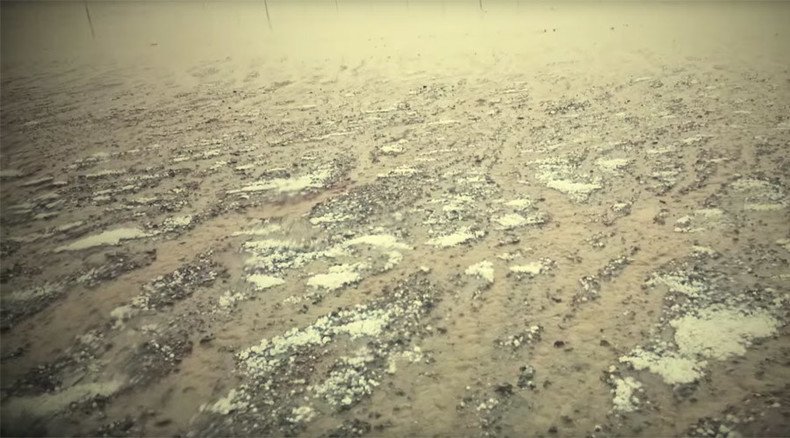 Saudi Arabia has been hit by unprecedented ice flash floods, as seasonal low pressure brings huge downpours to Iraq and Iran as well. The shocking video shows chunks of ice the size of large ball bearings.
Extreme weather conditions have been lashing the country since October 28, as the low pressure area concentrated over the northern part of the Persian Gulf, according to climate scientist Dr Abd al-Aziz al-Rubaie, as cited by thewatchers.com.
Earlier meteorologists predicted eight years of rain in just two days over the Arabian Sea.
READ MORE: Years' worth of rain in 48 hours: Monster cyclone threatens Yemen & Oman with floods, landslides
As of October 30, 19 people across the region have been killed. In Saudi Arabia the floods claimed six lives. Civil Defense officials have carried out 50 successful rescues.
You can share this story on social media: