Turkish police fire tear gas at protesters dissatisfied with election results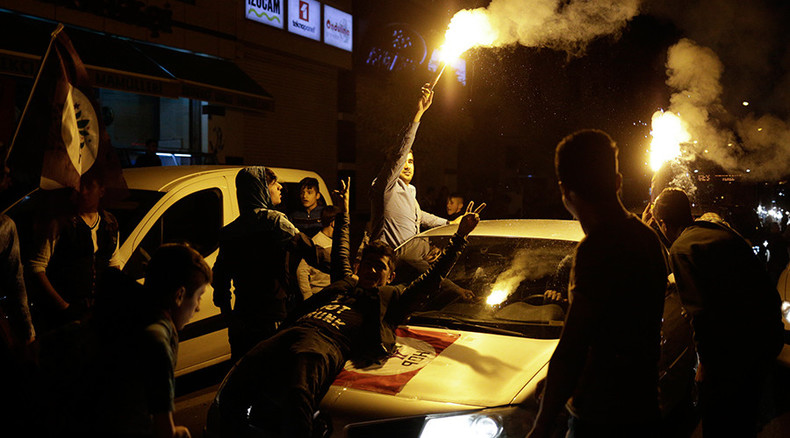 Scores of people rallied in the mainly Kurdish city of Diyarbakir, Turkey's southeast, to protest the results of Sunday's parliamentary snap poll. The rally turned into clashes with police, prompting security forces to deploy tear gas.
The rally blocked a road near Diyarbakir's center and some of the demonstrators threw stones before police responded with tear gas, Reuters reports. Security in the largest city in the south east had been beefed up all day in anticipation.
Sunday saw President Recep Tayyip Erdogan's Justice and Development party winning in the snap poll with the pro-Kurdish opposition falling close to the 10 percent threshold required to enter parliament.
READ MORE: Erdogan party on track to winning back majority in Turkey
The snap parliamentary election was called in Turkey after the previous vote in June failed to produce a government.
LISTEN MORE: