Russia talks to Syrian opposition & Kurds 'on daily basis' amid airstrikes against ISIS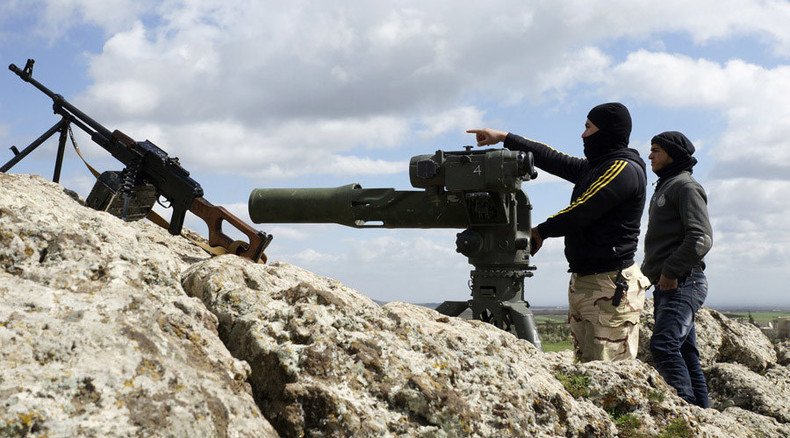 Russia holds intensive phone conversations and meetings with a broad range of the Syrian opposition, according to the Russian Foreign Ministry. Moscow earlier pledged its readiness to assist opposition forces with airstrikes against Islamic State.
"We reach them every day both by phone and in person, in Moscow, Paris and Istanbul. We speak to nearly all complexions of the opposition," Deputy Foreign Minister Mikhail Bogdanov told RIA Novosti. "It includes the National Coordination Committee, the [Syrian] National Coalition and different democratic structures. And we engage Kurdish organizations as well."
Moscow earlier said it was ready to provide aerial support for the opposition forces (such as the Free Syrian Army), in the fight against Islamic State (IS, formerly ISIS/ISIL) on the ground. The only obstacle according to Bogdanov is that they lack a unified command.
READ MORE: 'Russia is ready to offer air support to Syrian opposition fighting ISIS' – Lavrov
"I have been meeting many people who claim to represent FSA," the deputy minister said. "I had meetings with them in Cairo and Moscow. They were all saying they represent the Free Syrian Army. But they admit they have no unified command or a single commander, nor do they have any staff."
Earlier, Russian President Vladimir Putin disclosed that Syrian President Bashar Assad, while on a visit to Moscow, agreed the possibility of Russia offering support to the Syrian opposition in their fight against IS.
"I asked [Assad]: what would you say if we support the opposition's efforts in their fight against terrorists the way we support the Syrian Army? And he said: my attitude is positive," President Putin told a conference with foreign dignitaries in southern Russia on October 22.
READ MORE: 'No need to distinguish between 'moderate' & other terrorists' – Putin
By engaging the Syrian opposition, Russia isn't pursuing any sort of political transition in the country, according to the Foreign Ministry's spokesperson Maria Zakharova.

"We aren't discussing or organizing a change in government. We have quite a different task. It's to safeguard the political process in Syria in accordance with international legal documents," she said on Thursday.
Moscow has also pledged to try and make the peace process in Syria a more likely option during a foreign ministers' meeting in Vienna, October 29-30. Russia, the US, Saudi Arabia, as well as Turkey, Egypt, Iran, Iraq and Lebanon are gathering to discuss roadmaps and do groundwork for a peace settlement in Syria.
You can share this story on social media: