Lavrov: Russia is ready to offer air support to Syrian opposition fighting ISIS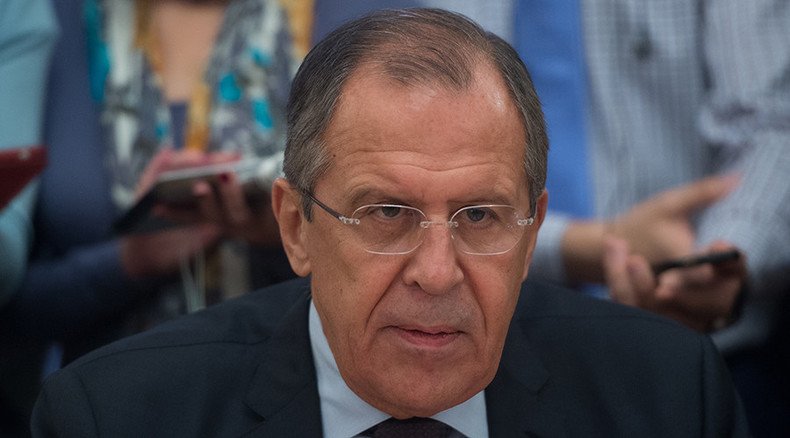 Russia says it is ready to provide air support, in the form of airstrikes, to help Syrian opposition forces, like the Free Syrian Army, who are fighting Islamic State, Russian Foreign Minister Sergey Lavrov says.
Russia's top diplomat also added that Washington is making a big mistake by refusing to coordinate their anti-terror campaign with Moscow.
"We are ready to back the patriotic opposition, including the so-called Free Syrian Army, with our air support. However, Washington is refusing to inform us of the locations of the terrorists and where the opposition is based," Lavrov said in an interview with the Rossiya television channel.
"The most important thing for us is to find people who will be true representatives of the armed groups who will confront terrorism among other things," he added.
According to Lavrov, Russia "has never stopped working" either with Syrian President Bashar Assad, or with the Syrian opposition.
"I believe we are probably the only country which supported and will support contacts with all political forces in Syria," he said.
"Foreign players" cannot decide anything for Syrian people, the Russian Foreign Minister has said.
"We have to make them choose their own process for how their country should live on and protect the interests of every confessional, ethnic or political group. Of course, this work should be done in preparation for elections, both parliamentary and presidential."
Russia launched airstrikes targeting positions of Islamic State (IS, formerly ISIS/ISIL) militants in Syria on September 30 following a formal request from President Bashar Assad. As of October 23, Moscow's air force has destroyed 819 IS targets in 934 sorties, according to Defence Ministry.
LISTEN MORE:
You can share this story on social media: