UN urges Japan to ban manga featuring child porn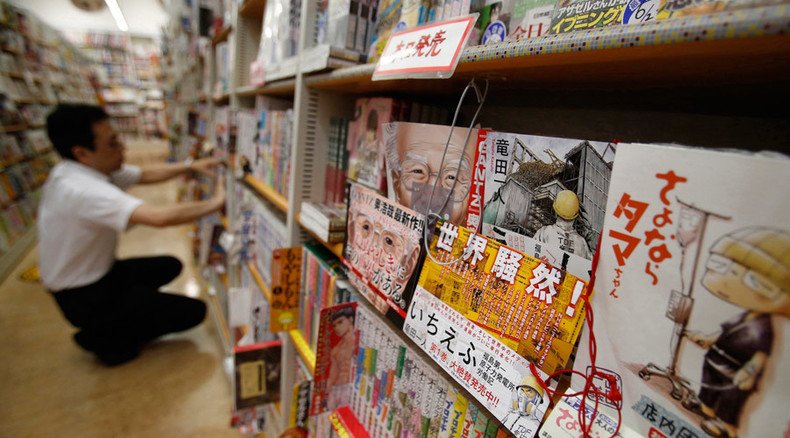 The UN has called on Japan to crack down on manga cartoons containing sexualized images of children, while slamming an apparently "institutional" tolerance for sex crimes.
The United Nations has once again raised the burning issue of Japanese manga cartoons featuring "extreme child pornographic content" after a milestone last year when Japan, following other G7 nations, finally outlawed the possession of child pornography.
Speaking at Japan National Press Club on Monday, Dutch lawyer Maud De Boer-Buquicchio, a UN rapporteur on child prostitution and pornography, has praised the recently-introduced law, but also pointed out how it is stilled riddled with loopholes which permit manga comics and anime.
"I accept that the freedom of expression argument should prevail when it comes to adult pornography," she said as her week-long visit to Japan came to an end, also noting that there must be a certain "balance" between freedom of expression and abusing children.
"When it comes to particular, extreme child pornographic content, manga should be banned," she added.
The possession of pornography featuring children was criminalized in Japan last year with an established fine of one million yen ($10,000) and a one-year imprisonment term. However, manga cartons are not on the list of banned images, so books and video stores are allowed to sell magazines or DVDs containing manga images of pubescent and pre-pubescent children if their private parts are covered.
De Boer-Buquicchio also noted that the impunity enjoyed by sex offenders in Japan is "relatively high" compared with other developed nations. She added that this, as well as "social and institutional tolerance" displayed towards sexual offenses, leave victims susceptible to repeated exploitation.
READ MORE: Is it art? Installation of empty champagne bottles ends up in trash
The call from the UN envoy has been met with anger from manga artists, publishers and free-speech advocates, who claim that the ban would give the government unlimited power to restrict art.
Dan Kanemitsu, a manga translator, urged not to confuse "fiction with reality," saying that manga characters may look childish but are not actually kids.
"Many male and female artists in Japan draw characters in an art style that looks childish to western eyes. Therefore it is a rejection of an art style popular in Japan," he told Tte Guardian.
READ MORE: 'Busted' Snowden bust back in New York, this time as street art exhibit
Child prostitution in Japan has decreased with the introduction of the new law, however, pornographic materials are still widely spread online. De Boer-Buquicchio has expressed hope that the fight against the inappropriate content will be successful.
"I believe Japan can make substantial progress, if not completely eradicate, [the] sexual exploitation of children," she said.
You can share this story on social media: