Human Rights Watch concerned about physical and mental wellbeing of Gaddafi's jailed son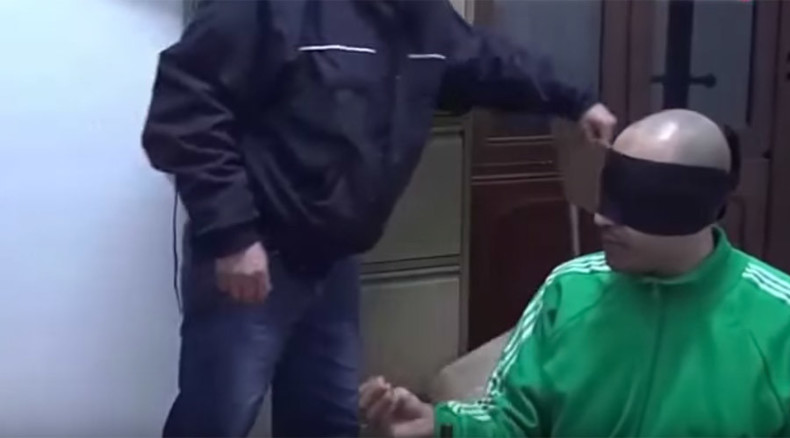 Human Rights Watch (HRW) is deeply concerned about the wellbeing of Saadi Gaddafi, the son of the toppled Libyan leader who has been mistreated during his more than one and a half years of imprisonment in a Libyan jail.
"We are concerned about his physical and also mental well-being – after not having access to anyone including inmates for about 1.5 years," Hanan Salah, a HRW Libya researcher who visited Saadi in prison, has told RT.
She also expressed concern about the methods of interrogation used in the Libyan jail which in fact are grave violations of human rights. "They were using force, attempting to extract confessions by force", Salah said.
On September 15, HRW representatives met with Saadi Gaddafi, who has been being held in solitary confinement at Tripoli's al-Hadba prison, along with three other detainees, including the former Military Intelligence Chief Abdullah Sanussi, and two former Prime Ministers, Abuzeid Dorda and al-Baghdadi al-Mahmoudi.
"The Supreme Court needs to address the many allegations of grave due process violations by the defendants and their lawyers when it considers the appeals of the verdicts against the former officials," Sarah Leah Whitson, Middle East and North Africa Director, said after the meetings took place.
"The assize court needs to ensure that al-Saadi Gaddafi is granted his full rights," she added.
The fate of Saadi Gaddafi garnered public attention in August when several leaked interrogation videos revealed mistreatment and threats of sexual abuse during his questioning.
Safia Farkash, Muammar Gaddafi's widow and Saadi Gaddafi's mother, issued a statement condemning the mistreatment of her son and criticizing Tripoli authorities as well as the UN for their inaction.
Saadi Gaddafi was the third son of the toppled Libyan leader Muammar Gaddafi. He was a football player before the Civil War and the commander of Libya's Special Forces during the conflict. Saadi managed to flee from Libya after the fall of his father's regime and was extradited from Niger to Libya in March 2014. He stands accused of killing a football player and war crimes. On July 28 his brother Saif al-Islam was sentenced to death in absentia – also standing accused of war crimes.
LISTEN MORE: