No rest for wicked: Night can't save terrorists from Russian bombers (PHOTOS)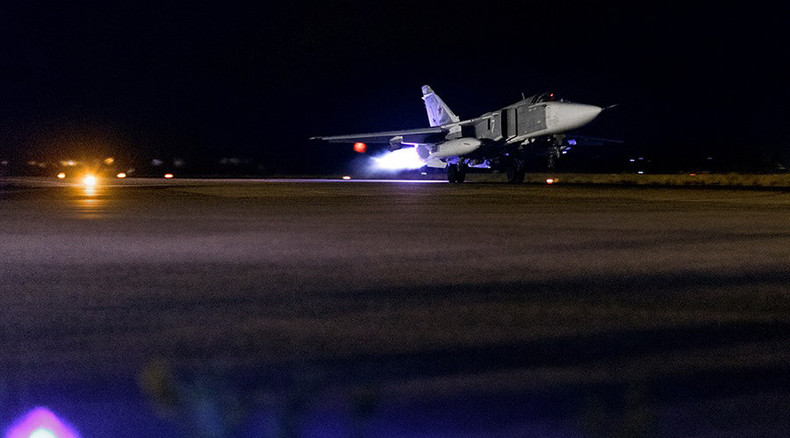 Russian warplanes are conducting dozens of sorties in Syria to target terrorist forces in the country. The airstrikes are being conducted day and night, keeping militants under constant pressure.
The aircraft launch their combat missions from an airbase south of Latakia. The jet flames pierce the Arabian night's sky as Su-24M bombers prepare for take-off.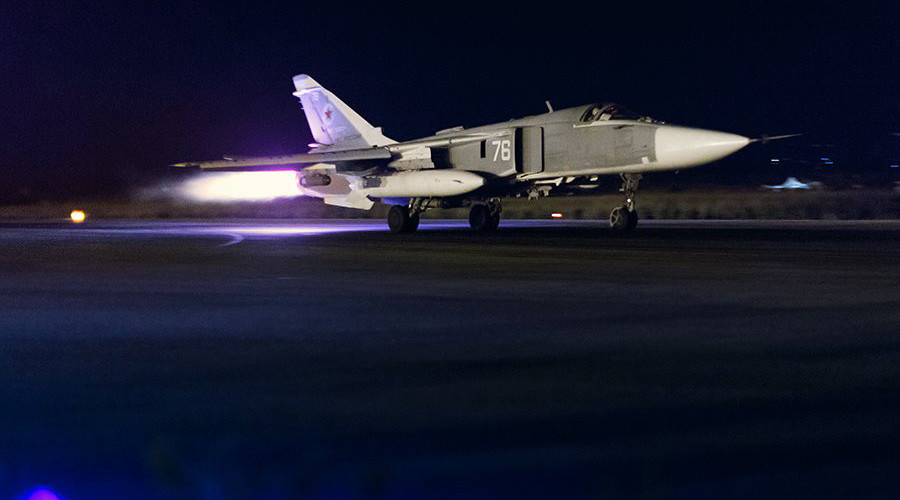 Meticulous reconnaissance and advanced instruments make sure the airstrikes undertaken at night are as precise as those in day. Advanced Su-34s find it just as easy to drop their devastating cargo into the dark night's sky.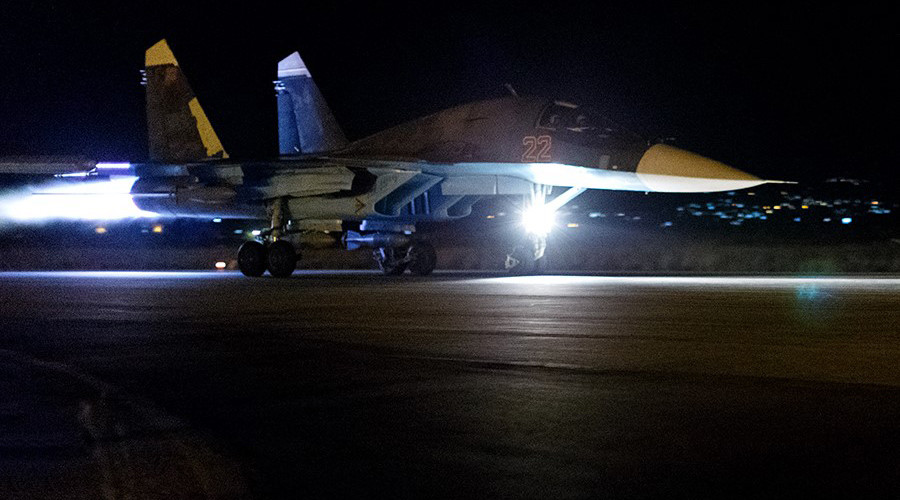 So do the 'flying tanks' – otherwise known as the Su-25.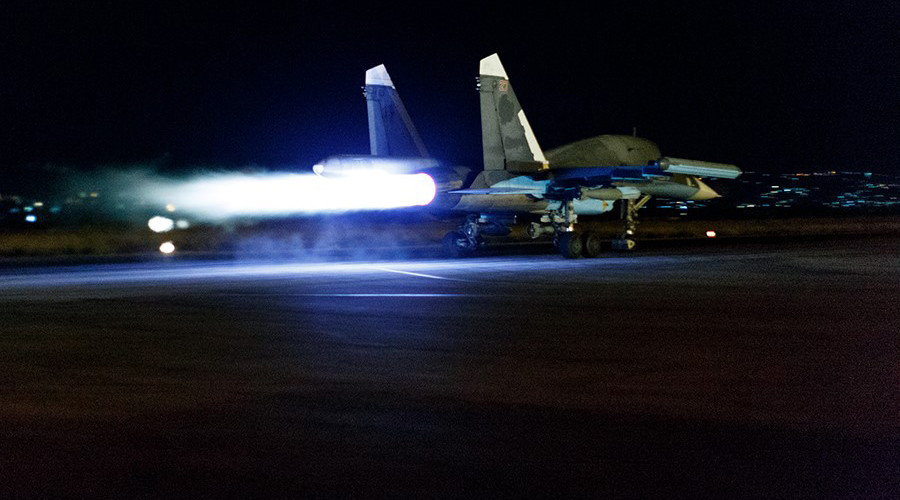 The jihadists have to sleep with one eye open due to the continued barrage of Russian bombs. Russia says demoralizing the enemy is a key part in forcing foreign fighters out of Syria.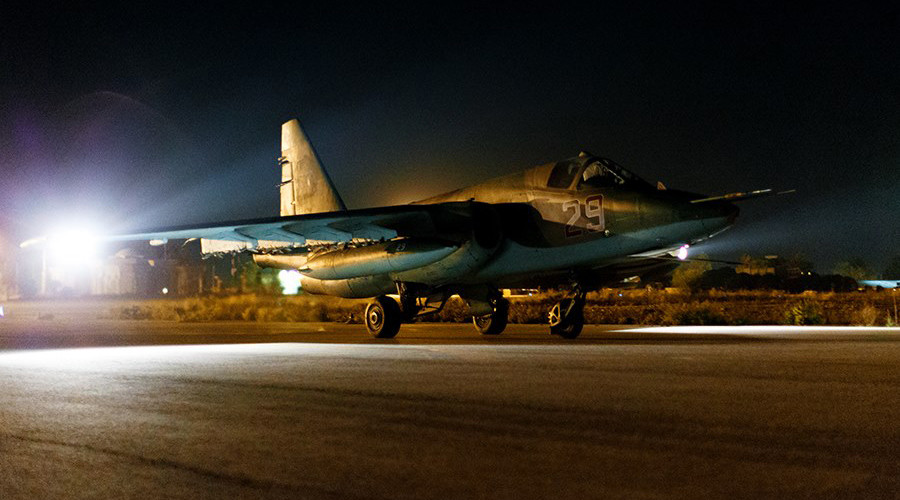 Russian pilots take their missions in shifts to keep up with the intense rhythm of the bombing campaign.