Russia, Jordan to coordinate actions on Syria via Amman-based center, others invited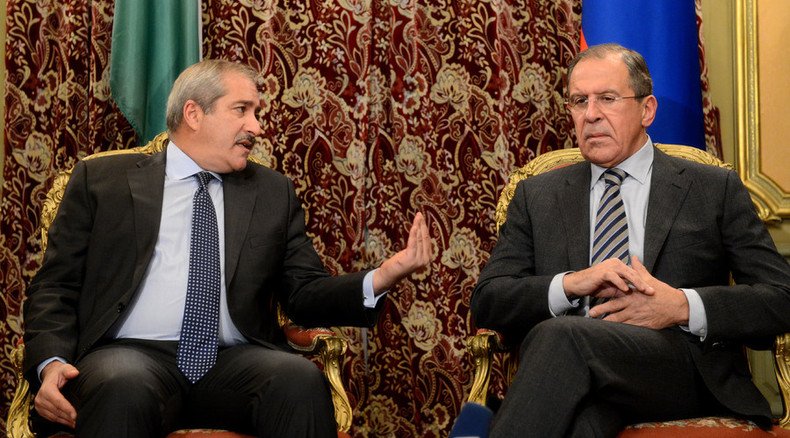 Russia and Jordan agreed to create a coordination center in Amman, which will be used by the two countries to share information on the counter-terrorism operations, Russian Foreign Minister Sergey Lavrov said.
Russia is already in touch with Iran, Iraq and Syria through a Baghdad-based center used for the same purpose.
Lavrov said Jordan would play a positive part in finding a political solution to the Syrian conflict through negotiations between Damascus and opposition forces, an outcome that Russia itself is pursuing.
"Under an agreement between His Majesty King Abdullah II and Russia's President Vladimir Putin, the militaries of the two countries have agreed to coordinate their actions, including military aircraft missions over the Syrian territory," Lavrov said. His Jordanian counterpart Nasser Judeh said the center would serve as an efficient communication tool for the militaries of the two nations.
READ MORE: 'We are seeking bigger role for Russia than Americans' - Iraq defense committee chairman
Speaking in Vienna on Friday, Lavrov called on boosting the effort to defeat the terrorist group Islamic State (IS, formerly ISIS/ISIL) and other militant groups in Syria and kick-start a political transition.
"It will require full-scale negotiations between representatives of the Syrian government and an entire spectrum of the opposition, both domestic and foreign, with an active support of foreign players. Russia is taking part in creating conditions for such a process," Lavrov said, adding that Jordan may play a positive role in the process.
LISTEN MORE:
You can share this story on social media: