'London refuses to share ISIS target information with Moscow' – Russia's envoy to UK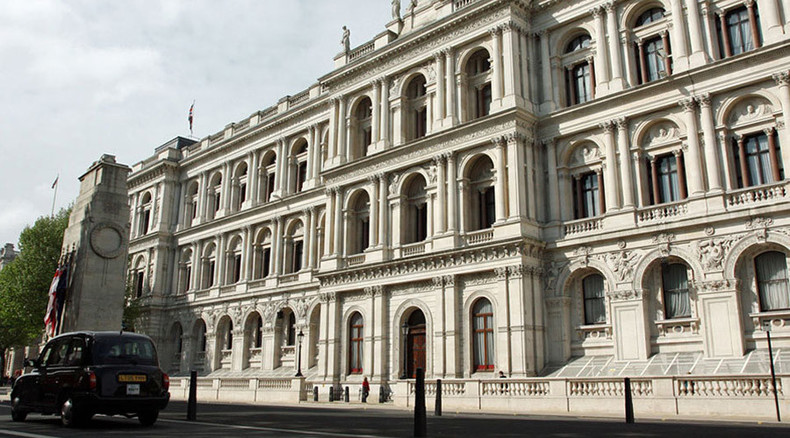 The UK has refused to assist Russia with data on ISIS targets in Syria, Russia's ambassador to Britain has said. London follows Washington in its decision not to share intelligence data with Russia, despite the US's signing of an agreement on airstrikes.
Britain has declined to cooperate with Russia's military campaign against Islamic State (formerly ISIS/ISIL) in Syria, insisting on keeping its intelligence data regarding terrorist installations there classified, Russian Ambassador to the United Kingdom Alexander Yakovenko told Rossija 24 TV channel in an interview on Wednesday.
"We are conducting active work with the British on the Syrian issue. My contacts in the Foreign Office prove that so far this work isn't very successful," he said.
In a recent meeting with Yakovenko, the British Foreign Office head refused to share British military information or contact details for the Syrian Free Army with Russia, saying that deputy foreign minister Mikhail Bogdanov already had all the necessary data and was acquainted with representatives of the moderate opposition, the ambassador said.
However, Russia still hopes for the United Kingdom's cooperation in the fight against Islamic State, Aleksander Yakovenko added.
"Britain has somewhat politically limited itself by not cooperating with Russia in regard to this issue. My task as an ambassador is to break this trend and I'm finding greater understanding among parliament members, with whom we are actively cooperating," Yakovenko said.
Russia and the US signed a cooperation agreement regarding the countries' air forces in Syria on Wednesday, October 21. The document provides for mutual aid in critical situations during air operations in Syria, but doesn't propose establishing cooperation zones or sharing intelligence information.
RT's Murad Gazdiev has explored the tense issue of sharing intel, and why the US is so eager not to disclose operational information.
Russia's military campaign in Syria against Islamic State (formerly ISIS/ISIL) started three weeks ago following a request by President Bashar Assad. Russian warplanes have eliminated dozens of IS targets, including weapon and ammunition depots, supply and communication lines, headquarters and command posts.
The US-led coalition forces are conducting military operation of their own, though neither the Syrian government, nor the UN Security Council has approved it.
LISTEN MORE:
You can share this story on social media: