9 missing, 2 injured in blast at Chinese explosives factory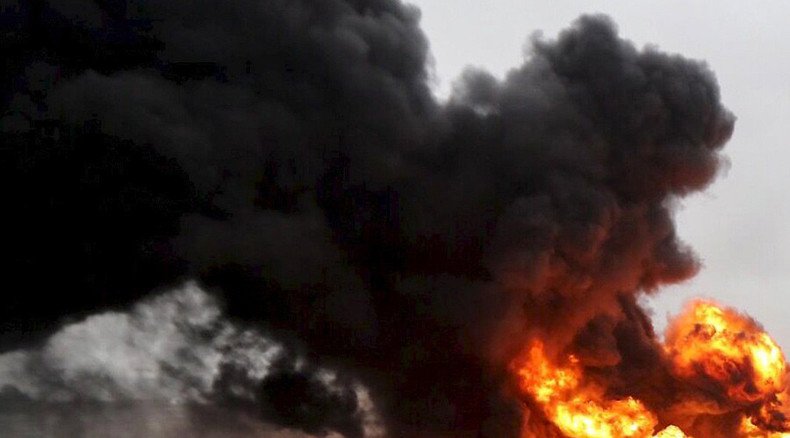 A blast at a civilian-use explosives factory in eastern China has left two people injured and nine missing. The incident became the last one in a chain of explosions rocking Chinese industrial facilities over the last three months.
The explosion at Shandong Tianbao Chemical Industry Corporation factory in Shandong province's Pingyi county occurred at 8:20am local time (00:20 GMT), Xinhua reports.
"The cause of the blast is being further investigated," Xinhua said.
A series of incidents involving blasts has been rocking China since July, when a huge explosion broke out at a petrochemical factory in the same province triggering a massive fire.
READ MORE: Huge blaze after blast rocks petrochemical plant in E China (VIDEO)
On August 22 over 160 people lost their lives and around 700 were injured in unprecedented explosions at a warehouse storing hazardous chemicals in the port of northeastern city of Tianjin.
This incident was followed by a massive blast that took place at another chemical plant, Diao Kou Xiang Bin Yuan Chemical Co., in Dongying city, also in the eastern province of Shandong.
The series of blast-involved incidents raised questions about safety standards in the Chinese industrial sector following three decades of breathtaking economic growth.
You can share this story on social media: