Earth Art: NASA 'artist' stuns Twitter with Sahara Desert pics taken from space (PHOTOS)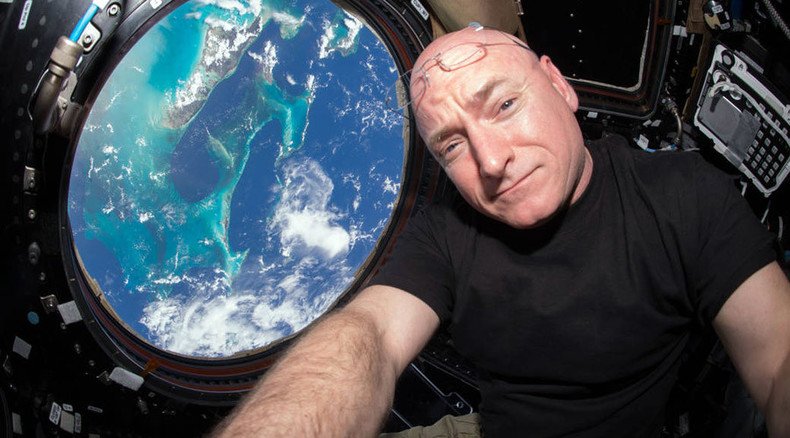 NASA's Scott Kelly, who moved to space for a year, has posted new jaw-dropping pictures – this time of the mysterious and wild Sahara Desert. These unbelievably bright 3D-like images will leave you speechless.
Kelly has been taking mind-blowing pictures almost every of the 206 days he has been on his mission so far, mesmerizing his half a million followers on Twitter.
This time he pointed his camera at the Sahara, the Earth's largest hot spot. Kelly captured these high quality images from 400 km up (250 miles), from where the wild Sahara looks nothing like you might have imagined.
One photograph of the Sahara resembles leaflets.
Some could even be mistaken for the surface of Mars.
Others look like boiling red volcanic lava.
Other phenomenal images of Earth posted by Kelly display the Himalayas…
And here is China, also one of Kelly's recent masterpieces.
And this is Australia…
Can you recognize New Zealand?
Last week, Kelly shattered the record for longest time spent in space by an American – with over 9,000 hours under his belt already.
NASA is using Kelly's mission to monitor how being in space for an extended period of time effects an astronaut's body. The final results will be put to use when planning a mission to Mars.
Kelly will be setting a new record for consecutive days spent in space by an American – marking his 216th day on October 29.
He lifted off from Kazakhstan on March 27 and is scheduled to return to Earth on March 3, 2016, after spending 522 days in space, NASA said.
The current world record for the longest time spent in space is held by Expedition 44 commander Gennady Padalka, who broke the world record on June 28 when he reached 804 days in orbit. When Padalka returned to Earth on September 12, he had spent a total of 878 days in space.
You can share this story on social media: