2 killed in drive-by shooting at Shiite ceremony in Iran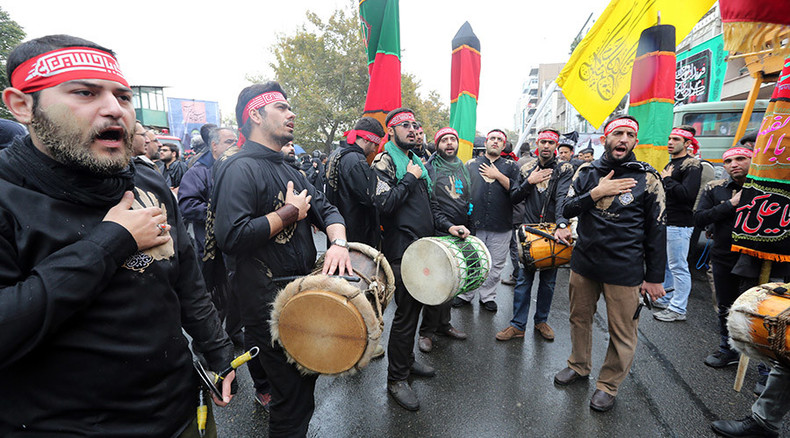 A gun attack on a Shiite religious ceremony in Iran has left two people dead and two others injured on Friday night.
The incident happened in the city of Dezful in the south-western province of Khuzestan, where a group of believers were commemorating Ashura festival. A car approached the groups and opened fire at around 22:30 local time (19:00 GMT), the Fars news agency reported, citing an eyewitness.
Ashura is a 10-day festival of mourning for the Shiite leader Hussein, who was killed by his Sunni rival in the 7th century, shortly after the schism in Islam.
READ MORE: ISIS attack on Shiite meeting hall in Saudi Arabia leaves 5 dead (VIDEO)
A similar attack took place in Saudi Arabia on Friday, where a gunman killed five Shiite worshipers before being shot dead by police. The Sunni terrorist group Islamic State (IS, formerly ISIS/ISIL) claimed responsibility.
No group immediately owned up to carrying out the attack in Iran. Tehran is a major ally of the Syrian government, which is fighting various terrorist and rebel groups, including IS.