Belgium providing most ISIS recruits per capita in Europe – UN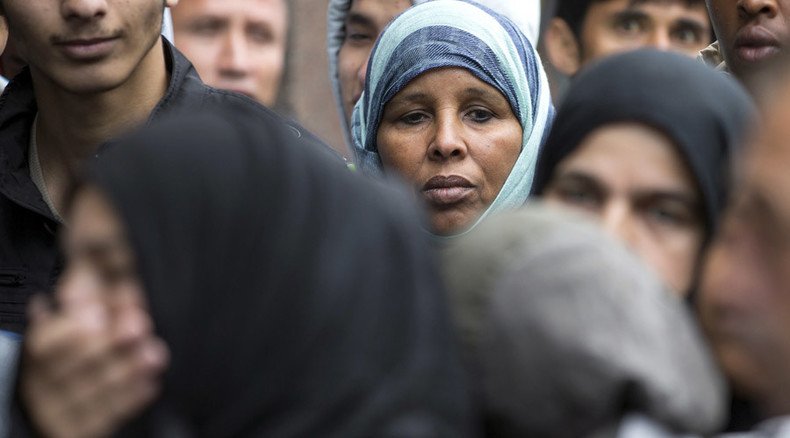 Belgium is seeing more of its citizens per capita travel to Syria and Iraq to join Islamic State than any other country in Europe, while jihadists are paying families up to $10,000 for each new recruit, a UN working group has revealed.
"The number of Belgian foreign fighters is reportedly the highest in Europe per capita among those travelling to join conflicts abroad such as in Syria and Iraq," said human rights expert Elzbieta Karska, who heads the United Nations' Working Group on the use of mercenaries, following a five-day assessment of Islamic State (IS formerly, ISIS/ISIL) recruit threat in Belgium.
The Group estimates over 500 recruits from Belgium have gone abroad to fight with the jihadists since 2010.
READ MORE: Number of foreign fighters in Syria has doubled in past year - report
The experts say 207 Belgians have travelled to Syria, while 62 were denied entry, 128 have returned home, and 77 have died fighting abroad. The UN team also revealed that 46 foreign fighters, all associated with the group Sharia4Belgium, have been prosecuted.
"The profiles of foreign fighters are varied, with an average age around 23 years and decreasing," Karska noted. "Women are also increasingly leaving."
A sense of belonging and acceptance, religious convictions, and escaping a criminal background were some of the most common reasons to join jihadist militant groups, experts say.
The team says that recruitments is carried out through networks of family and friends and with the help of the social media. Relatives in Syria are also paid for the number of people they are able to recruit.
"We have heard... about situations where recruiters were paid from two, three thousand to 10,000 dollars depending on... who was recruited," Karska said.
"If somebody was well educated like computer specialists or doctors, they were paid more," the chair-rapporteur, Patricia Arias, elaborated.
The UN team has called on Brussels to develop an "inclusive national vision and action on the issue of foreign fighters," the press release reads.
LISTEN MORE:
You can share this story on social media: