Number of foreign fighters in Syria has doubled in past year - report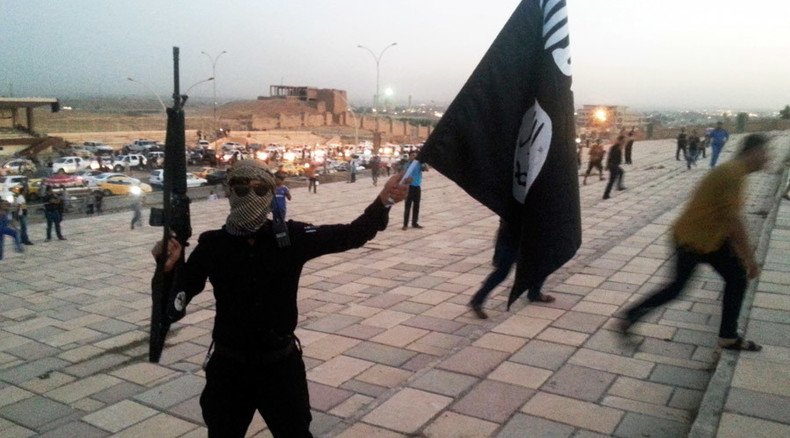 A confidential assessment by the US intelligence analysts has concluded that about 30,000 foreign fighters have flocked into Syria and Iraq from more than 100 countries since 2011. Most of them joined the ranks of Islamic State jihadists.
The figures cited by the New York Times show that the international efforts aimed at tackling the jihadist threat have largely failed to stop the flow of new foreign fighters seeking to join terror groups in Syria and Iraq.
Last year, US intelligence estimated the number of foreign fighters in Syria at 15,000, arriving to the war-torn country over a period since the beginning of the conflict in 2011, the paper reports.
Now their number has practically doubled, and in a matter of just one year reached nearly 30,000 as of early autumn 2015, which means about 40 of them infiltrate into Syria on a daily basis. US intelligence officials estimate now that fighters have come from 100 countries, including the US, to mostly join Islamic State (IS, former ISISL, ISIS).
On Tuesday, a six-month bipartisan congressional investigation into terrorist and foreign fighter travel is scheduled for release. The document prepared by the House Homeland Security Committee maintains that "despite concerted efforts to stem the flow, we have largely failed to stop Americans from traveling overseas to join jihadists."
Last year there were estimated 100 Americans fighting in Syria, now their number has reached 250.
"The trend is still upward," the State Department's top counterterrorism official, Tina S. Kaidanow. said this month. "We're going to see that for the whole gamut of reasons," Kaidanow summed up, specifically citing Islamic State's unprecedented ability to recruit and to radicalize followers over the Internet and on social media, the Times reports.
At the same time, Britain has "contributed" more fighters to ISIS, as more than 750 British citizens have infiltrated into Syria and Iraq to take part in terrorist-related activity, a 50 percent increase from last year's 500.
France's Prime Minister Manuel Valls informed the French Parliament in September that up to 1,800 French citizens and residents are suspected to be involved in jihadist networks worldwide.
Some 500 of them are believed to take part in the military action in Syria and Iraq, while reportedly 133 have died there in combat.
Last year American diplomats applied great diplomatic effort advocating a legally binding United Nations Security Council resolution that would compel all 193 UN member states to make steps to "prevent and suppress" their citizens from joining groups considered terrorist organizations.
Other US efforts of on the ground in Syria have also appear to have yielded no results.
LISTEN MORE:
Around 70 US-trained Syrian rebel fighters allegedly surrendered a weapons stockpile to the extremist Jabhat al-Nusra group after crossing the Turkish border. There have been conflicting reports as to whether the recruits betrayed the US or were captured.
Reportedly, the commander of a Syrian rebel group trained by the US to battle Islamic State "surrendered" a quarter of his unit's military supplies to the Al-Qaeda-affiliated Al-Nusra Front in exchange for safe passage, US Central Command said it learned on Friday.
A year has passed since the US formed an anti-Islamic State coalition that bombs terrorists' position and has reportedly killed some 10,000 jihadists, but Islamic State (IS, former ISIL/ISIS) easily replenish its ranks at a pace of 1,000 a month.
Some experts believe that estimated 7,000 airstrikes conducted by the coalition up to date have succeeded in containing the spread of ISIS further.
"ISIS no longer has the momentum in its core territory of Syria and Iraq," the Times cited Peter Neumann, director of the center and a professor of security studies at King's College. "It's no longer the ever-expanding jihadist utopia that it seemed to be."
You can share this story on social media: