Greek 'anti-austerity god': Long lines to see Yanis Varoufakis in Barcelona (PHOTOS, VIDEO)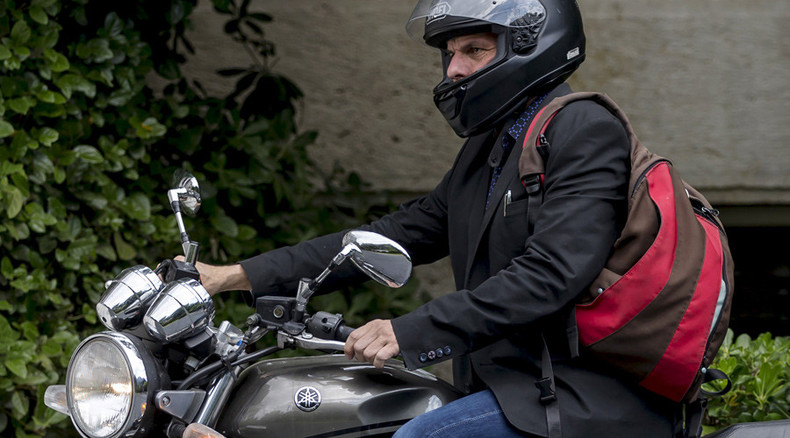 Crowds have gathered in Barcelona to meet charismatic former Greek Finance Minister Yanis Varoufakis, who in his short term in the post became a political 'rock star', winning hearts and minds from atop his motorcycle.
No, these people haven't come to worship the relics of a saint or attend the Sagrada Família Church. The queue has gathered to watch the person who does not negotiate but... kicks asses – Yanis Varoufakis.
Varoufakis was attending an event dubbed 'Discussing European Democracy' in Barcelona's Born Cultural Center.
Social media was flooded with pictures of long lines of people waiting outside the center to get a glimpse of the ex-Greek finance minister.
Varoufakis tweeted that he was "humbled" by the line of friends who arrived to see him in the city.
READ MORE: 'That is class war': Ex-Greek finance minister Varoufakis trolls austerity (VIDEO)