Poland probes US historian for saying that 'Poles killed more Jews than Germans'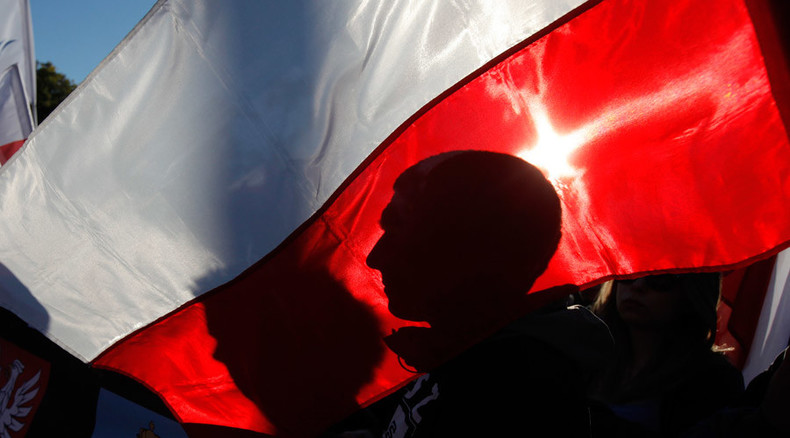 Warsaw prosecutor's office has launched a probe into a statement made by an American historian, who claimed that Poles "actually killed more Jews than Germans" during WWII.
Jan Tomasz Gross, a US Princeton University professor of history and sociology, who is himself of Polish origin, is being accused of public insult as well as defaming Poland and sullying the country's good name.
The case against Gross is based on Article 133 of the Polish Criminal Code, according to which the American professor could face up to three years imprisonment for "publicly insulting the Polish nation or the Republic of Poland," Przemyslaw Nowak, a spokesman for the prosecutor's office, said on Thursday.
READ MORE: Russian social media seethes as BBC describes Soviet WWII monument as 'memorial to unknown rapist'

Gross' article entitled "Eastern Europeans have no shame"published in the German daily Die Welt on September 13 was the main point of controversy cited by the prosecution.
In the article, he sharply criticized eastern European countries, including Poland, Hungary and Slovakia for their "intolerant, self-righteous and xenophobic" stance on the refugee crisis accusing them of being "unable to remember the spirit of solidarity that brought them to democracy in the last quarter of a century."
The historian also claims that Poland's present "heartless, unfeeling and cold-blooded" behavior and rhetoric lie deep in the country's "murderous past," which is "yet to be re-thought."
"For instance, although Poles are rightly proud of their anti-Nazi movement, they actually killed more Jews than Germans during the war," Jan Gross wrote in the article.
Professor Gross went on criticizing Poles for having little sympathy for the suffering of the "major victims of Nazism."
"During the occupation times, there was literally no person [in Poland] that did not hear words: "Hitler has done well… to exterminate the Jews" at least once, although people never said such things in public," he wrote in his article, citing Polish conservative author Josef Mackiewicz.
Gross also said that the Poles who helped Jews during the WWII, were outsiders in their own land even after the war and had to hide their deeds from neighbors out of fear of being shunned or even threatened.
READ MORE: Communists demand 10-year prison terms for equating Soviet and Nazi regimes

The article has provoked a wave of indignation in Poland. The prosecutor's office has received as many as 125 legal complaints related to it, Polish daily Gazeta Wyborcza reported, citing Nowak.
On September 14, the day after the article had been published, the Polish embassy in Germany sent a protest note to the Die Welt's office. The daily was criticized for publishing an "unaccountable and offensive" article seen as an attempt to "re-write history."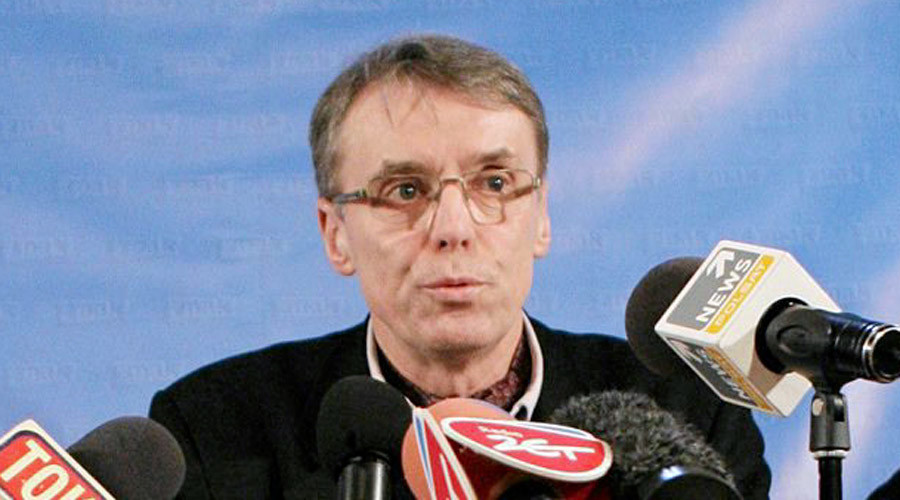 The Polish Foreign Ministry's spokesman, Marcin Wojciechowski, also criticized the text of the article, calling it "untrue, offensive to Poland and harmful to history," as quoted by Gazeta Wyborcza.
On September 16, a group of activists also launched a petition asking the Poland's president, Andrzej Duda to revoke Jan Gross Knight's Cross of the Order of Merit of the Polish Republic. The petition has been signed by more than 8,600 people.
READ MORE: Gorbachev accuses western leaders of disrespect toward victors over Nazism

Jan Tomasz Gross, 68, was born in Poland but emigrated in the US in 1968. His focus at Princeton University is on the history of the Holocaust. His books have already provoked heated discussions and have been sharply criticized in Poland.
In his book "Golden Harvest," Gross claims that Poles profited from the Holocaust by hiding Jews for money or blackmailing them and even committing murders of Jews in order to seize their property and take over their jobs. In another book called "Fear. Anti-Semitism in Poland after the war. The history of moral collapse," he said that anti-Semitism in Poland after WWII was socially acceptable.
Legal complaints were filed in 2008 and in 2011 accusing Gross of inciting hatred against Poles over his books "Fear" and "Golden Harvest" respectively, but the Krakow prosecutor's office refused to initiate an investigation both times "for absence of a crime in the act."