Catalonia leader in dock over rogue independence referendum, as thousands cheer outside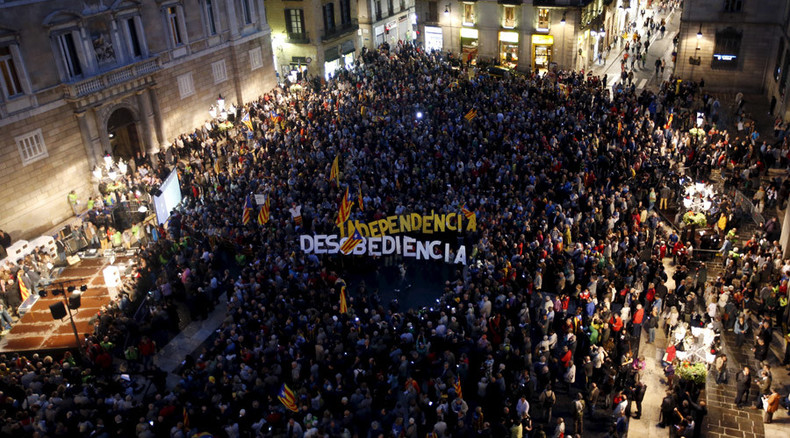 Over 5,000 supporters of Catalan President Minister Arturo Mas filled the streets of Barcelona ahead of the first day of a trial for organizing an unsanctioned independence referendum last year.
The leader of Spain's secessionist region could be suspended from office or face up to a year in prison on charges of civil disobedience, prevarication and misuse of public funds.
But Mas appeared defiant, as he led a throng of 400 pro-independence lobbyists, mayors, councilors and deputies to the courtroom, to loud cheers of "Independence!" and "This court does not represent us!"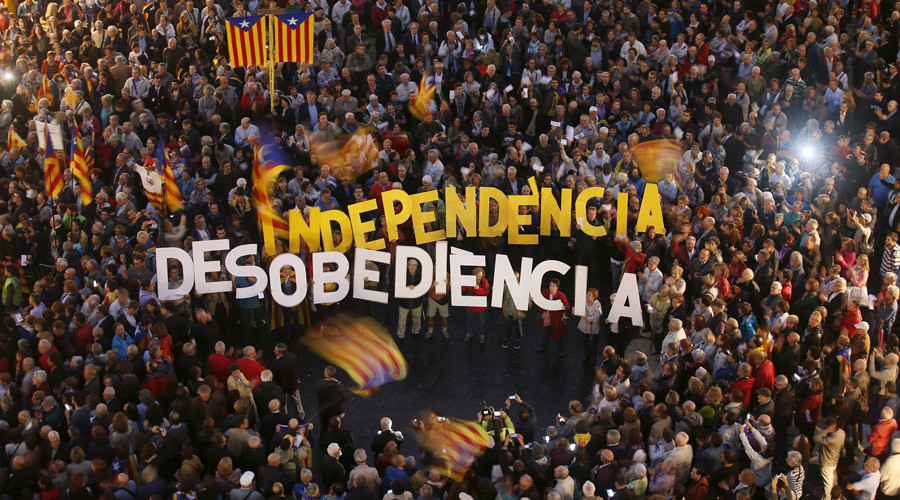 "In the court I argued that if behaving like a democrat was the equivalent of acting like a criminal then I leave that in the hands of justice. In my judgment, acting like a democrat means listening to the people," the 59 year-old, who has held office since 2010, told the judges.
"This is a political matter, and it should have been resolved politically. It seems to me a complete overreaction to criminalize it," he said to journalists after leaving the courtroom.
Mas called the vote for November last year, following Scotland's abortive bid to secure statehood. But the right to hold a referendum was denied by the high court in Madrid, which said any plebiscite on independence has to be voted on by the entire Spanish electorate, not just a breakaway region.
Despite the legal imbroglio, the vote went ahead, with a turnout of 2.1 million out of 5.4 million Catalonia said were eligible. More than 80 percent voted in favor of independence.
"I accept the maximum responsibility for having taken this political initiative and having started this process," admitted Mas.
Taking Madrid head on has done little harm to Mas among his supporters, and in last month's regional elections 48 percent of the votes went to secessionist parties, with the unionists securing only 39 on an exceptionally high turnout of 77 percent. Meanwhile, the ruling party of Mariano Rajoy's People's Party received its worst results in two decades.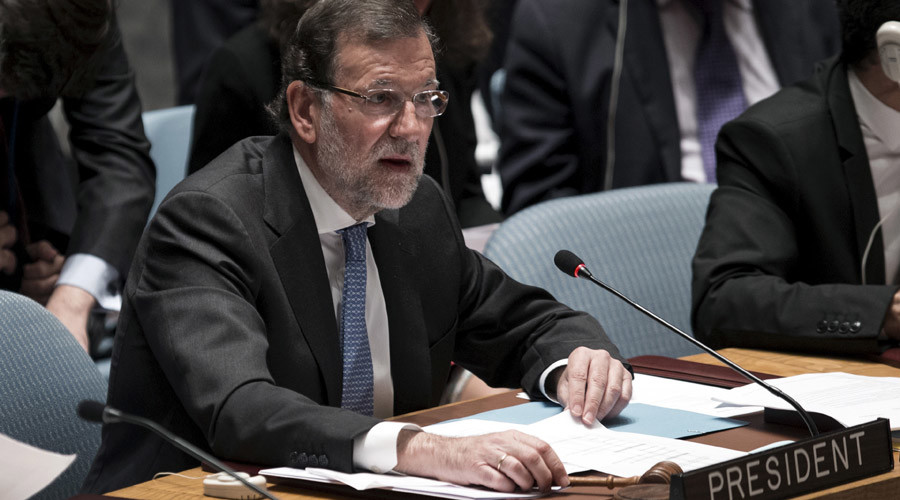 But despite polls showing that an overwhelming number of Catalans support a referendum – even those who favor staying within Spain – Prime Minister Rajoy insisted that Mas contravened the law, and that the trial is not political.
"The justice system in Spain is independent," Rajoy told the media in Brussels. "Making threats and trying to stop the courts taking the decisions they should is absolutely unacceptable."
Rajoy himself is fighting for a new term in December's general election.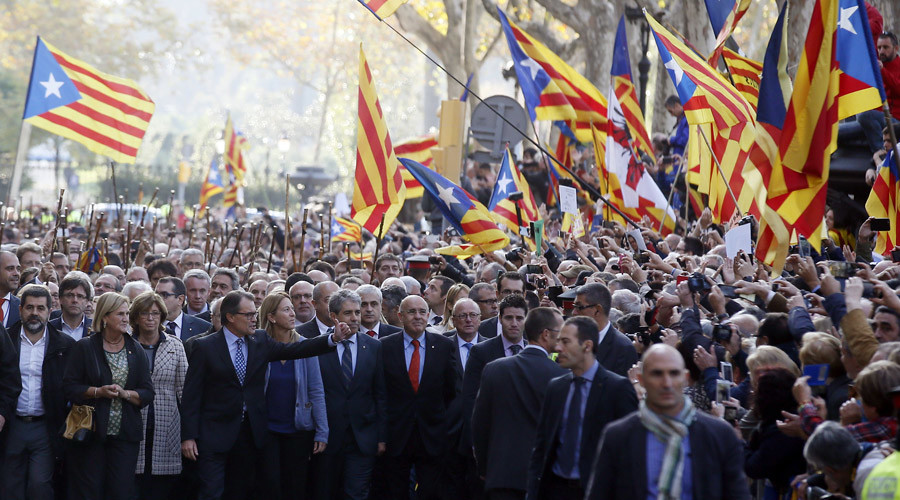 With 16 percent of the country's population, Catalonia is one of Spain's richest regions, and produces 20 percent of its GDP, a quarter of its exports, and is Iberia's most popular destination for international tourists.
LISTEN MORE: