'350 lashes will kill him': British PM urged to help jailed UK 74yo in Saudi Arabia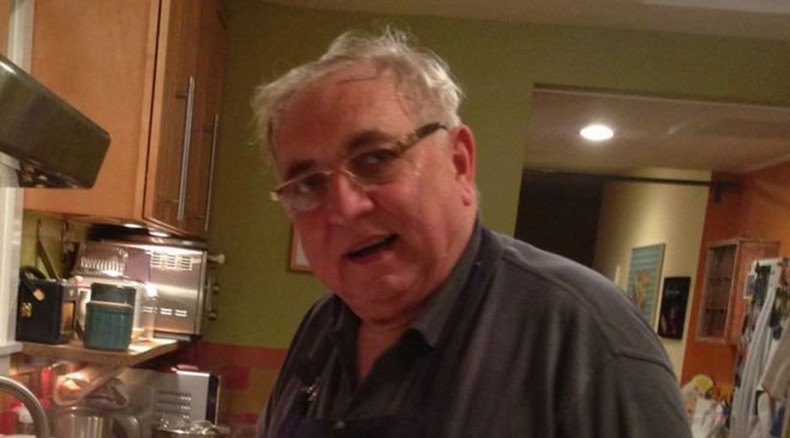 A 74-year-old British man is facing a punishment of 350 lashes for making homemade wine. The children of Karl Andree have called on UK Prime Minister David Cameron to bring up the issue with Saudi authorities, saying the ordeal will kill him.
Andree, who has been working in the Kingdom for the last 25 years as an oil executive, was arrested in August 2014 after police found bottles of wine in his car.
The Briton has already served 12 months in one of the country's jails – Briman Prison in Jeddah. However, the Saudi authorities believe this is not enough and are mulling over whether to inflict 350 lashes on him.
Andree has endured three bouts of cancer and has asthma. His family believes that he would not survive such a brutal punishment.
"He now needs medical care for his cancer and asthma, and there is no doubt in our mind that 350 lashes will kill him," his son Simon Andree told the Sun.
His children are now imploring Cameron to intervene and try and help to get their father home, as "the Saudi government will only listen to [the PM]."
"My dad broke the rules in a country that does not allow alcohol, but he has now served his time. He was sentenced to 12 months, 14 months ago," said Andree's daughter, Kirsten Piroth.
The Foreign Office says they are working on the case, adding: "Our embassy staff are continuing to assist Mr. Andree, including regular visits to check on his welfare, and frequent contact with his lawyer and family. Ministers and senior officials have raised Mr. Andree's case with the Saudi government and we are actively seeking his release as soon as possible."
Alcohol is banned in the Kingdom under Sharia law and Saudi Arabia has some of the strictest rules to make sure this is enforced. Dozens, if not hundreds of lashes are normally the punishment for those caught drinking or possessing alcohol.
Riyadh is regularly criticized for its poor human rights record. In August, Amnesty International slammed the Kingdom for its flagrant use of the death penalty, which saw 175 people executed in the space of 12 months, an average of one person every two days.
Amnesty states that the lack of a criminal code in Saudi Arabia's justice system is making things much worse, as this allows crimes and punishments to be interpreted as the prosecutor sees fit. For certain crimes, which are punishable by tai'zir (discretionary punishments), one only has to be suspected of an offence for the death penalty to be invoked based on the severity of the crime or the character of the offender.
Despite the House of Saud's more than dubious record concerning human rights, the UK is more than happy to do business with the oil-producing nation. Britain managed to sell $8.7 billion in weapons to the Kingdom between 2009 and 2014.