Fatal shooting of teen sparks renewed calls for hunting ban in France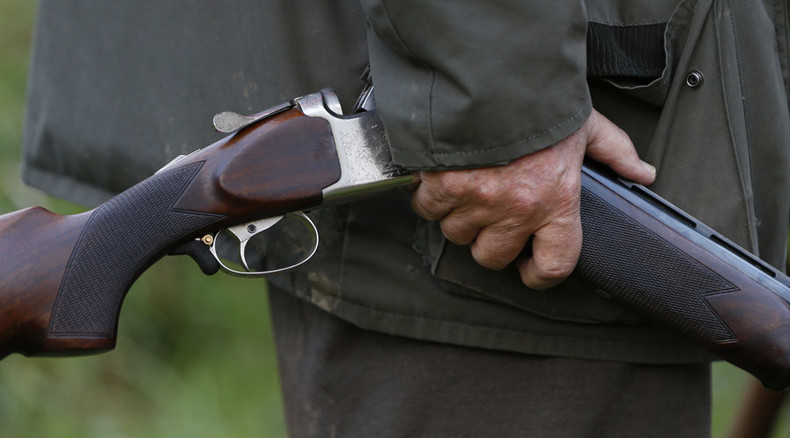 A 20-year-old student was mistaken for a deer and accidentally shot dead by a hunter near Grenoble, southern France, over the weekend, local media reported. The teen's friend was also shot, and wounded in the head. The incident has sparked renewed calls for a ban on hunting on Sundays.
"The young man was dressed in brown and the hunter said he mistook him for a deer," prosecutor Jean-Yves Coquillat told France 3 Alpes.
The 61-year-old hunter was taken in by police for questioning as authorities launched an involuntary manslaughter probe.
Although the hiker was killed on Saturday, anti-hunting group Aspas (Association for the Protection of Wild Animals) has renewed its calls for a ban on hunting on Sundays in France, where the activity appears to be extremely popular.
READ MORE: Gagging grizzly: Man escapes bear attack by jamming his arm down its throat
Aspas has already collected 300,000 signatures from people urging a ban on Sunday hunting in France. "It is no longer acceptable in our democracy for a dangerous hobby, practiced by less than 2 percent of the population, to prevent millions of citizens from living in the wild in elementary safe conditions," the group says on its website.
"There are simply too many deaths, too many accidents," Marc Giraud, the Vice President of Aspas, told The Local.
Between 2009 and 2015, the National Office for Hunting and Wildlife has recorded 863 accidents and 104 deaths, according to the group.
"Sundays are the day that most people prefer to go hunting, and also the day that most families decide to go for a walk in the countryside. A ban on Sundays isn't the solution, but it's a good beginning. And France is very behind on this."
According to Giraud, France is the only European country that allows hunting every day of the week.
"All other countries in Europe have at least one day where hunting is banned, and some have up to three. There is a lot of money in hunting, a lot of political power behind it, and a lot of violent people likely to protest any changes," Giraud told the newspaper.
Aspas has been calling for more safety measures to be introduced, including medical checks on hunters, many of whom are elderly people. The group is also demanding a change in the law so that the organizers of hunts could be held responsible in case of serious accidents.