Hamilton wins Russian Grand Prix, closes in on F1 world title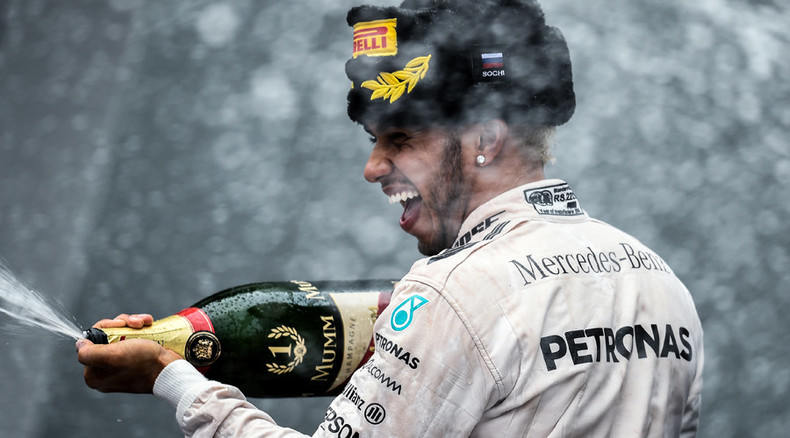 Lewis Hamilton has won the Russian Formula One Grand Prix in Sochi, taking a massive step toward winning the drivers' championship in the process. Russia's Daniil Kvyat managed to finish in the points as he claimed sixth place.
Starting second on the grid, Hamilton took advantage of his Mercedes teammate Nico Rosberg's early crash to move into the lead. The 30 year-old Briton never looked back as he cruised to victory ahead of Ferrari's Sebastian Vettel.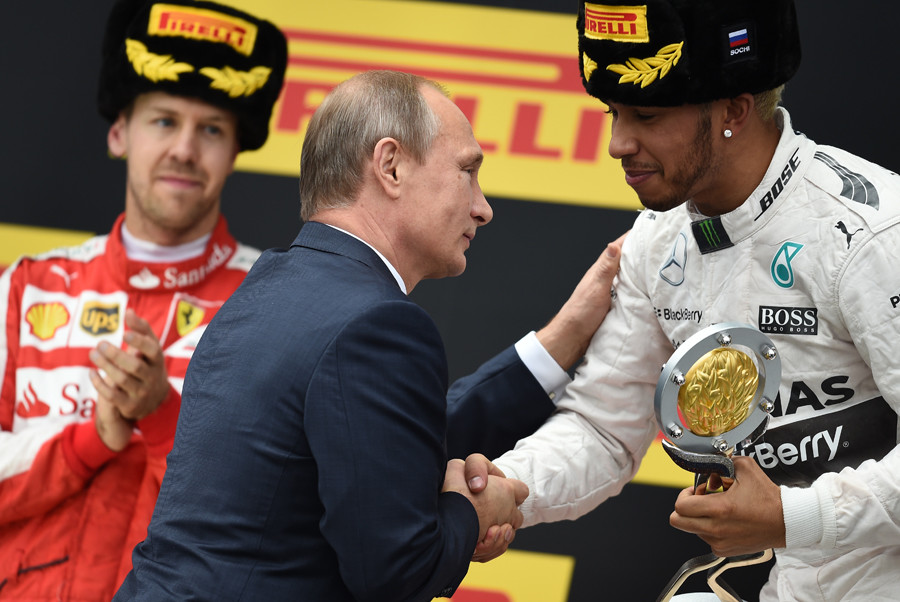 Hamilton, wearing a traditional Russian ushanka (fur hat), picked up the Russian Grand Prix trophy from Russian President Vladimir Putin, who watched the race from the stands. The British driver now needs just nine more points to retain his drivers' championship title.
In winning for the second successive year in Sochi, Hamilton passed the legendary Ayrton Senna's record of 41 wins. The Briton was delighted and honored to have surpassed his hero's achievement.
"Guys thank you so much for everything you do. I feel incredibly privileged to be part of this team," he said after the race. "This is a special moment for me to surpass Ayrton," Hamilton added. "What a dream this is for me."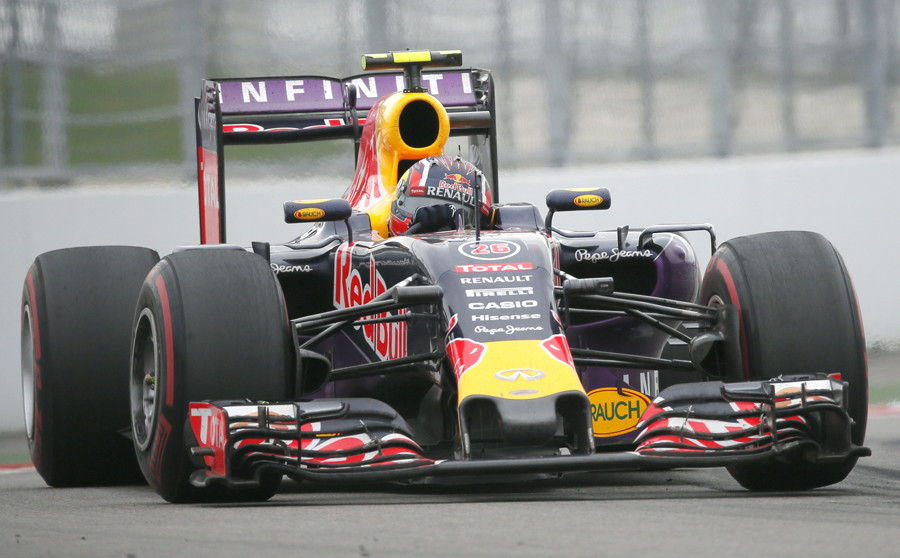 There was joy for Russia's Daniil Kvyat, too, who finished sixth and picked up eight points in the process.
There was a close shave for one of the race marshals, who just avoided a collision with Vettel's car, after running onto the track to retrieve a piece of debris.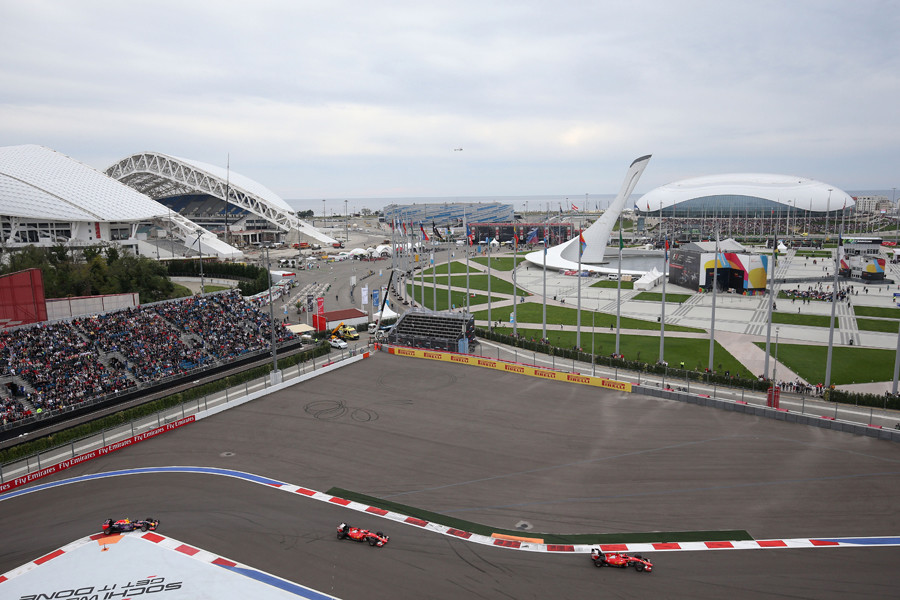 Around 55,000 fans came to watch the second-ever Russian Grand Prix. The first took place in Sochi in 2014, the same year that saw Sochi host the Winter Olympics.
The Sochi Autodrome is located at the Olympic Park, which was used to house some of the events at the Winter Olympics in February 2014.