17 dead in Chinese restaurant blast, investigation under way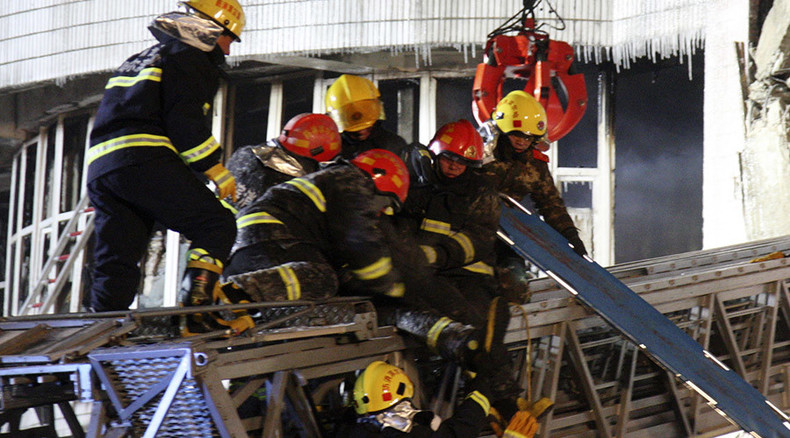 An explosion tore through a restaurant in eastern China, killing at least 17 people. Preliminary reports indicate that the blast was caused by a ruptured gas cylinder, and an investigation is under way.
The midday Saturday explosion in the city of Wuhu, in Anhui province, started a fire at the restaurant, situated in the Jinghui District, according to official sources speaking to Xinhua. The resulting fire is thought to be the prime cause of the deaths.
The restaurant was a small, privately owned business situated in a densely-packed alley containing many more establishments.
READ MORE: Another blast rocks China's Liucheng County after series of deadly explosions

"When the fire broke out, people from nearby restaurants rushed to the scene and used fire extinguishers to try and put it out, but there was a lot of smoke and it was quite fierce and already blocked the door," a worker from a noodle bar across the road told the AP by phone.
Preliminary reports indicate a ruptured gas cylinder. Police are investigating.