Another blast rocks China's Liucheng County after series of deadly explosions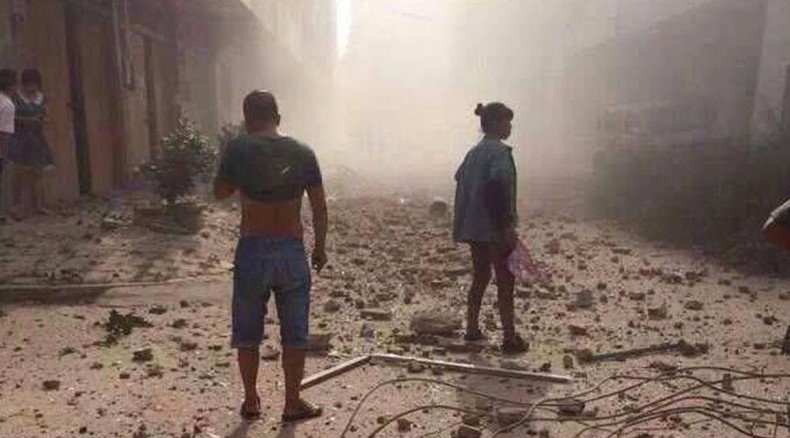 Another explosion has rocked Liucheng County in southern China, damaging a six-story building on Thursday – less than a day after a series of more than a dozen blasts killed seven people and injured more than 50.
The Thursday blast targeted a civilian building near the highway administration bureau in Liucheng, according to Xinhua. It was not immediately clear whether there were any casualties.
Local police are expected to hold a press conference later on Thursday regarding the latest explosion and the series of 17 blasts which hit the region on Wednesday afternoon.
READ MORE: 15 massive blasts in Guangxi, China: At least 7 killed, police blame explosive parcels
The explosions targeted a hospital, local markets, a shopping mall, a bus station and several government buildings in South China's Guangxi Zhuang Autonomous Region.
At least seven people were killed and 51 injured by the blast, while two remain missing according to the Guangxi Daily.
All of the explosions happened between 3:15pm and 5:00pm and were triggered by parcel bombs, according to authorities.
Police already apprehended a suspect, identified only as a 33-year-old man named Wei, a native of Liucheng county, according to Xinhua. Nothing was revealed about the possible motives for the attack.
You can share this story on social media: