Videos emerge online showing Israeli police shooting Palestinian woman 'execution-style'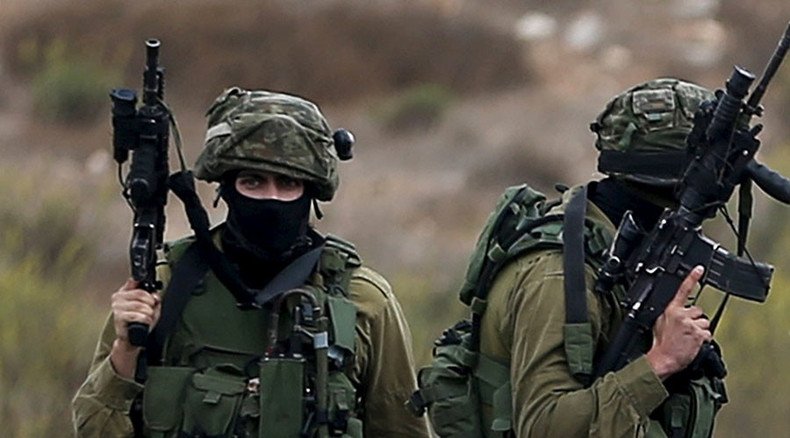 A number of videos emerged online on Friday, showing Israeli police shooting a Palestinian woman at a bus station in Afula in the north of Israel.
In one video shot through what looks like a glass window of a truck or a bus, a woman in white clothes with a black bag is seen amid shouting armed men, allegedly Israeli police officers. While the person in white seems to be holding her hands up, gunfire follows and the person falls to the ground.
Belal Dabour from Gaza, who describes himself as "a Palestinian doctor living in Gaza" has posted videos on Twitter, and said it was not filmed by him, but "paradoxically it was posted first by Israelis." "She posed no threat," Dabour said. He added that the woman was "reported dead."
Another video, taken from a different angle, shows the same scene. Published by Israeli Kikar websource, it was reported that the Arab woman seen in the clip tried to stab a female IDF soldier in Afula central bus station. "The security forces who were present there were able to shoot her before she could carry out the attack," the Israeli source said, adding that the alleged attacker was wounded.
The woman was a "female terrorist," the Jerusalem Post reported. The bus terminal was closed off by Israeli law enforcement following the incident, and the woman was taken to hospital as she was "moderately wounded."
While Twitter users were asking for the details, Dabour said, "There's no context there," adding that "even IF (a big IF) she was carrying a knife, 10 guards can easily disarm her if they choose to."
Clashes east of Gaza have been reported Friday. Four Palestinians were killed and over 20 injured in Israeli fire near Gaza's border, AFP reported, citing medics. It was not immediately clear if the woman allegedly shot in the emerged video was one of the victims.
READ MORE: 6 Israelis, including IDF soldier, injured in stabbings amid renewed violence
This week violence has been unfolding in the area, which has seen at least four Israelis killed. On Thursday, a wave of stabbings was reported in Israel, which were mostly blamed on Palestinian militants. An IDF female soldier was injured in yesterday's attacks near Israel's military headquarters in Tel Aviv. A Palestinian reportedly approached the woman with a screwdriver and stabbed her in the neck.
LISTEN MORE:
You can share this story on social media: