6 Israelis, including IDF soldier, injured in stabbings amid renewed violence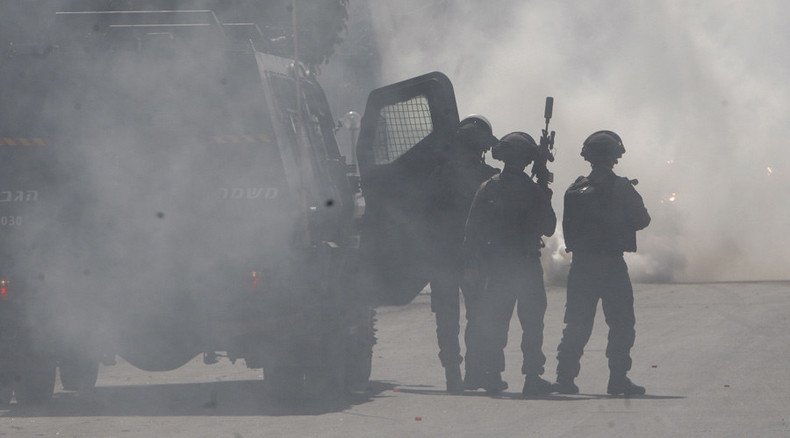 Israel was hit by a wave of six stabbings Thursday blamed mostly on Palestinian militants. The victims included a female Israel Defense Forces (IDF) soldier. It follows a week of violence which has already seen four Israelis killed.
Thursday attack on the IDF soldier took place near Israel's military headquarters in Tel Aviv when a Palestinian approached the woman with a screwdriver and stabbed her in the neck. He then stabbed three others before being chased. He was shot and killed by another soldier while attempting to flee, a police spokeswoman said.
Shortly after the attack, in the occupied West Bank, a Palestinian stabbed and wounded a man in the Jewish settlement of Kiryat Arba, an ambulance official told Reuters.
Also on Thursday, a Jewish seminary student was wounded in a knife attack on a major road in Jerusalem. The Palestinian assailant was arrested at the scene, according to police.
READ MORE:IDF accused of inciting, mistreating Palestinian protesters as West Bank violence rages on (VIDEO)
In addition, two Palestinians have been shot dead and dozens have been injured in clashes with security forces, prompting fears of escalation. Tel Aviv has asked both Facebook and YouTube to remove videos which Israel claims have been encouraging attacks.
Israel Prime Minister Benjamin Netanyahu, said that there was no quick fix for the latest wave of Palestinian lone-wolf attacks in the Jewish state, but assured Israelis that strong steps would be taken to stop the violence.
"We are in the midst of a wave of terror ... the actions (we are taking) do not yield instant results like a magic but with methodical determination we will prove that terror does not pay and we will defeat it," the PM is cited as saying by Reuters.
Netanyahu's office banned Arab Knesset members from visiting the Temple Mount (al-Asqa mosque) on Thursday, adding them to a previous ban on visits from Israeli lawmakers. The amendment to include Arab legislators in the ban on the religious site – which is holy to both Jews and Muslims – came after backlash to the original ban that was announced in September but implemented only on Thursday.
READ MORE:Israel demolishes houses of Palestinian militants amid growing unrest in West Bank
Muslims fear that visits to the religious site by Israelis are eroding Muslim religious control of the mosque, which is Islam's third holiest shrine.
Both Netanyahu and Palestinian President Mahmoud Abbas have sought to avert an escalation of the crisis, though Israeli officials have accused Palestinian leaders of using Muslim concerns over al-Aqsa to fuel the "lone wolf" attacks. Netanyahu has beefed up military presence in Jerusalem and the West Bank, while Jerusalem's mayor has urged those with gun licenses to carry their weapons.
Palestinians are seeking a state in East Jerusalem, the West Bank, and the Gaza Strip, all of which are territories that were captured by Israel during the 1967 Middle East war.
LISTEN MORE:
You can share this story on social media: