Saudi employer reportedly chops off Indian maid's hand after she asked for pay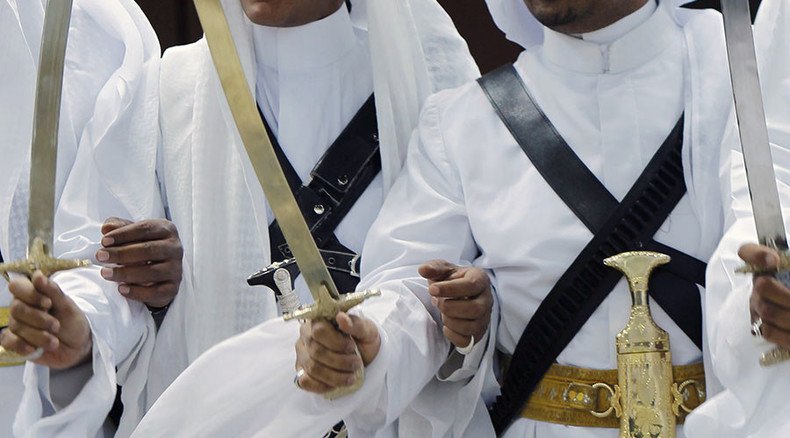 An Indian maid is in serious condition as a result of her Saudi employer allegedly chopping off her hand after she reportedly told officials about physical and mental harassment and torture she was subjected to at work.
Kasthury (Kasturi) Munirathnam, (aged 50-58) from Tamil Nadu state, southeastern India, left for Saudi Arabia in July this year to work as a housemaid. According to her sister Vijayakumari, Kasthury, who has four children, "was forced to take up the job abroad as the family was facing financial problems after the marriage of her three daughters."
However, during her work as a maid she was allegedly subjected to mental and physical torture. Her employers even didn't give her food and didn't pay her, her sister, Vijayakumari, told PTI news agency.
Kasthury then decided to tell local officials about the harassment she was facing there, but her employer "got angry," Vijayakumari said.
READ MORE: Saudi woman posts video of husband sexually abusing maid – and now faces jail
The incident reportedly took place September 29, her sister told the Indian Express
"When she tried to escape the harassment and torture, her right hand was chopped off by the woman employer. She fell down and suffered serious spinal injuries," she said.
It is yet not clear if the attacker was a man or a woman as in the similar interview to the Indian Express Vijayakumari referred to the person who attacked her sister as "he."
"He chopped off her hand when she tried to escape from the house through the balcony. Some neighbours and others took her to hospital," she added.
READ MORE: Saudi diplomat accused of rape in India claims immunity, files complaint
Now Kasthury is in Kingdom hospital in Riyadh, but is reportedly asking to be sent back to India.
In the meantime, India's External Affairs Minister Sushma Swaraj was outraged about the incident, saying that this was "unacceptable."
Chopping of hand of Indian lady - We are very much disturbed over the brutal manner in which Indian lady has been treated in Saudi Arabia.

— Sushma Swaraj (@SushmaSwaraj) October 9, 2015
Vikas Swarup, a spokesman for the Indian Foreign Ministry, said India would "continue to seek justice for the victim."
"Our embassy in Riyadh has taken up the matter with the Saudi Foreign Office and asked for strict action in the matter and severe punishment for the sponsor. We have also sought an independent probe in the incident and urged that a case of attempted murder be lodged against the sponsor so that he is punished, if found guilty as per law," the spokesman said.
Our embassy is in touch with the victim.

— Sushma Swaraj (@SushmaSwaraj) October 9, 2015
READ MORE: No woman, no vote? 'Only 16 female voters' registered for Saudi municipal elections
Later, Indian media reported that Saudi police arrested the employer who allegedly chopped off Kasthury's hand. However, authorities, both in India and Saudi Arabia haven't yet revealed the details of the suspect's identity.
This is not the first human rights violation recently reported in Saudi Arabia. In September this year the Saudi diplomat in New Delhi who has been accused of holding two Nepalese women as sex slaves and gang-raping them, claimed diplomatic immunity and filed a report against local police for invading his private property.
Another scandalous case came earlier in October when a Saudi woman, who published online a video in which her husband sexually abused a maid, now faces jail, according to the kingdom's privacy laws.
You can share this story on social media: