'Carry your firearm everywhere,' Jerusalem's gun-toting mayor tells Israelis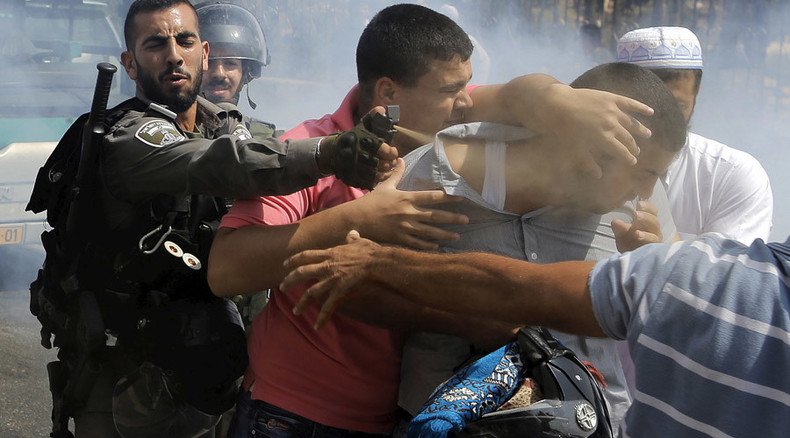 Flamboyant Jerusalem Mayor Nir Barkat has told city residents it's their "duty" to carry licensed weapons to stave off a spate of stabbings by Palestinians. Barkat attracted controversy earlier for carrying around a souped-up Glock in an Arab neighborhood.
READ MORE: IDF accused of inciting, mistreating Palestinian protesters as West Bank violence rages on (VIDEO)
"Given the current escalation of violence in the security situation, those with a licensed firearm who know what to do with it must go out with their weapon. In a way, it's like military reserve duty," the millionaire and former entrepreneur, who has been in charge of Jerusalem since 2007, told Army Radio on Thursday morning.
The comments were made just hours before a teenage Palestinian wounded two people in a knife attack outside the city's police headquarters. There were at least six such assaults around the country on Thursday, though in each case the victim managed to escape alive.
"One advantage that Israel has is that there are quite a few ex-members of military units with operational combat experience," explained Barkat, who served as a paratrooper in the IDF for six years. "Possessing weapons increases the confidence of residents, who know that in addition to police there are many people who are not afraid to intervene. If we look at the statistics in Jerusalem and elsewhere, we see that aside from the police, civilians carrying weapons have foiled terror attacks. They will increase the likelihood of fast intervention."
More than 150,000 gun licenses are owned by private Israeli citizens, most of whom were trained to use weapons as part of compulsory military service.
Barkat himself overpowered a Palestinian stabber without a firearm in the street in February after witnessing a teenager slash an Israeli man dressed in traditional Haredi garb by happenstance.
LISTEN MORE:
READ MORE: Palestinian woman shot after stabbing Israeli in Jerusalem - reports
While that incident earned the mayor acclaim, a video that emerged earlier this week proved far more controversial. In that clip, Barkat was patrolling an Arab-dominated district of East Jerusalem carrying what appeared to be a rifle, a weapon he does not have a license for, in a gesture that appeared incendiary.
However, Barkat explained that the weapon was a Glock 23 handgun legally converted to a carbine "to make the gun more accurate and thus safer," and accused the media of "getting the facts wrong."
"I don't carry it every day and everywhere I go, only in conflict areas," said the 55 year-old, as quoted by Ynetnews.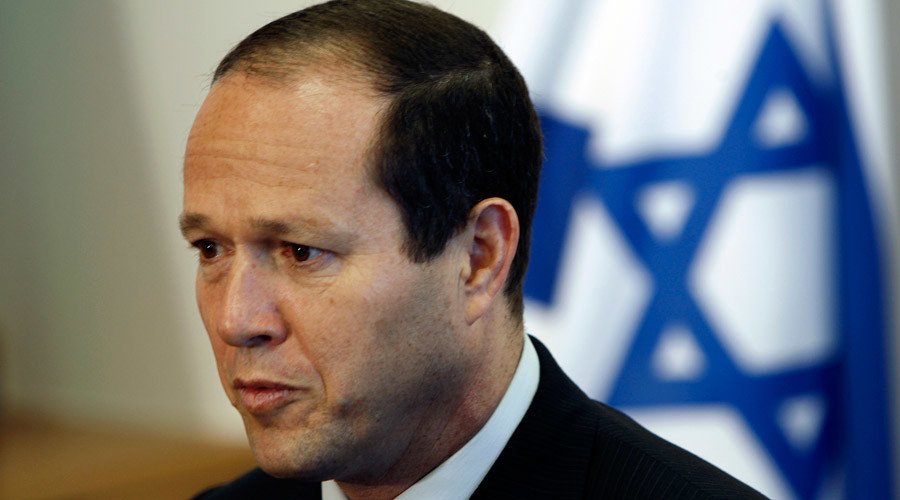 Jerusalem, and specifically its Al-Aqsa compound, has been a flashpoint in the escalating conflict of the past weeks. The mosque there, which is considered the third-holiest in Islam, is situated on Temple Mount, Judaism's holiest site.
Muslim clerics have fanned rumors that Israeli authorities plan to raze the mosque to construct a Jewish temple, a claim they have vehemently denied. Muslim activists have gathered at the location and attempted to stop Jews from entering.
On Thursday, Benjamin Netanyahu barred members of parliament from paying visits to Al-Aqsa in a bid to reduce tensions, though Muslim members of the Knesset have already said they will not comply with the edict.
READ MORE: Israel launches Palestinian clampdown as fears of new intifada remain
You can share this story on social media: