Police use tear gas, water cannon to break up protest in Lebanon's capital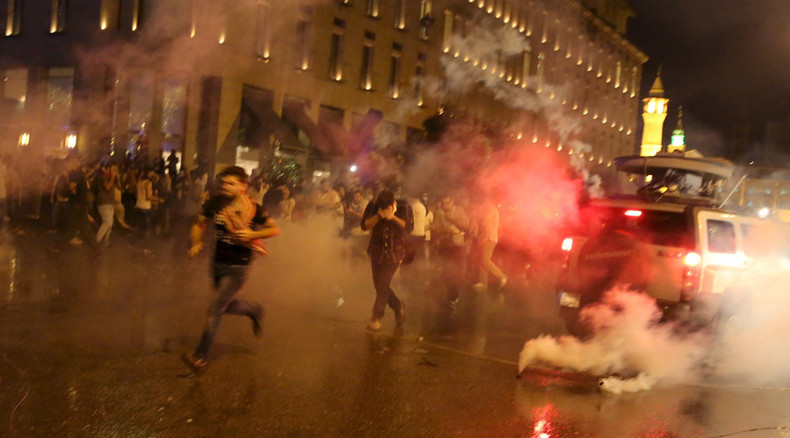 Riot police used tear gas and water cannon to disperse an anti-government rally in Beirut, with reports that rioters have been injured and detained.
Hundreds of people took to the streets of the Lebanese capital on Thursday to protest corruption and the inability of the authorities to resolve the so-called rubbish crisis, Middle East Eye reported.
The demonstrators tested the police by throwing rocks and other projectiles, a witness told Reuters.
The security forces resorted to violence after the angry crowd dismantled security barriers erected around Nejmeh Square outside the parliament building in central Beirut.
Security forces employed clubs, tear gas and water cannon against the protestors.
According to Lebanon's Daily Star, six policemen were wounded and around three dozen people were taken to the hospital due to suffocation. Several arrests were made during the course of the unrest.
The situation has been tense in Beirut since July when authorities stopped using one of the country's main landfills in the town of al-Naameh, causing heaps of rubbish to begin piling up on the streets of the capital.
The garbage has been removed from the streets since then, as sites across the country have agreed to take in Beirut's waste for now, but the rubbish issue continues to raise tensions due to the absence of a long-term solution.
READ MORE: Clashes as #YouStink protesters try to surround Beirut parliament building (PHOTOS, VIDEOS)
Due to police violence, the so-called 'You Stink!' protest has only been heating up, adopting political demands which include regime change.