Large fire in Hiroshima: Japanese media report people missing, 4 hospitalized (IMAGES)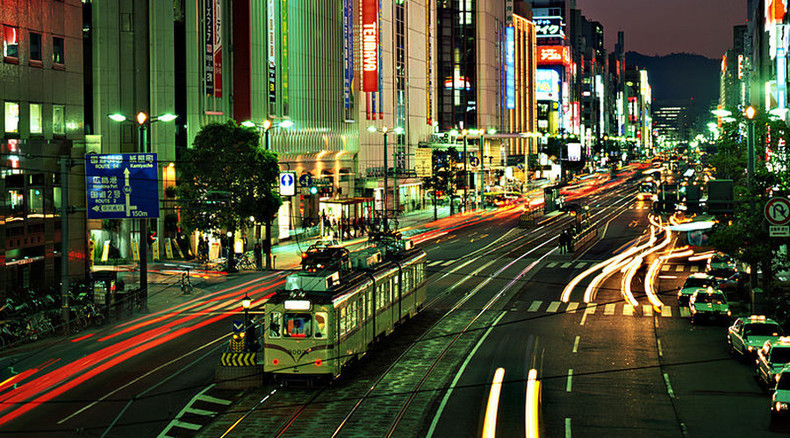 Firefighters were called to contain a large fire in downtown Hiroshima which is reported to have hit a cafe. Local media say people are missing, while at least four people have been taken to hospital.
Two men and two women were taken to the hospital, according to the Asahi news outlet. The website 47news.jp is also writing that there are a number of unconscious and missing people.
LiveDoor News reported that around a dozen people are injured, and that the fire began on the first floor of the building. The structure is said to be located about one kilometer from the city's main train station.
The area is crowded with restaurants and cafes. A large number of ambulances and firefighters was reported to be at the scene, causing traffic jams.
Located on Japan's main Honshu island, Hiroshima is the largest city in the Chūgoku region, with a population of 1.1 million. It is best known as the first city in history to be targeted with a nuclear weapon, when the US Air Force dropped an atomic bomb on it during World War II.