Russian airbase in Syria: RT checks out everyday life at Latakia airfield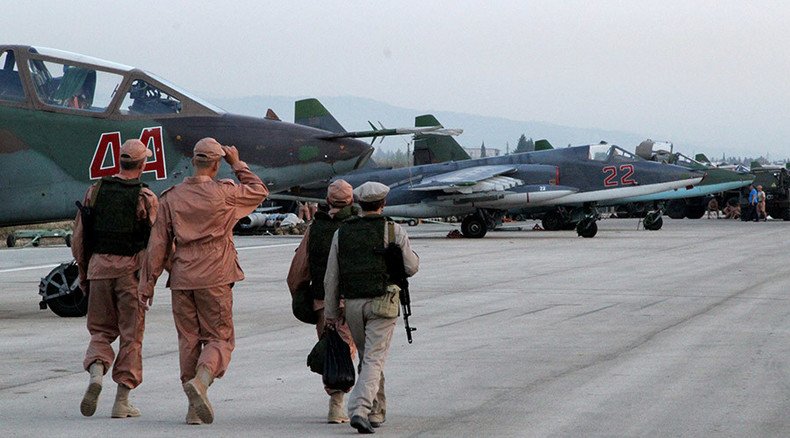 In just a couple of months a neglected airfield in Latakia, Syria, became the strategic center of Russia's military operation against Islamic State. RT got chance to see firsthand everyday life at the Khmeimim airbase – from sauna trucks to mobile bakeries.
The airstrip is capable of accepting super-jumbo Antonov An-124 Ruslan and Tupolev Tu-76 transport aircrafts, and has bays for more than 50 military aircrafts: Sukhoi Su-24M bombers, Sukhoi Su-25 ground-support fighters, cutting-edge Sukhoi Su-34 bombers, Mil Mi-24 gunship helicopters and Mil Mi-8 support choppers.
Modern Russia has never conducted any military operations far from its borders and the scene of operations in Syria is hundreds of kilometers away from Russia's nearest military base. There are hundreds of servicemen and pilots at Khmeimim airbase and providing convenience for them far from home, as imminent danger from Islamic State (IS, formerly ISIS/ISIL) looms just 40 kilometers away, is a challenge for the supply service.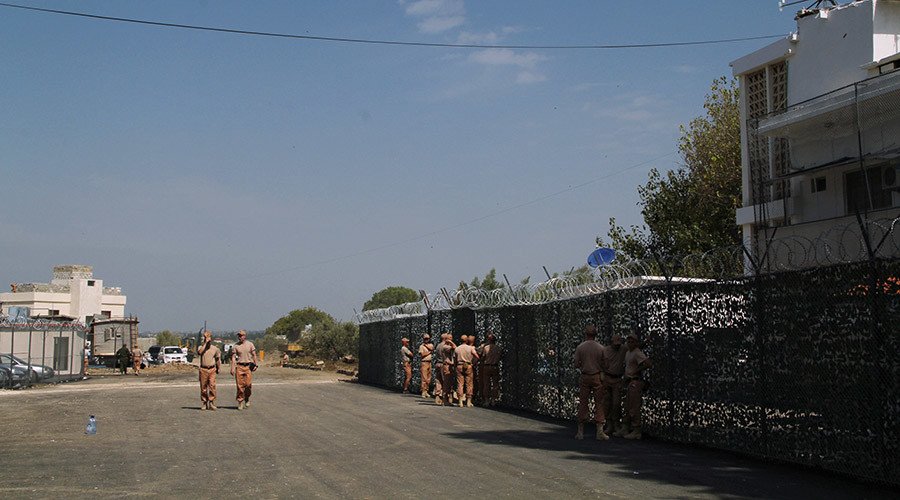 RT's Murad Gazdiev, one of the few journalists granted access to the military base from where planes head out on missions against IS installations in Syria, takes a close look at what it takes to sustain a military operation so far from home.
The infrastructure needed to sustain the military operation in Syria had to be developed from a scratch. When Russia allotted land near the Khmeimim airfield it was flat and empty.
Everything at the Russian stronghold in Latakia had to be brought from Russia.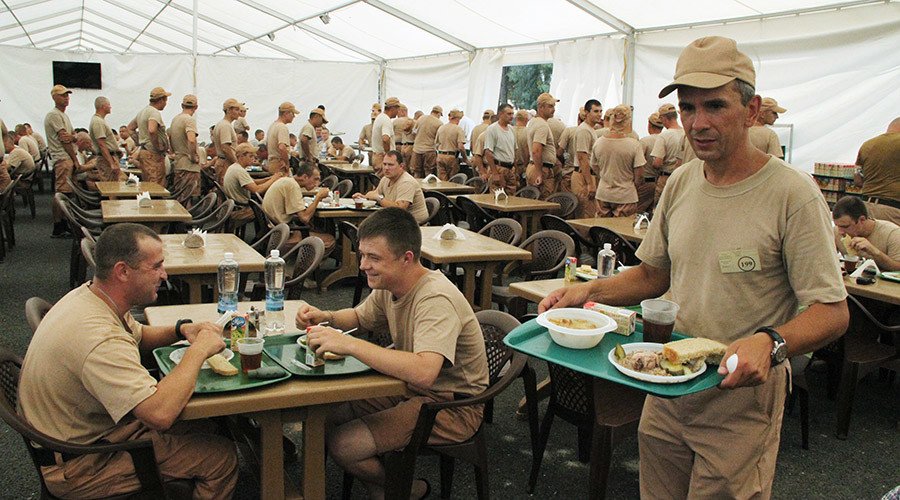 All personnel and servicemen are fed one menu from field kitchens. The food is simple, yet nutritious, Gazdiev says. All ingredients are brought from Russia by sea or airlifted.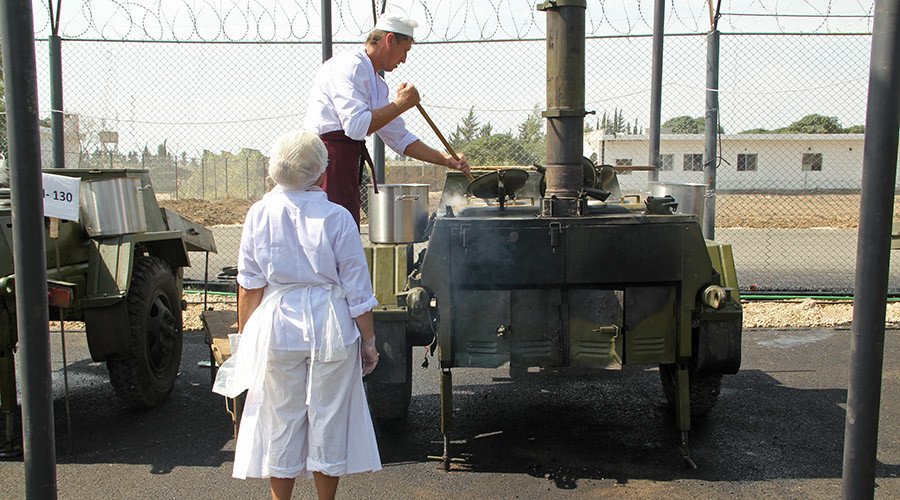 Russians can't manage without bread so another important issue is baking fresh bread at the base. The field bakery works non-stop, making bread with wheat flour shipped in from Russia.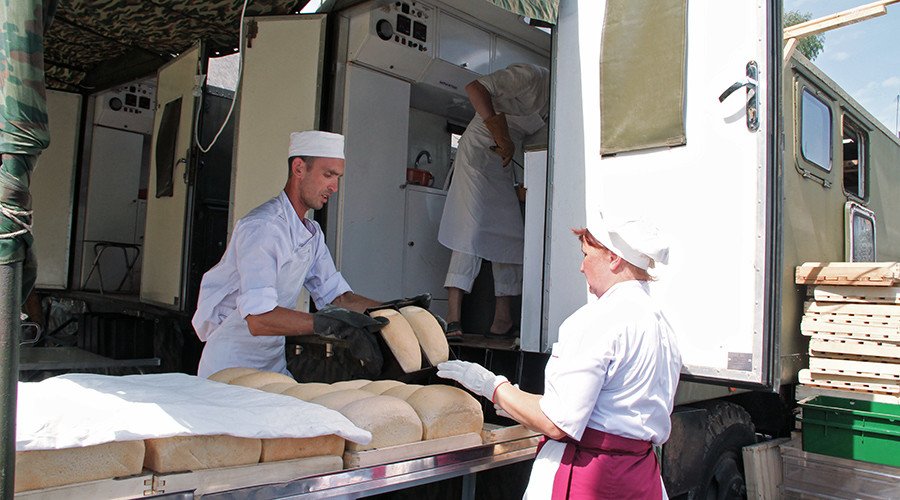 "In a short period of time we erected numerous pieces of field infrastructure, such as refueling points and storage depots, as well as a bakery and laundry facilities," a Russian military spokesman said.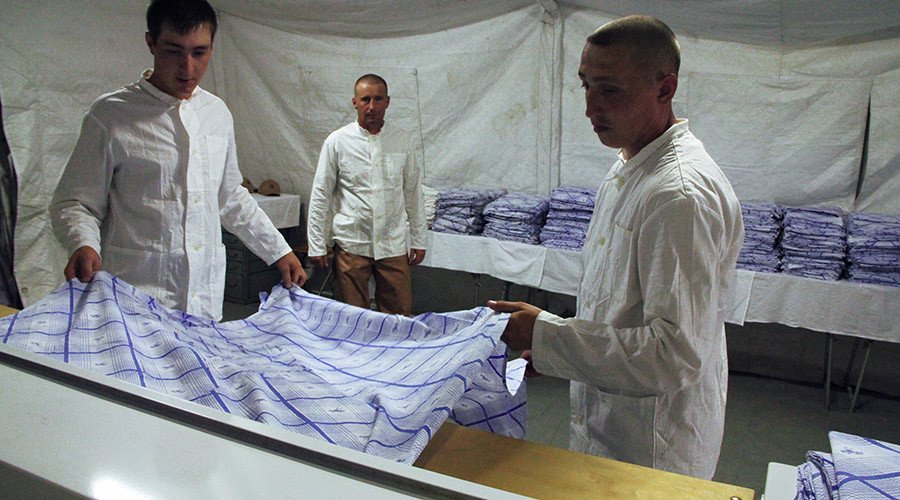 Accommodation at Khmeimim airbase is similar to NATO standard two-person living quarters used in Afghanistan and elsewhere. They are air-conditioned and painted white to reflect Syria's searing heat.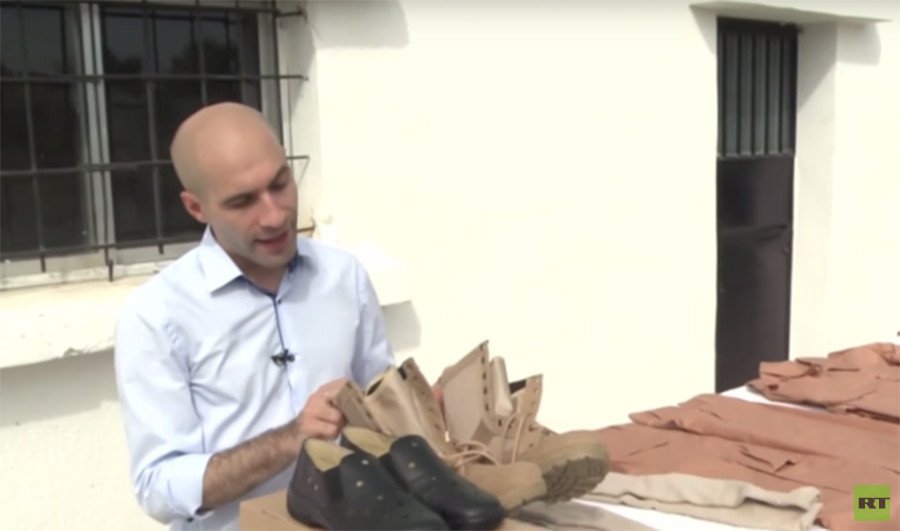 All servicemen at the base wear special tan-colored uniforms designed for hot climates.
To keep up troops' morale high far from home, the base even has a mobile Russian sauna. The sauna trucks have been brought all the way from Russia.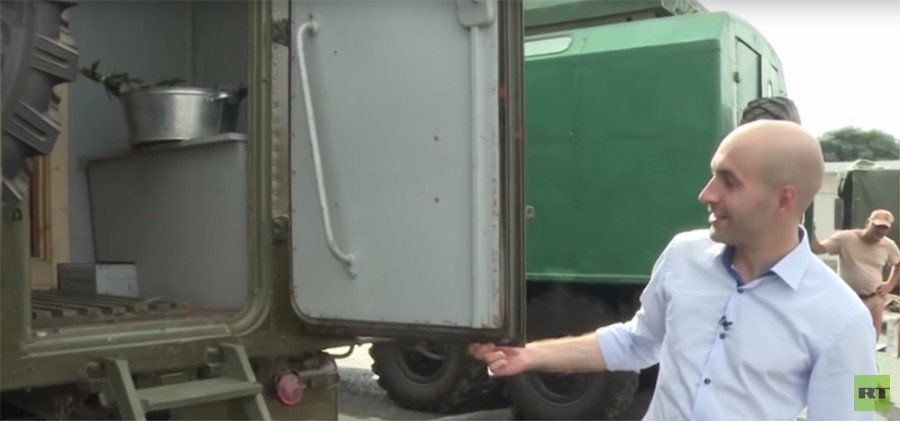 You can share this story on social media: