Inside a Russian airbase in Syria: RT's exclusive close-up (PHOTOS, VIDEO)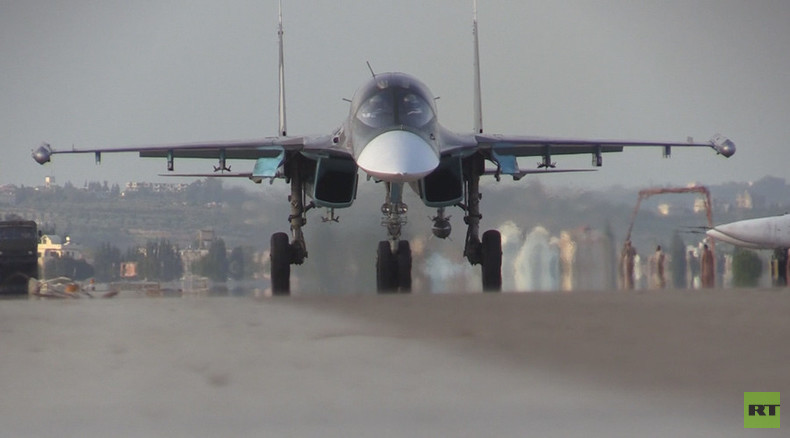 With all eyes on Syria – and in particular on its skies, where Russia is now conducting airstrikes against Islamic State jihadists – RT got an exclusive chance to take a very close look at Russian fighter jets at an airbase in Latakia.
Follow LIVE UPDATES on Russia's anti-terror op in Syria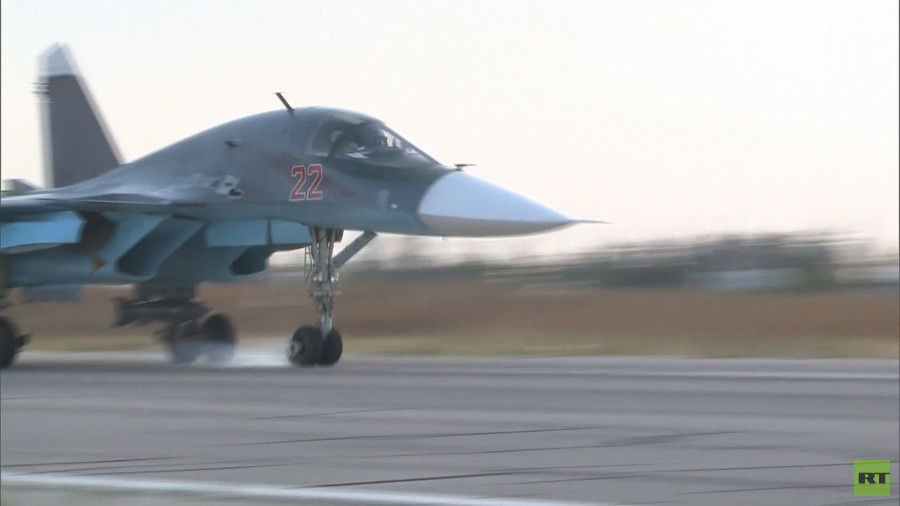 With Russian pilots having been tasked with the mission of helping local forces fight the baddies, the port city of Latakia, which is also the fifth largest city in Syria, has turned into a key airbase.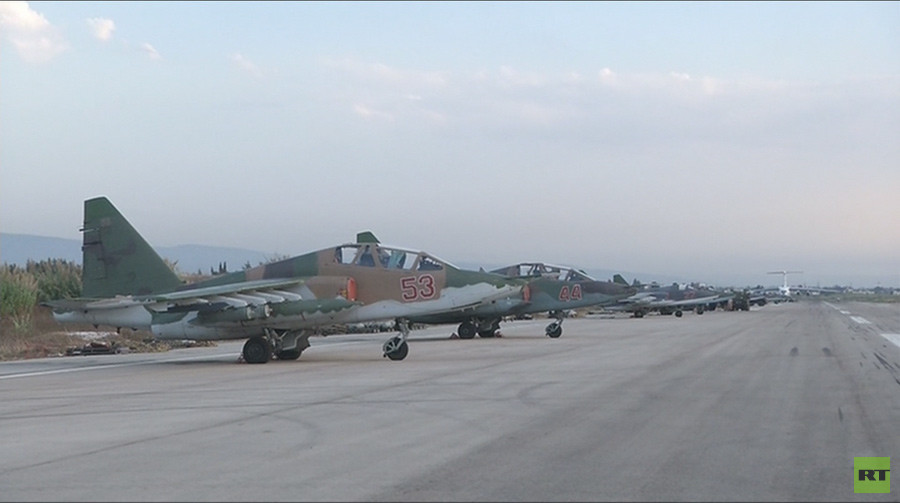 More than 50 Russian warplanes and helicopters are currently in action in Syria – all lined up and ready at the airfield in western Syria camouflaged by their khaki livery.
FOLLOW Russian anti-terror op in Syria LIVE UPDATES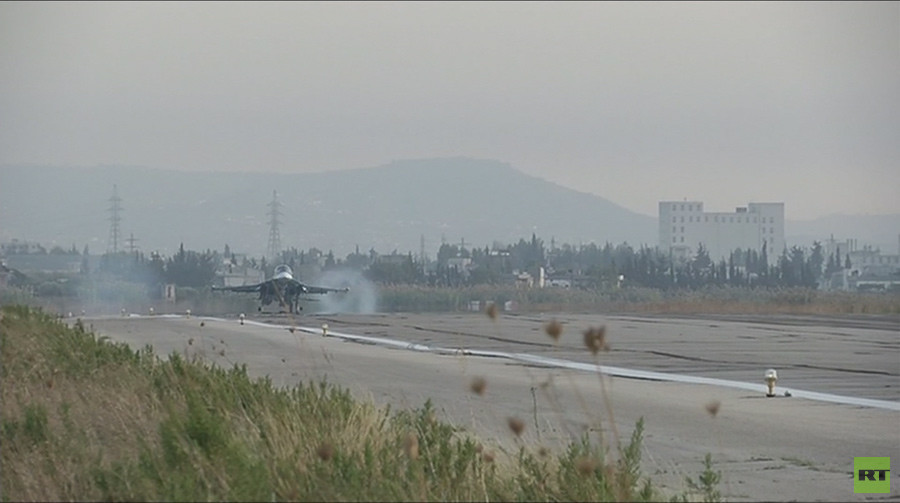 Tasked with destroying Islamic State in the region, it might be one of these Sukhoi warplanes that targets another terrorist hotspot.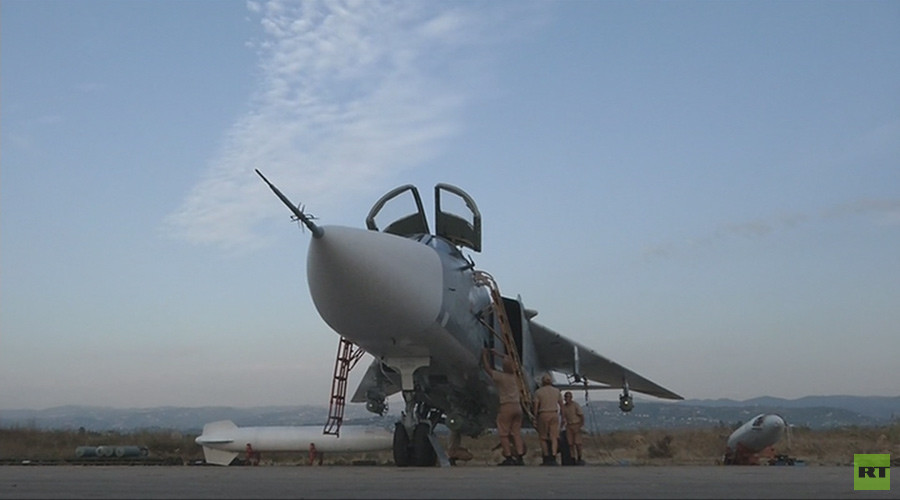 These menacing-looking planes are able to carry some of the most advanced high-precision weapons which allow the hitting of targets with pinpoint strikes.
READ MORE: Sukhoi warplanes used by Russia in Syria anti-terror op (PHOTOS)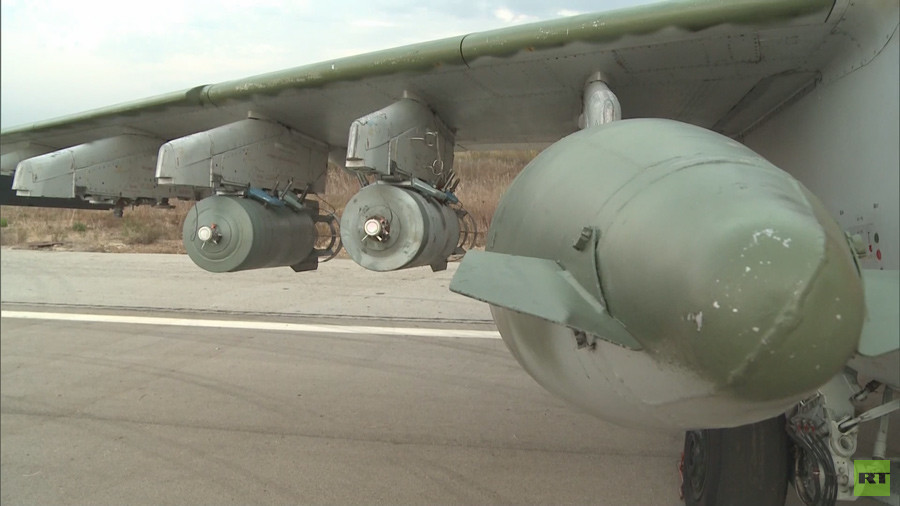 Security at the Russian airbase is obviously heavy, as RT was told the enemy was very close by. Terrorists are only some 40 kilometers (25 miles) from the base – less than an hour's drive, or some two and a half minutes on an Su-25.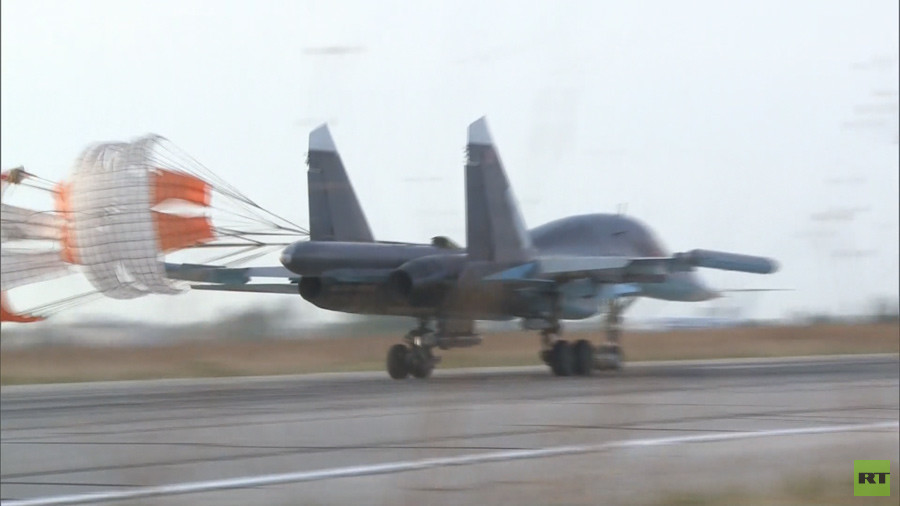 It has been hot on the landing strip. In 30 degrees Celsius (86 Fahrenheit) weather, these fast and furious machines are returning one after another to the airbase after completing yet another task which demands surgical precision.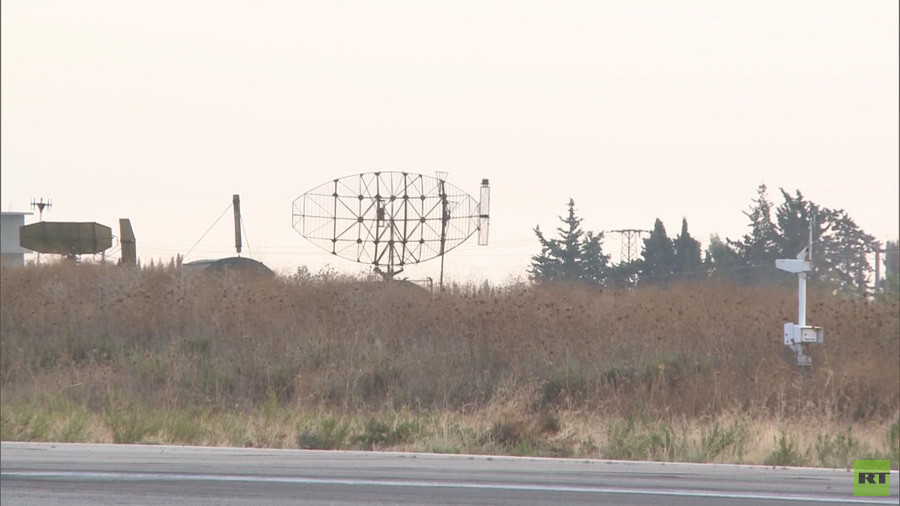 To make sure that it's terrorists that are bombed, the Russian military does not depend only on Syrian troops telling them where jihadists might be hiding. Intelligence gathered from a variety of sources including space and drone reconnaissance is involved.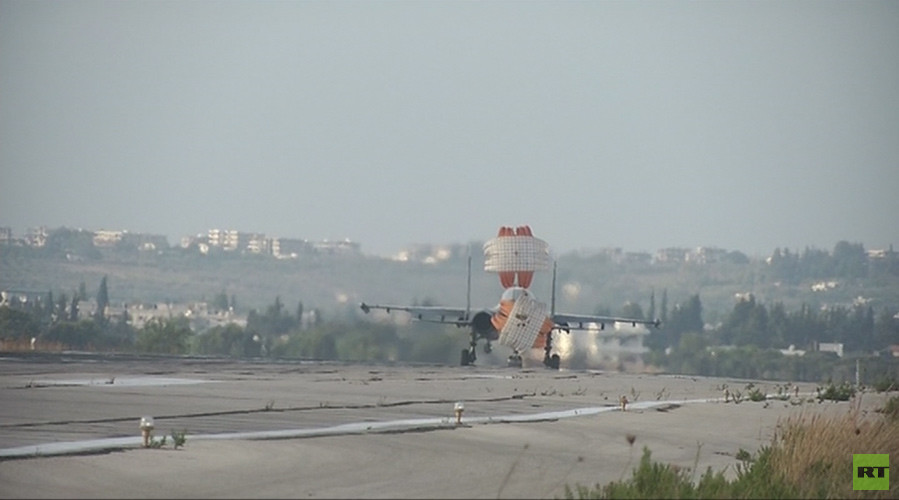 ISIS militants are now minus command centers, ammunition depots and other key infrastructure and training sites, taken out with Russian strikes – some of them launched from an altitude of about 5,000 meters.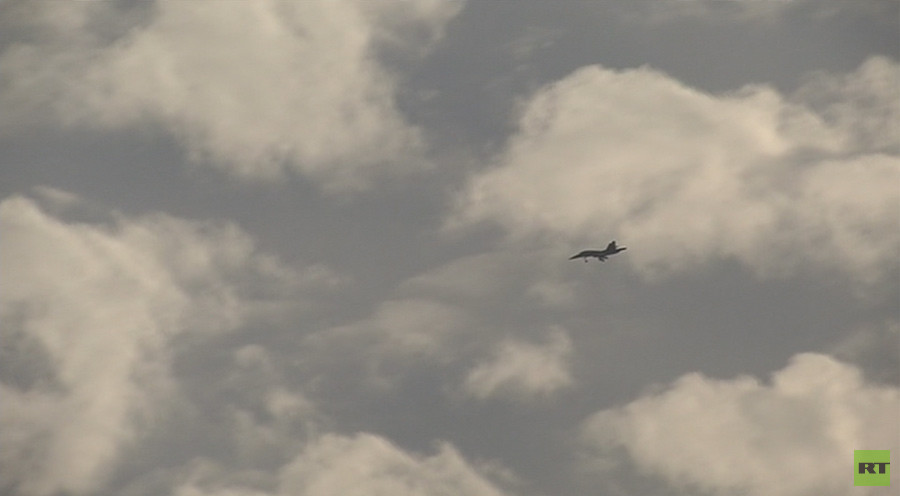 That's what these Sukhoi jets have been designed for: the supersonic penetration of enemy airspace and total destruction of terrorist targets.
You can share this story on social media: