Angry Twitter on your phone: Study says tweets from desktop may pave way to happier attitude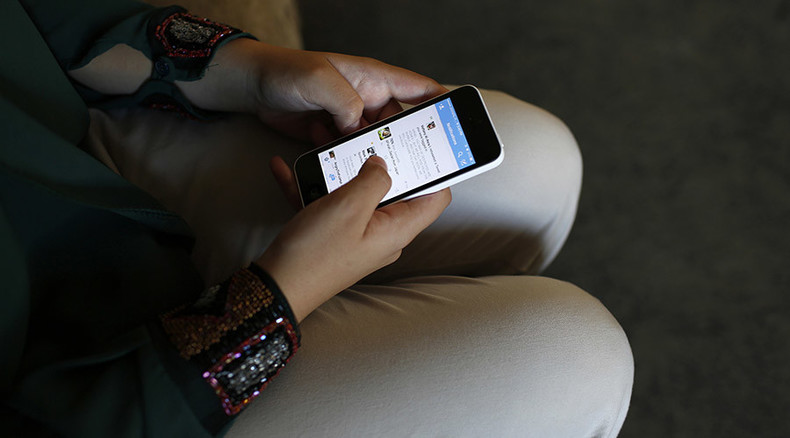 A new study into online social behavior patterns has revealed that people tend to post angrier tweets on their mobile devises than while sitting down at a computer. And this may "inform" online behavior and attitude.
The research published in the Journal of Communications discovered that smartphone tweets were 25 percent more negative than those shared by Twitter users using stationary devises.
Titled, "Do We Tweet Differently From Our Mobile Devices? A Study of Language Differences on Mobile and Web-Based Twitter Platforms," the study focused on how using Twitter on your phone changes your habits.
"Ultimately, we seek to understand whether our social media presentations of self tend to be more egocentric, negative/positive, gendered, or communal depending on whether they were tweeted from mobile devices or web platforms," researchers from the University of London and the University of Maine wrote in their paper.
To analyze human behavior on the most popular micro-messaging platform, the team analyzed over 235 million tweets over a period of six weeks during the summer of 2013. They grouped the tweets according to the origin source (mobile or desktop) to develop algorithms to measure negativity of messages based on the word choices, using the Implicit Association Test. The test is designed to detect attitudes that people are unwilling or unable to report themselves.
"We found evidence that users tweet differently from mobile devices and that mobile tweeting is informing new behaviors, attitudes, and linguistic styles online," lead study author Dhiraji Murphy told TIME.
The researchers found that mobile tweets are not only more egocentric in language, but that the ratio of egocentric to non-egocentric tweets is consistently greater for mobile tweets than from other sources. Researchers also discovered that egocentric tweets were send out at the end of the workday or in the late afternoon. The least self-serving tweets were typed on Sundays.
The team also discovered that timing of the tweet and the days users message correlate with certain trends, as communications written in the morning and late at night tend to be more negative. Tweets sent out in the middle of the day were more positive.
Scientist think that the disparity between mobile phone tweets and desktop messaging could be attributed to physical activity while tweeting, as mobile Twitter users are tweeting their thoughts on the go, whereas desktop users have more of a chance to filter their thoughts as they are in a calmer environment.
"Since mobile access allows for real-time updates to a user's Twitter profile, this could encourage users to tweet experienced sentiment in real time ... Web users may be less inclined to share any sentiment at all as they may be more self-censored or because they tweet less spontaneously," the paper says.
READ MORE: Domain hunter buys Google.com for $12, owns it for 60 seconds
In terms of "egocentric bias," researchers attribute it to 24-hour web access.
"We leave work, we leave school and we start becoming more egocentric," Murthy says.
"Because everything has become more mobile, it's reflecting more of what we're doing in the moment. Some of the thoughts we had before that we weren't communicating are now coming through our mobile devices," Murphy noted to TIME