Refugee camps may blow with violence, German police officials warn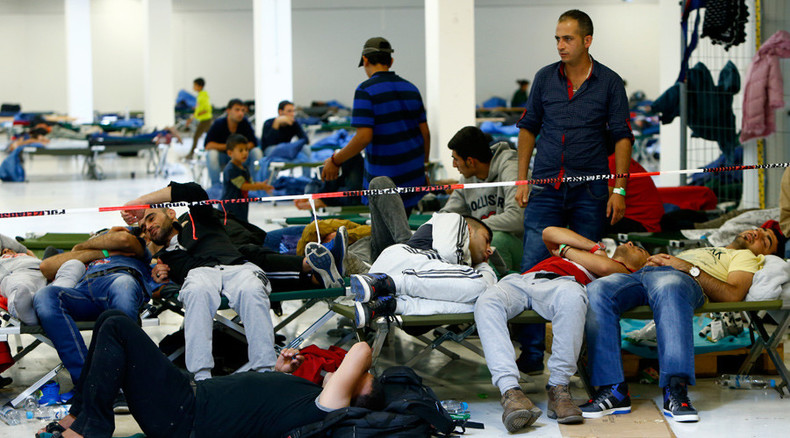 Germany is at risk of violent outbreaks in camps housing asylum seekers, senior German police personnel warned after a string of incidents at various facilities accommodating the refugees.
"We're running the risk that the situation in refugee accommodation will get out of control," German police union chief Rainer Wendt told the mass-circulation newspaper Bild.
"Our experience suggests that in many places there are, unfortunately, very targeted and well-prepared violent clashes with ethnic or religious motivations almost every day."
A similar warning came from Interior Minister Thomas de Maiziere on Thursday.
"They go on strike because they don't like the accommodation and they cause trouble because they don't like the food. They beat each other in the facilities for asylum seekers," he said.
"That's still a minority at the moment, but we have to say clearly that whoever comes to Germany ... must allow themselves to be distributed to wherever we send them, take part in a fair process and respect our legal system."
READ MORE: Over 200 asylum seekers clash in German refugee center
A mass brawl between Syrian and Afghan refugees happened on Wednesday in Hamburg, leaving four people including a guard injured. An unrelated scuffle in Hamburg resulted in four asylum seekers being arrested.
A fight in refugee shelter in Suhl, in the eastern state of Thuringia, left 11 people hurt. The police arrested 15 brawlers in the aftermath on Tuesday.

On Sunday, some 370 Albanians and Pakistanis clashed in a shelter in the German region of Hessen after a dispute over distribution of food. The fight resulted in 14 people being injured, including three police officers.
Germany is one of the destinations preferred by hundreds of thousands of refugees and asylum seekers from North Africa, Middle East and Asia, who have flooded into Europe this year. Chancellor Angela Merkel's government offered a warm welcome to the refugees citing humanitarian considerations.
However, initially hailed by the German people, there is now growing dissent in the country about this open arms approach. Merkel's popularity has slumped to its lowest level in nearly four years.
LISTEN MORE:
You can share this story on social media: