Taliban insurgents seize 4 districts in Afghanistan – local media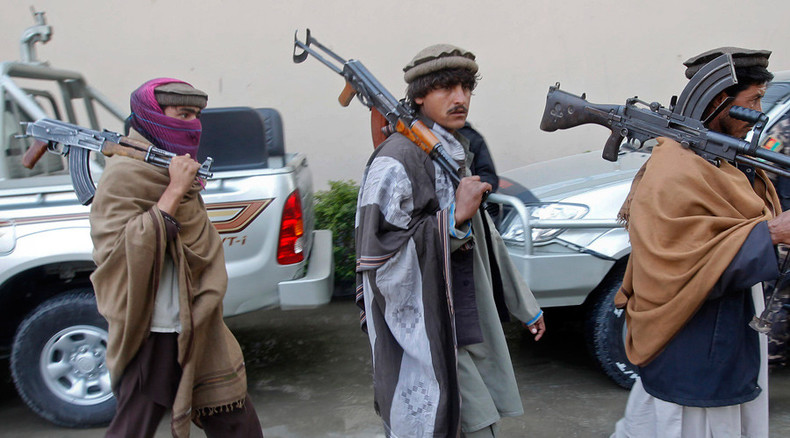 As Afghan forces recaptured the city of Kunduz from the Taliban, militants seized four other districts across several other of the country's provinces and are now heading towards the border with Tajikistan, according to reports in local media.
The militants overran Tala wa Barfak and Qala Zal districts in northern Afghanistan, adjacent to the Tajikistan border as well as the Khwaja Ghar district north-west of the capital Kabul, Afghani news agency Pajhwok reported, citing officials.
The Tala wa Barfak district was captured by 11:00pm local time on Wednesday with security forces retreating to the neighboring Samangan province. "Taliban had blocked the roads..." the local militia commander, Khairullah, told Pajhwok adding that the militants controlled the district center forcing Afghan military and civil servants out of the region.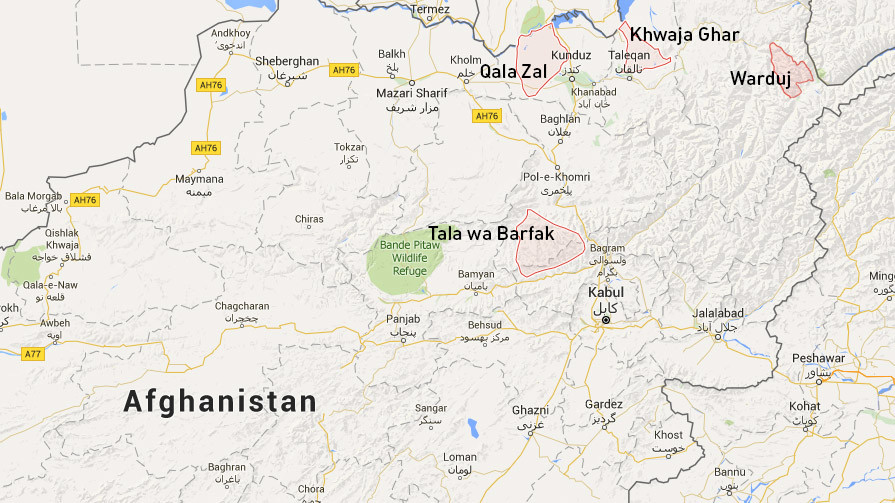 The Taliban confirmed the seizure of the Tala wa Barfak district. The group's spokesman, Zabihullah Mujahid, claimed that the militants captured five Ranger pick-ups and two tanks as well as weapons and ammunition. He also said that Afghan forces suffered several casualties in the clashes.
On Wednesday night, militants also seized the Khwaja Ghar district in the country's Takhar province not far from the Afghan capital of Kabul. The Takhar province governor's spokesman, Sunatullah Timori, confirmed the seizure and said that the Taliban had overrun the entire district.
"Afghan forces have retreated from the district centre, but they will soon launch an operation to regain the town's control," Timori said as quoted by Pajhwok.
At the same time, the Qala Zal district of Kunduz province in the country's north also fell to Taliban militants who captured the area in which where district administration, police headquarters and other local government facilities were located.
On Thursday, the extremists seized Warduj district in the center of Afghanistan's north-eastern Badakhshan province, TOLO news reported, citing local officials.
LISTEN MORE:
READ MORE: Afghan forces recapture key parts of Kunduz from Taliban – officials

The militants are now heading towards the port of Sher Khan on the Afghan border with Tajikistan, where Afghan security forces previously retreated to from the Qala Zal district.
On Monday, the Taliban extremists also took over the northern Afghan city of Kunduz, which is the fifth largest city of the country. On Thursday, the militants were forced out of the city after three days of clashes with Afghan and NATO forces.