Afghan forces recapture key parts of Kunduz from Taliban – officials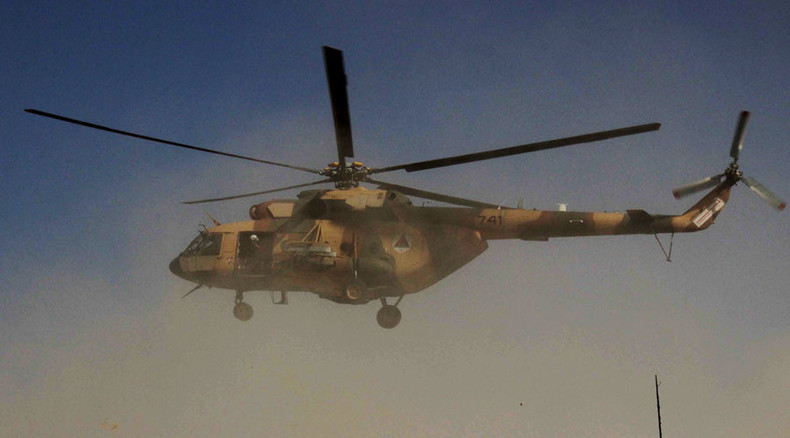 Afghan special forces have retaken control of key areas in the northern city of Kunduz in a massive operation against Taliban fighters, according to local and interior ministry officials.
"Kunduz City… is retaken and being cleared from terrorists, heavy casualty to the enemy," Interior Ministry Spokesman Sediq Sediqqi wrote on Twitter.
AFG Special Security Forces now controls Kunduz City, it is retaken and being cleared from terrorists, heavy causality to the enemy

— Sediq Sediqqi (@moispokesman) September 30, 2015
Police on the ground also confirmed their full control over all government buildings in the city, adding that air support from Americans prevented heavy casualties as the major government advancement began at around 9:00pm local time.
"The city is completely retaken," said Kunduz police spokesman Sayed Sarwar Husaini, who said he was speaking from the governor's compound. "All the government facilities are retaken and our forces are stationed everywhere in the city."
Taliban forces were forced to flee the city after a massive operation by government forces early on Thursday, acting governor of Kunduz, Hamdullah Danishi, confirmed to Reuters.
"Afghan security forces got control of Kunduz city from Taliban overnight after heavy fighting," Danishi said. "After we got reinforcement and started a massive operation inside Kunduz city Taliban could not resist and escaped."
"We will give a full report soon," the official added, not sharing any details of the operation.
Monday's takeover of Kunduz in Afghanistan's north was considered a major success for Taliban extremists. The group launched an attack from three different directions and seized control of the city from government forces mere hours later.
READ MORE: US starts bombing Kunduz area after Taliban captures the city
US warplanes hit Taliban positions near the city on Tuesday in order to support the Afghan government troops who launched a counterattack to retake the city.