'Day of hope': Abbas calls for full UN membership as Palestine flag flies at HQ for 1st time (VIDEO)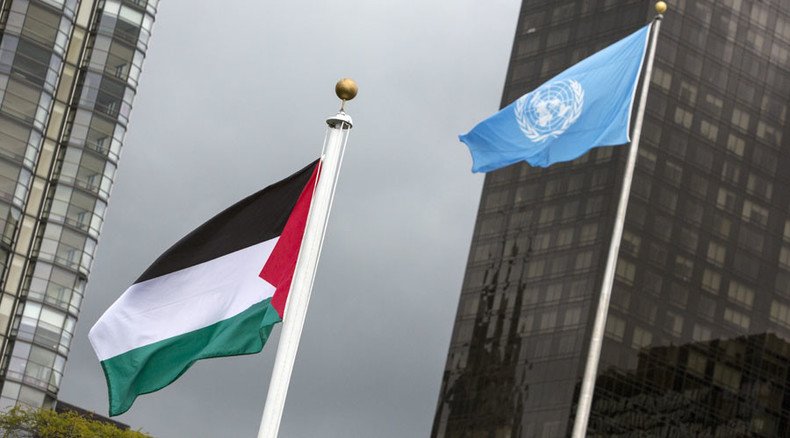 The flag of Palestine has been raised at the UN headquarters, joining those of member states and marking a "proud day" for all Palestinian people, according to President Mahmoud Abbas, who addressed the General Assembly with a request for a full membership
LIVE UPDATES: 70th session of UN General Assembly
The Palestinian flag was raised at the United Nations headquarters in New York in a symbolic gesture, which the UN Secretary-General Ban Ki-moon called an "important" one.
"In this historical moment, I say to my people everywhere: raise the flag of Palestinians very high because it is the symbol of our identity," Abbas said at the ceremony. "It is a proud day."
LISTEN MORE:
READ MORE: Palestinian flag to fly at UN HQ after 119 nations vote 'yes'
Hundreds of the world's top politicians, diplomats and journalists attended the ceremony, agreed upon by the UN General Assembly earlier in September. However, the move was not welcomed by Israel and the US, who voted against the resolution.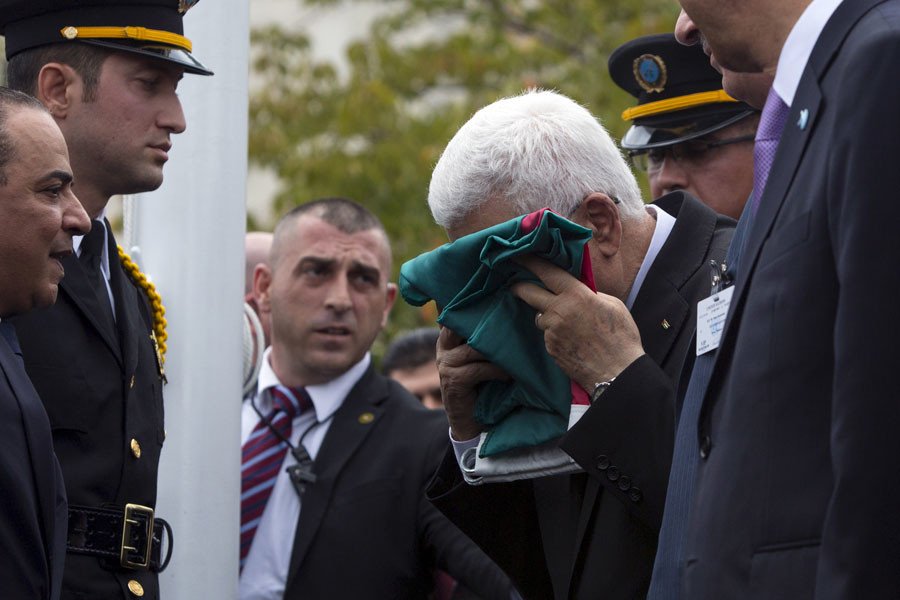 In his address to the General Assembly, Abbas urged "countries that have not yet recognized the state of Palestine yet, to do so."
"Palestine, which is an observer state in the United Nations, deserves full recognition and full membership," he added.
"You are all aware that Israel undermined the efforts made by the administration of President Barack Obama in past years, most recently the efforts of Secretary of State John Kerry aimed at reaching a peace agreement through negotiations," Abbas told the 193-nation assembly.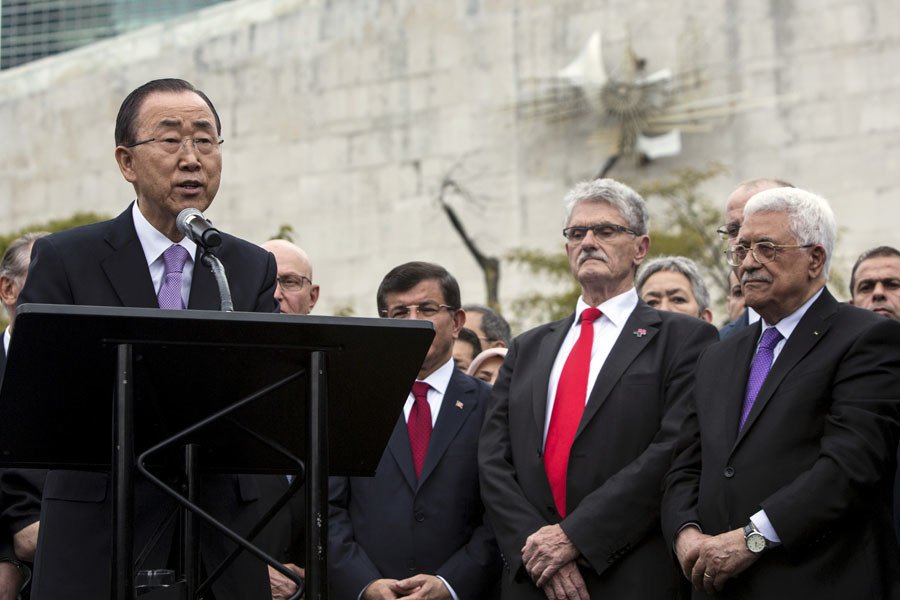 Last year, the US initiated another stage in the peace process of the Israeli-Palestinian conflict, but it failed. While the United States opposed the resolution to raise the Palestinian flag at the United Nations, White House press secretary Josh Earnest insisted that "should not be construed as a change in a position on the part of the United States about Palestinian aspirations for statehood."
READ MORE: Singing & shoe-banging: Five flamboyant leaders the UN General Assembly will never forget
Israeli Prime Minister Benjamin Netanyahu immediately criticized Abbas' speech, accusing him of being "deceitful" and of trying to encourage "incitement and lawlessness in the Middle East." The Israeli PM himself is scheduled to address the United Nations on Thursday.
You can share this story on social media: