Singing & shoe-banging: Five flamboyant leaders the UN General Assembly will never forget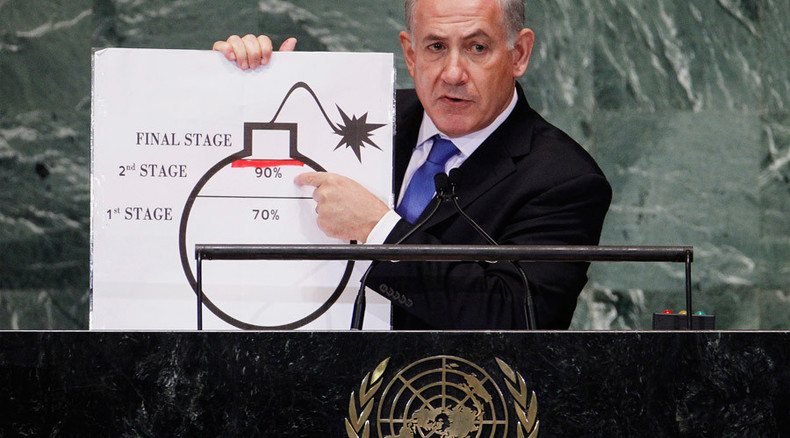 With the 70th anniversary of the UN General Assembly in full swing, RT has picked out some speeches that will live long in the memory of those who witnessed them.
1. 'I just can't take it any more': Gaddafi's interpreter collapses during marathon speech
UN guidelines state that speeches at the General Assembly should last no longer than 15 minutes. However, former Libyan leader Muammar Gaddafi, was in no mood for checking his watch as the self-proclaimed King of Kings of Africa spoke nonstop for 75 minutes in 2009.
While Gaddafi was in his element, spare a thought for his poor interpreter. After translating for over an hour he literally fainted and can be heard saying into the live microphone in Arabic, "I just can't take it anymore."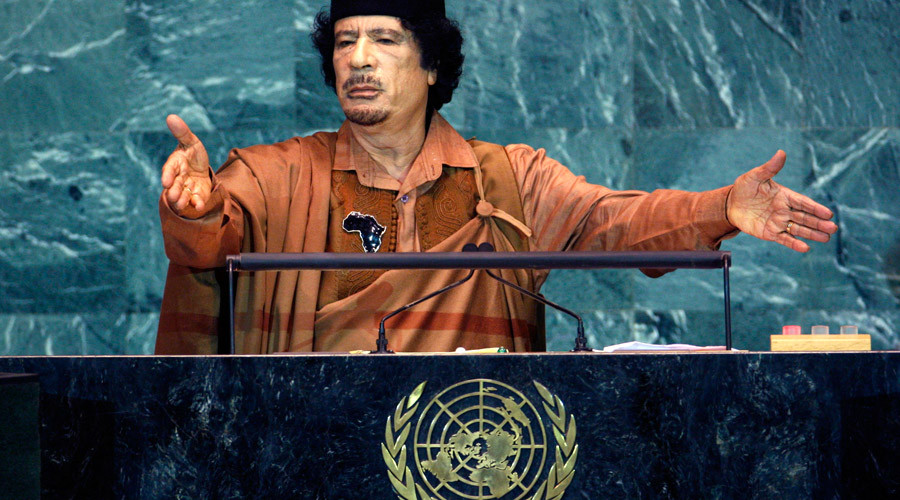 Gaddafi did not manage to get anywhere near the record for the longest speech at the General Assembly. This feat is held by former Cuban President Fidel Castro, who spoke for four and a half hours in 1960.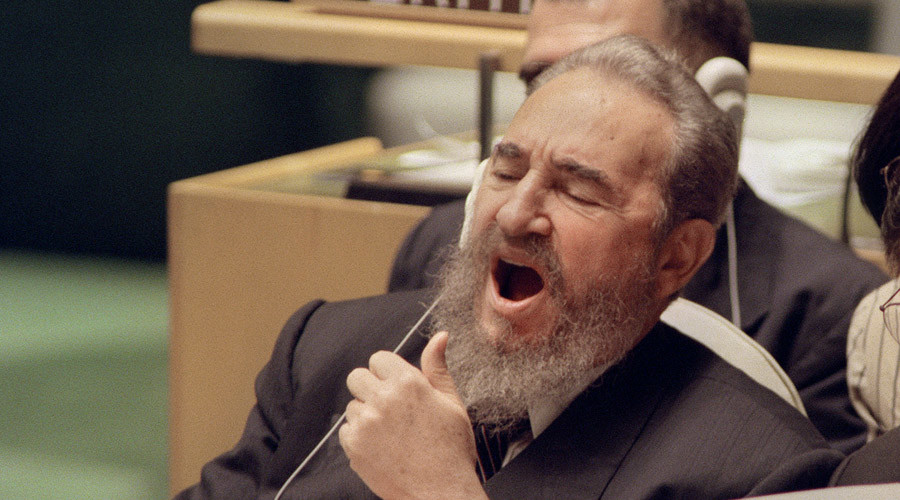 2. Meet Hugo Chavez! A perfect singer, musician and exorcist!
The former President of Venezuela, Hugo Chavez made his speech in 2006, condemning the then US president George Bush, mainly for decisions regarding Washington's foreign policy.
"Yesterday, the devil came here," he said, referring to Bush's appearance before UN General Assembly. "Right here. Right here. And it smells of sulfur still today, this table that I am now standing in front of."
Apparently to banish the devil once and for all from UN session, the late Venezuelan leader made the sign of the cross, brought his hands together and prayed, while looking towards the ceiling.
Three years later, Chavez produced another stunt that will live long in the memory of those attending the UN General Assembly. In 2009, he started to sing an improvised song and even began to play an invisible guitar. The only thing missing was a sombrero!
3. 'Bibi and his cartoon bomb': Netanyahu mocked for Iran nuclear weapon claims
Israeli Prime Minister Benjamin Netanyahu's decision to show the General Assembly a cartoon bomb in 2012 literally 'blew' the audience away. However, Netanyahu was in no mood for jokes. He wanted to show a graphic of just how close he believed Iran was to making a nuclear bomb.
"This is a bomb, and this is a fuse," began Bibi, sounding very much like a physics teacher. He said that Iran was 70 percent of the way to completing its "plans to build a nuclear weapon," and drew a "red line" at the 90 percent mark, claiming Tehran's first weapon would be ready "by next spring, at most by next summer."
4. 'British PM is like Hitler, sorry, Churchill. I meant Churchill' - Idi Amin
The notorious former Ugandan dictator Idi Amin had more than just a bit of a historical mix-up, while speaking at the General Assembly in 1973. He praised the British Prime Minister Edward Heath, by comparing him to… Adolf Hitler. This was not just a slip of the tongue, as he didn't mean 'hunter' or 'hitter' – he quite clearly said 'Hitler,' a leader who he had previously praised on a number of occasions.
When asked by a German journalist to comment on calling Heath 'Hitler,' the former Uganda leader said:
"Not Hitler — I meant Winston Churchill. Mr. Heath is like Winston Churchill. Please make that Churchill. I don't want to quarrel with my friends. I don't want to open a second-line front against me," he almost begged.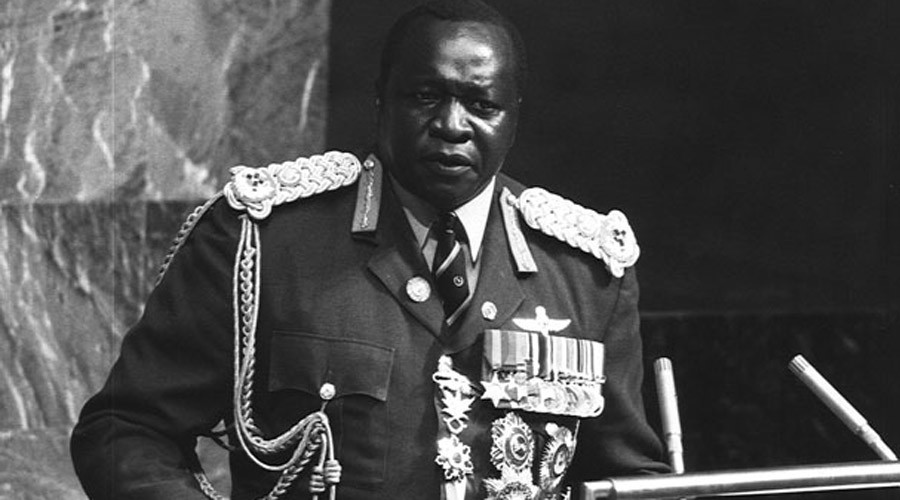 5. Soviet leader Nikita Khrushchev, the man who banged his shoe... or did he?
What is Nikita Krushchev best remembered for? Allegedly banging his shoe at the UN General Assembly in 1960 is certainly near the top of the list. The former Soviet leader is believed to have taken off his piece of footwear and banged it on the table in order to get everyone's attention. However, 55 years on and it is still being debated whether a shoe was actually used or not, with some people saying that there was no shoe at all and the pictures which were released were doctored.

Those who believe that the incident did take place said it was caused after a member of a delegation from the Philippines saying, "The peoples of Eastern Europe and elsewhere" were "swallowed up by the Soviet Union". This apparently made Khrushchev so angry that he first started banging a table with his fists suddenly he took off his right shoe, showed it to the surprised audience and then furiously banged it, until everyone at the session became silent and looked at the Soviet leader.
You can share this story on social media: